Powerball Results, Numbers for 1/30/21: Did Anyone Win the $30 Million?
The winning numbers in Saturday night's drawing of the Powerball were 1, 2, 7, 52 and 61. The Powerball was 4 and the Power Play was X3.
A player from New Jersey won the $30 million jackpot for the January 30 draw, according to the Powerball website.
And there were several others who won big prizes as well—two players matched all five white balls correctly to win $1 million. Two more doubled their winnings to $2 million with a Power Play purchase.
Another 11 players matched four white balls and the Powerball correctly to win $50,000 prizes, while two players did the same, but won triple the prize money with the Power Play.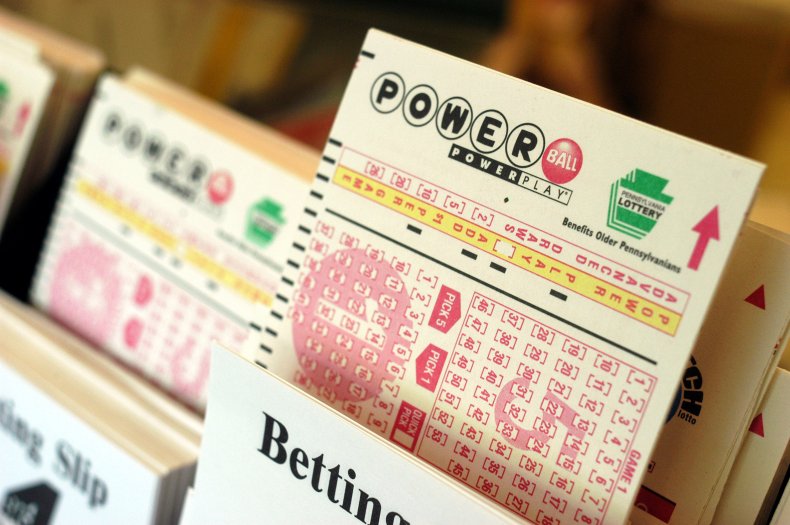 It's the third time this month that the Powerball jackpot has been won. A tickets worth $23.2 million was sold in Passaic County, New Jersey last month.
Earlier in January, a player bought the ticket that won $731.1 million in the January 20 drawing at Coney Market in Lonaconing, Maryland.
Before then, the jackpot had not been won since September 16 last year, making it the longest jackpot run in Powerball history.
How do you play Powerball?
Powerball is a hugely popular multi-state lottery that is available to play in 45 states, the District of Columbia, Puerto Rico and the U.S. Virgin Islands. Drawings usually take place twice a week on a Wednesday and Saturday night, at 10:59 p.m. ET. Each draw is broadcast live from the lottery studio in Tallahassee, Florida.
Each ticket costs $2 per play, with players selecting five numbers from 1 to 69, in addition to one red Powerball number from 1 to 26. In certain circumstances, players can also multiply non-jackpot prizes by using the Power Play option for an additional $1.
Why is the Powerball so low?
Powerball slashed its minimum payout in half from $40 million to $20 million with minimum roll increased of $2 million between drawings back in March last year because of the coronavirus pandemic leading to reduced sales, according to lottery officials.
Powerball Product Group Chairman and Maine Lottery Director Gregory Mineo said in a statement at the time: "Powerball players in many U.S. lottery jurisdictions are under shelter-in-place orders or recommendations, which have affected normal consumer behaviors.
Powerball's official website claims that players have a 1 in 24.9 chance of winning any prize regardless of the number of participants. But the chances of winning the grand prize jackpot are astronomically higher at 1 in 292,201,338, according to the official website.
Winners can choose to either select their prize as an annuity, or for significantly less, a lump-sum payment. The annuity option sees the winner receive 30 annual payments over the space of 29 years, with each payment increasing by five percent until the 30th and final payment.
Your chances of hitting the grand prize jackpot are 1 in 292,201,338, regardless of the jackpot size, according to Powerball's website. If you win a jackpot, call lottery officials at 1-800-222-0996.