There was $242 million worth of lottery money up for grabs in the Powerball drawing Wednesday. One lucky jackpot winner could have the chance at the winnings of the $148.1 million cash option.
The previous drawing held on Saturday night resulted in no jackpot winner meaning the jackpot could increase and was still up for grabs for the Wednesday night drawing. Drawings are held at 10:59 p.m. EST in Atlanta.
Tickets can be purchased an hour or two before the drawings are scheduled for, but purchase cut-off times vary from state to state. Lottery tickets for the Powerball are not sold in every state, it's only played in 44 states as well as Washington D.C., Puerto Rico and the U.S. Virgin Islands.
Power Play costs an additional dollar in addition to the two dollars the tickets cost but the Power Play gives users the chance to multiply their winnings by two, three, four, five or 10 times. The Power Play or the multiplier is chosen before each drawing and can be applied to the winnings. The Power Play of 10 can only be in play on jackpots of $150 million or less. A match five with the multiplier is automatically $2 million in winnings.
Winning numbers are updated on the Powerball website almost immediately after the drawing and the drawing are also broadcast live. Drawings are broadcast on local television stations listed here, and also broadcast live online from WSB-TV and here:
If there is a lucky jackpot winner, there are a few things they should be aware of. Whether or not they can remain anonymous after winning changes from state to state, so winners may have to reveal their identity publically. Additionally, the amount of time winners have to claim their prize varies from state to state and lottery to lottery as well.
The first five numbers chosen from a pool of white balls numbered one to 69 and can be in any order on a ticket holder's ticket. They are published in increasing order when the winning numbers are posted online. The sixth ball is chosen from a pool of one to 26 and that one red ball has to match exactly.
Whether or not there is a jackpot winner will be announced on the Powerball website shortly after the drawing is done by Thursday morning.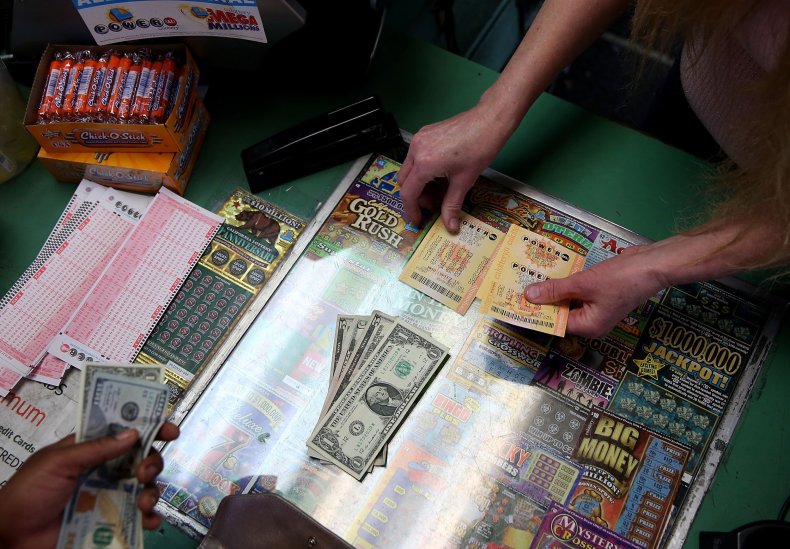 ​