Powerball Results, Numbers for 10/14/20: Did Anyone Win the $72 Million Jackpot?
The Wednesday Powerball numbers draw took place last night—but did anyone take home the $72 million jackpot?
The winning numbers on October 14, 2020, were 21, 37, 52, 53 and 58. The Powerball was 5 and the Power Play was X2. Unfortunately, there were no grand prize winners, nor were there any winners for Match 5—with or without Power Play.
According to the Powerball website, one U.S. resident matched four or five numbers with the Powerball, winning $100,000. The winner's state has not been announced.
As nobody won the jackpot, it will roll over to Saturday. One lucky winner could take home $82 million ($64.2 million cash). If the jackpot winnings were stacked in $100 bills, they would be the same height as the Statue of Liberty, which is 305 feet.
How to Play Powerball
The game is played in 45 states in the U.S. as well as the District of Columbia, Puerto Rico and the U.S. Virgin Islands. Number draws are held every Wednesday and Saturday at 10:59 p.m. ET with sales cut-off times varying by one to two hours before it takes place.
To play Powerball, a player selects five numbers from 1 to 69 and then selects one number from 1 to 26 for the red Powerball. Each game costs $2 and can be done on a play slip. If players are feeling really lucky, they can let the lottery terminal randomly pick their numbers.
To win a prize, players can win one of nine ways with the Powerball jackpot growing until it is won by matching five balls, the red Powerball. The Match 5 prize with Power Play is always $2 million.
Players can also ask for Power Play with their Powerball purchase—for an additional $1 per play, this feature can multiple non-jackpot prizes by 2X, 3X, 4X, 5X, or 10X. The multiplier number is randomly selected just before each drawing, says the Powerball website, but the 10X multiplier is only in play when the advertising jackpot annuity is $150 million or less.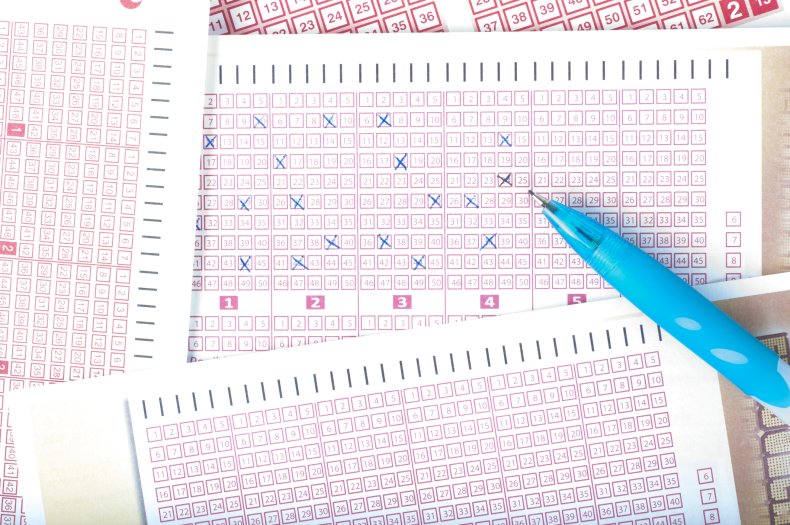 What are the odds of winning a Powerball prize?
According to the website, the odds of winning a prize when playing Powerball remain the same in every drawing. Players have a 1-in-24.9 chance of winning a prize when the advertised jackpot is $40 million—these odds are the same all the way up to $1 billion.
Regardless of how many tickers are sold for a Powerball drawing, the odds remain the same.
The odds of winning the Powerball jackpot are 1 in 292,201,338.
The next Powerball numbers draw takes place on Saturday, October 17, 2020, at 10:59 p.m. ET. To find out which television stations are hosting the drawing, visit the Powerball website.