Powerball Results, Numbers for 1/20/20: Did Anyone Win the $731.1 Million?
The Powerball winning numbers in Wednesday night's draw were 40, 53, 60, 68, and 69, and the Powerball was 22—but did anyone win the $731.1 million jackpot?
A Maryland player won the huge Powerball jackpot last night and will take home an estimated $731.1 million as an annuity (paid in 30 graduated payments over 29 years) or $546.8 million as a cash-option, before taxes.
The jackpot had not been won since September 16, making it the longest jackpot run in Powerball history, as Wednesday night was the 36th drawing since the previous jackpot had been won.
Additionally, Wednesday's drawing was only the fourth time in Powerball's 28-year history that the jackpot has crossed the $700 million mark. The $731.1 million jackpot is the fourth biggest Powerball jackpot won ever.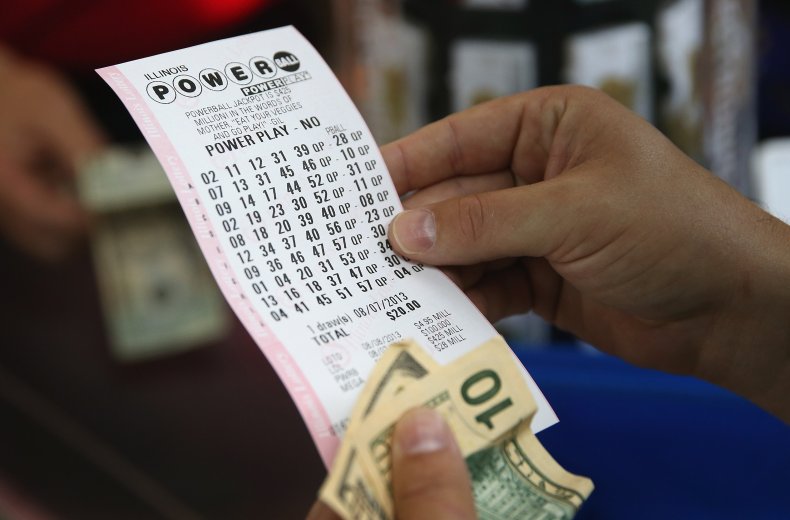 Other players won major prizes in the Powerball lottery last night, as 12 players matched all five numbers but not the Powerball and won $1 million each. Two winning tickets were bought in California, two in Georgia, two in Illinois, one in Maine, one in Michigan, three in New Jersey, and one in Oregon.
Plus, another ticket purchased in Maryland matched all five numbers and used the Power Play option—which was 3X last night—and doubled their prize to $2 million. The Power Play only doubles the $1 million to $2 million, no matter the Power Play number.
As well as these major prizes won in the Powerball drawing last night, 104 players matched four numbers and the Powerball and won $50,000, with 18 of these players using the Power Play to win $150,000.
More than 8,000 people won $100 by matching either four numbers or three numbers and the Powerball, and 1,700 of these players won $300 using the Power Play. Just over 276,000 players won $7 by matching either three numbers or two numbers and the Powerball, with more than 50,000 of these players winning $21 using the Power Play.
Finally, more than 3,375,000 people won $4 by matching either one ball and the Powerball or just the Powerball. Nearly 700,000 of these players won $12 using the Power Play.
The next drawing, which will take place on Saturday, January 23, will feature a $20 million jackpot with a $15 million cash option. The 10X Power Play multiplier will be in play as the jackpot is under $150 million.
Although the huge Powerball lottery has now been won, the Mega Millions lottery has continued to grow and is now worth an estimated $970 million, making it the third-largest jackpot in U.S. lottery history.
Friday's Mega Millions drawing will be the 37th draw in the current jackpot run, which is the longest the lottery has gone without a jackpot win.