Powerball's $293 Million Double Play Drawing From Monday Still 'Delayed'
It's one thing to implement a new twist in a multi-state lottery computer program, and it's another thing to expect instant results from so many state agencies. When the grand prize is close to $300 million, the glitch is magnified.
Powerball introduced its new "Double Play" on Monday with the rolling jackpot of $293 million from Saturday. The Powerball website was unresponsive all of Sunday for maintenance to get ready for the new game. Now that Tuesday has rolled into Wednesday, the site still hasn't shown if there's a winner from Monday night.
The Powerball site simply says, "Results Pending."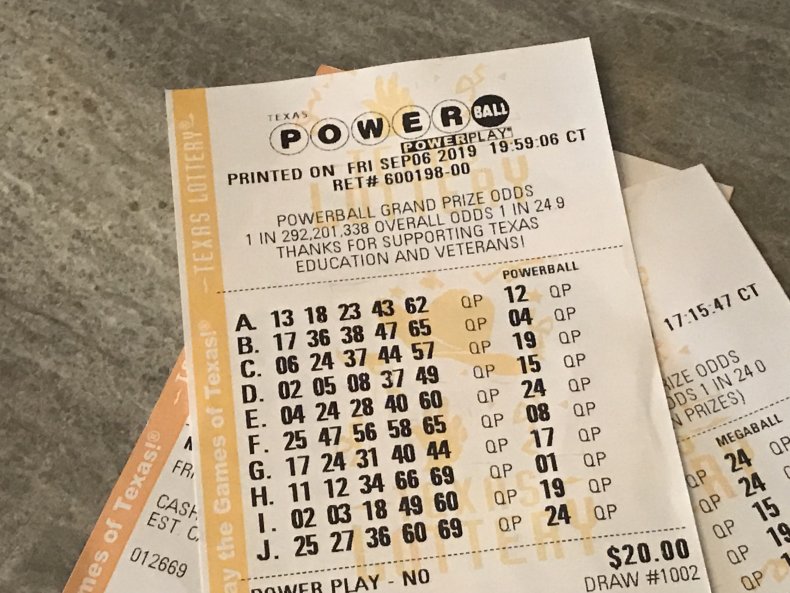 Powerball did have a statement about the delay.
"The official results of the Powerball and Double Play drawings on Monday, Aug. 23 have been delayed due to several lotteries needing extra time to complete the required security protocols," Powerball stated. "Powerball has strict security requirements that must be met by all 48 lotteries before and after each drawing to produce official draw results. Without the draw results, the next estimated jackpot cannot be calculated and, in some jurisdictions, prizes on winning tickets cannot be paid."
Powerball stated its Monday night drawing was held at 11:56 p.m. ET, and that the Double Play drawing was held at 12:21 a.m. ET on Tuesday, both of which were livestreamed on the website and its YouTube Channel.
Here are the numbers from the Monday 08/23/21 Powerball drawing:
First Five: 17-36-47-60-61
Powerball: 15
Power Play: 3x
The Powerball website, as of 12:45 a.m. ET on Wednesday, still stated that results are pending.
"While most jurisdictions were able to complete the required protocols on time, two lotteries need additional processing time. While we apologize for the delay in delivering the information to the public, the additional time enables us to ensure that we are reporting the official and verified number of prize winners. Please hold on to your tickets, and we will let you know when retailers are able to pay prizes on winning tickets from the August 23 Powerball and Double Play drawings," the website read.
There were no grand prize winners from the 08/21/21 Powerball on Saturday, and the jackpot increased to $293 million for the newly-implemented Double Play that went into effect Monday.
Here are the numbers from the Saturday night 08/21/21 drawing.
First Five: 16-28-36-39-59
Powerball: 04
Power Play: 2x
Saturday night's 08/21/21 Powerball jackpot was estimated at $290 million, with a cash option worth $209.2 million. There was no grand prize winner from Saturday.
The Powerball website wasn't accessible for more than 23 hours, according to isitdownrightnow.com, which constantly checks the URL to look for responses, and then shows how long it's been unresponsive.
Powerball is a multi-state lottery played every Wednesday and Saturday, and one of America's two biggest lottery jackpot games. Powerball jackpots start at $20 million, and other prizes pay from $1 million to $2 million with a Power Play. Tickets are $2. You can check the numbers for tonight, or any past winning numbers, on the official Powerball website.
There are nine ways to win money during the Powerball. Just getting the Powerball with no other numbers pays out $4, and even more if the power play is bought for an extra dollar. The same payout goes for one ball plus the Powerball, and $7 is the payout for two correct numbers with the Powerball, or three correct numbers and no Powerball.
If all five white, numbered balls are chosen but the red Powerball is not correct, then the payout is $1 million, with an even higher payout if the power play is chosen.
The odds of hitting the grand prize jackpot are 1 in 292,201,338, regardless of the jackpot size—according to Powerball's website.