Powerful Generals Fuel New Asian Arms Race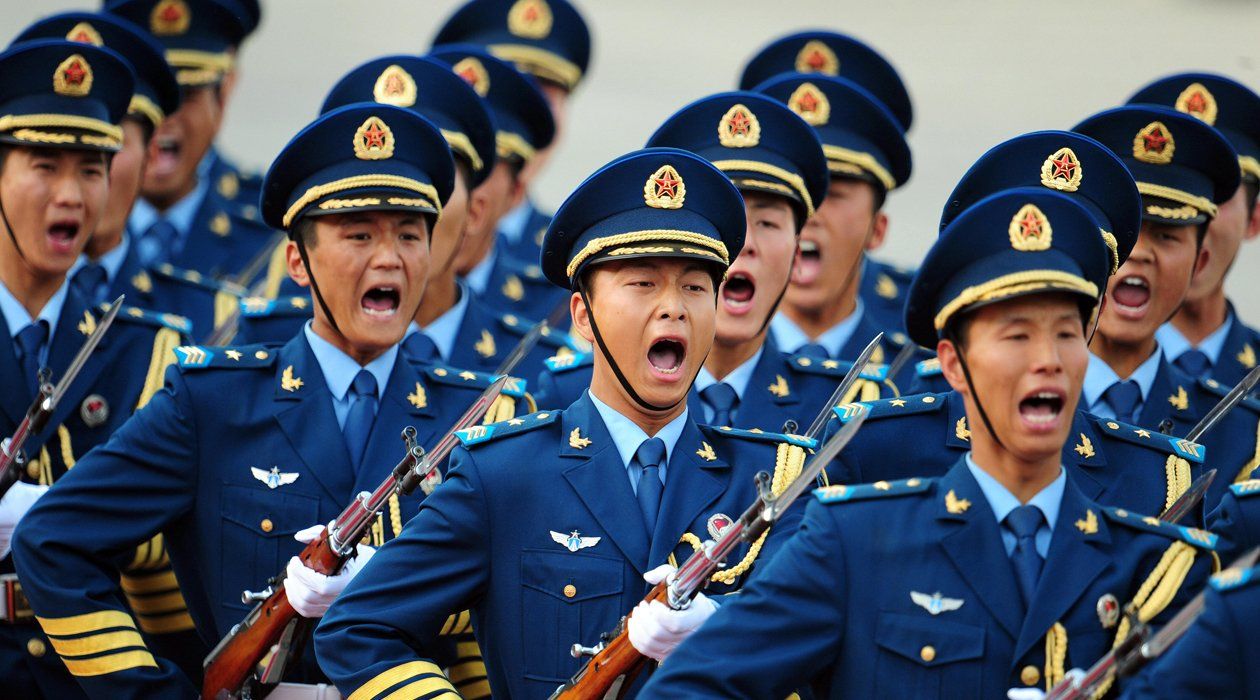 In recent months, the wars of words between China and Japan over disputed islands in the South China Sea have rattled many Asian nations, which would prefer that their giant neighbors focus on peaceful trade. But the verbal battles have obscured another, more disturbing regional trend: Asian countries are gearing up for the possibility of a real fight. According to the Stockholm International Peace Research Institute, the amount spent on weapons purchases in Southeast Asia nearly doubled between 2005 and 2009, the most recent figures available. The weapons-buying spree will go on—these increases are expected to continue in 2010 and 2011, despite the global economic downturn. Indeed, for many Western and Russian arms manufacturers, Asia has become the promised land.
Asia's nations are spending on weapons in part because older arms are becoming obsolete, and many countries did not replace them during the Asian financial crisis of the late 1990s and early 2000s. But there is another, far more disturbing reason for the arms race: some of the region's historically most unstable and aggressive states are remilitarizing, handing their armed forces unprecedented amounts of power. And as countries like Pakistan, China, and North Korea remilitarize, the region's democratic states feel forced to do the same.
China has recently been increasing its defense budget by more than 10 percent in most years, and building a real blue-water Navy. "The pace and scope of China's military modernization have increased," notes the Pentagon's most recent report on the Chinese military. This buildup will "increase China's options for using military force to gain diplomatic advantage or resolve disputes in its favor."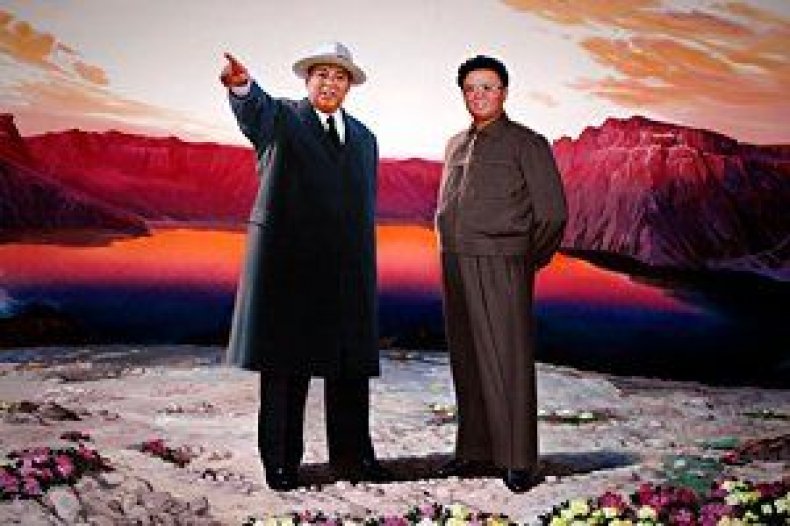 In some ways the buildup simply reflects China's naturally growing economic weight, but it also comes because the country's own armed forces have become more powerful politically. Unlike former leaders Deng Xiaoping and Jiang Zemin, current Chinese President Hu Jintao and his presumed heir, Xi Jinping, do not have close military connections, and so the People's Liberation Army has been able to play a more forceful role in policy, according to many Chinese officials.
China, at least, is more stable than some of the other remilitarizing Asian nations. In Pakistan—perhaps the most unstable state in the world—the Army, which in the 1990s saw its power reduced by democratic, civilian governments, has once again seized the political reins. Pakistan increased its defense spending by 17 percent in its 2010–11 budget, and Army Chief of Staff Ashfaq Parvez Kayani has essentially led his country's diplomatic initiatives to the United States and other major powers. In fact, Obama administration officials privately admit they have preferred to deal with Kayani, who they know is the real power, rather than the weak civilian president, Asif Ali Zardari. In Burma the military junta, which wants to boost its power as the older generation of leaders passes control to younger generals, has warned ethnic-minority groups in outlying areas that the Army will attack them shortly unless they join a junta-controlled border-guard force. The junta also recently spent some $600 million on 20 Russian jet fighters and, according to some analysts, may even be building a nuclear program with the help of North Korea. And North Korea itself—where Kim Jong-il is ailing and his successor, Kim Jong-un, is untested—has become increasingly dominated behind the scenes by the Army, according to most Pyongyang watchers. "Having less of a power base than his father, Jong-un will be even more reliant on support from senior party and military leaders," argues North Korea expert Bruce Klingner of the Heritage Foundation think tank in Washington.
Even without major new arms buildups, countries like North Korea and Pakistan have scared their neighbors because of their opacity and unpredictability. But now, with the militaries back in the saddle, they absolutely terrify Asia. China analysts believe the power of hawkish PLA generals is a major reason that Beijing has, over the past year, stepped up confrontations with its neighbors over the South China Sea and other disputed waters. Pakistan, with the military in control, has fought four wars with India since partition, and the Pakistani military is again reorienting the country toward a buildup against India, which also siphons off forces from the battle against the Taliban.
Under Kim Jong-il, North Korea has developed a reputation as one of the world's most erratic and unpredictable regimes, but he at least held clear control. Now, with a broader range of military men weighing in on policy, it's possible that the North will become even more prone to lashing out at its neighbors, since no single leader in Pyongyang can command order. Many Korea watchers believe the March incident in which the North allegedly sank a South Korean naval vessel, the Cheonan, killing 46 sailors, was the work of Pyongyang's civilian leaders, trying to take a tough stance against Seoul to please the military and thus help ensure Army backing for the young Kim.
To safeguard themselves against the revived military rulers, Asia's democracies have joined the arms race. Malaysia recently spent nearly $1 billion on new submarines, which will be used to patrol waters contested by China; Indonesia's Army announced it would buy nine new squadrons of jet fighters. Thailand, which fears that any fighting between the Burmese junta and ethnic-minority groups could spill across its border, doubled its defense budget from about $2.4 billion in 2006 to nearly $4.8 billion last year. American defense contractors privately say India is a potential gold mine, and indeed Delhi increased its defense budget by more than 20 percent last year. South Korea recently announced it would increase its purchases of the most advanced U.S. weapons, including new jet fighters, to counter the North. Even Taiwan, which had been reluctant to upgrade its defenses due to budget concerns and fear of angering Beijing, this year spent $6 billion on new American weapons, including missiles and helicopters.
But in deciding to build up their own armed forces and to give Army chiefs more power in the face of regional dangers, some of Asia's most promising democracies are harming the very political stability that makes them prosperous and predictable—exactly the opposite of the North Koreas and Burmas. In Thailand, Army head Prayuth Chan-ocha, a conservative and royalist hardliner, now wields more influence than Prime Minister Abhisit Vejjajiva, according to many Thai officials. Prayuth recently admitted that the military is again a major political force, last week refusing to rule out another coup like the one in 2006: "I will try to step back from politics, be clear of it, and leave it with the government. But if the nation has not returned to order, the military—as a mechanism of government—must help build order first."
There are exceptions in which military buildups do not threaten democracies—in South Korea and India, the military clearly accepts civilian rule—but overall the resurgence of military influence in politics has proved disastrous for democracy in Asia. In the Philippines, the military has allegedly been linked to hundreds of extrajudicial killings of left-wing activists over the past decade. (As the Army becomes more powerful, these types of abuses rarely get investigated; no senior military officer in the Philippines has been charged in conjunction with the killings.) And in Indonesia—where the armed forces dominated politics under Suharto but in the democratic era were stripped of much of their influence—the Army has used regional threats to start rebuilding its political power. Besides winning new arms deals, Indonesia's Army has been taking over some counterterrorism responsibilities from the police, despite the fear of many local activists that the military, with its horrific past record on human rights, will undermine the strong progress of the country's judicial system.
In the long run, if some of the most threatening states like North Korea or Pakistan actually did begin to open up, making their political systems less opaque, the region's democracies might feel less need to build up their own armies. But given the direction of governments like Pyongyang, that doesn't seem a likely scenario.
Kurlantzick is a fellow for Southeast Asia at the Council on Foreign Relations.