Powerful Russian Bishop Under Fire for Being Putin's Mouthpiece
A powerful Russian bishop is one of the latest figures to be targeted in the European Commission's sixth sanctions package that was announced Wednesday.
A European External Action Service document obtained by Politico showed that sanctions were proposed against Patriarch Kirill, the head of the Russian Orthodox Church. The document described him as "one of the most prominent supporters of the Russian military aggression against Ukraine" and someone who has helped boost Russian President Vladimir Putin's rhetoric about the war, according to Politico.
The reported sanctions proposed against the bishop came as the European Commission, the European Union's executive branch, announced one of its most serious moves yet against Russia for its assault on Ukraine: a ban on Russian oil. During a speech Wednesday, European Commission President Ursula von der Leyen stressed that Russian President Vladimir Putin "must pay a high price for his brutal aggression." The inclusion of Kirill, a longtime ally of Putin, on the sanctions list appears to fit into that goal.
EU countries still must agree on the proposed sanctions package before it can go into effect.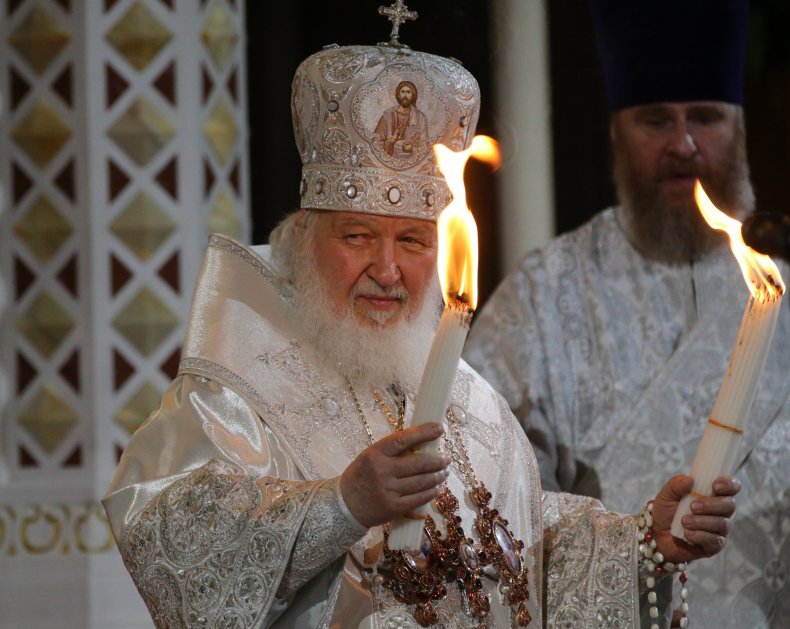 In the document, the commission noted Kirill's blessing for Russian soldiers in Ukraine, as well as some of his pro-war messages in sermons and comments.
Ukrayinska Pravda, a Ukrainian online newspaper, reported Tuesday that Kirill said, "Russia has never attacked anyone."
The document said that "Patriarch Kirill is therefore responsible for supporting or implementing, actions or policies which undermine or threaten the territorial integrity, sovereignty and independence of Ukraine, as well as stability and security in Ukraine," according to Politico.
The bishop has also been criticized by Pope Francis. In a Wednesday interview in Corriere della Sera, an Italian newspaper, the pontiff said that Kirill "cannot transform himself into Putin's altar boy."
Francis also said during the interview that he told the bishop that they are not "clerics of state" and shouldn't use "the language of politics."
"We are shepherds of the same holy people of God. For this we must seek ways of peace, to put an end to the firing of weapons," the pope said, according to Corriere della Sera.
The European Commission's sanctions package targets high-ranking military officers as well as others allegedly responsible for war crimes in the Ukrainian city of Bucha and the "inhuman siege of the city of Mariupol," von der Leyen said during her speech Wednesday. Russian banks and broadcasters are also targeted.
As for the proposed ban on Russian oil, von der Leyen noted that it will not be easy to decrease Europe's dependence on the commodity but said "we simply have to work on it."
Newsweek reached out to Russia's Foreign Ministry and the European Commission for comment.