A Practical Plan for an Israeli-Palestinian Peace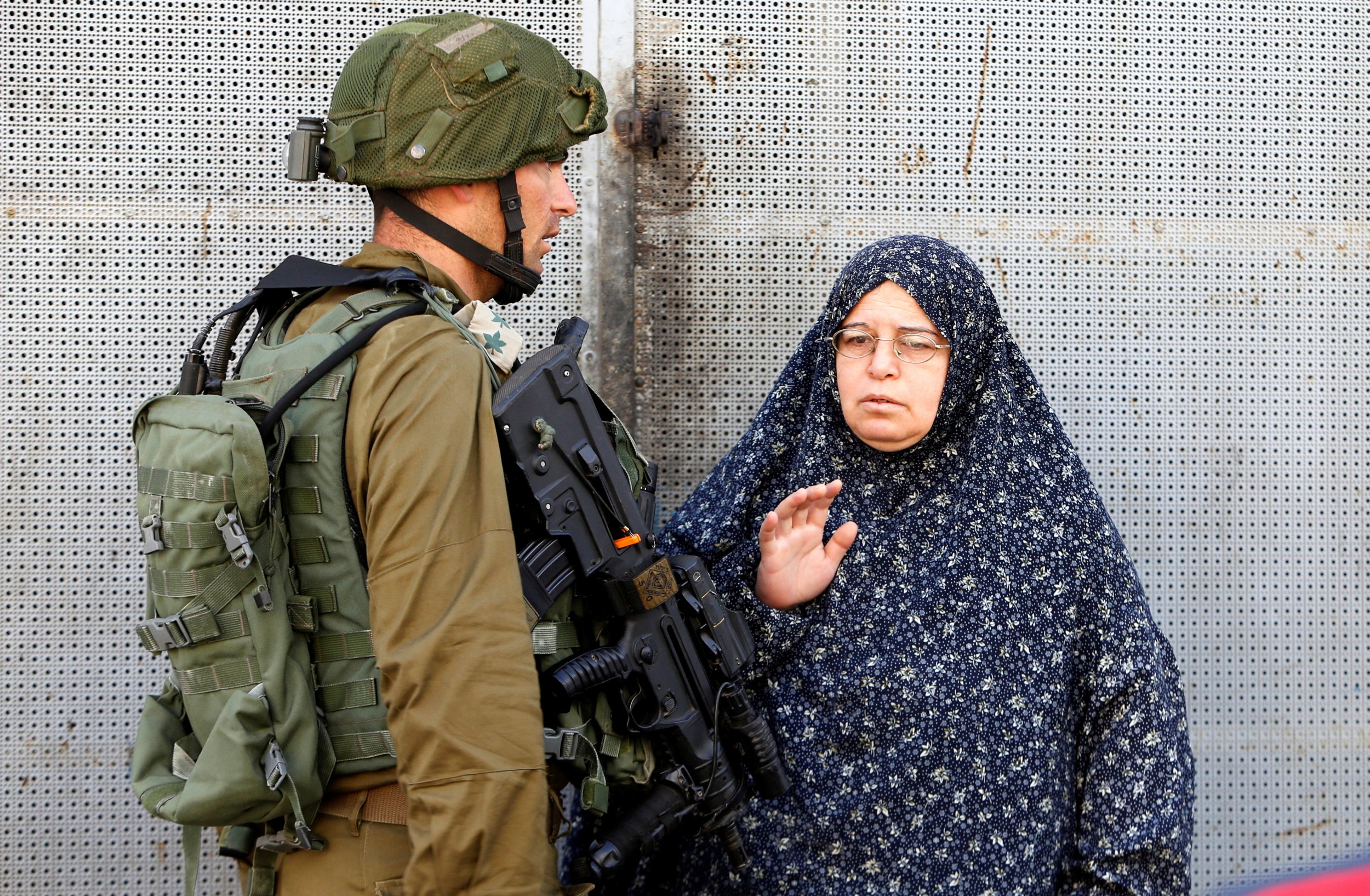 As President Barack Obama concluded his meeting with Israeli Prime Minister Benjamin Netanyahu on Wednesday, his ambassador to Israel, Daniel Shapiro, told Israel's Channel 10 News that "the question President Obama is asking himself is: Can the U.S. contribute to the effort to preserve the objective of two states for two peoples?"
The ambassador added: "This could be a statement we make or a resolution or an initiative at the U.N.…which contributes to an effort to be continued by the next administration."
This interview was the most concrete reference by a senior administration official to the policy implications of the president's statement the previous week while hailing the just-signed U.S.-Israel military aid agreement:
We will also continue to press for a two-state solution to the long-standing Israeli-Palestinian conflict, despite the deeply troubling trends on the ground that undermine this goal.
This sequence of statements reinvigorated expectations that the administration is preparing for one last go at the Israeli-Palestinian conflict.
We share the president's desire for a two-state solution and are convinced that Israel's parting with the Palestinians in a negotiated two-state arrangement is essential for Israel's security and for maintaining its democratic and Jewish character for generations. Unfortunately, such an arrangement is not currently attainable. As Netanyahu's and Palestinian President Mahmoud Abbas's speeches at the U.N. indicated, distrust between them and the peoples on both sides is strong.
But inaction is not an option. Moreover, seven attack attempts in Israel over the past weekend alone accentuated the urgency of tending to the conflict. Moments of relative calm are deceptive. The status quo is unsustainable.
For these reasons, Commanders for Israel's Security (CIS), comprised of some 230 retired Israeli generals and heads of Israel's security services, developed a comprehensive plan that addresses Israel's current security challenges and improves conditions on the ground for Palestinians, while safeguarding conditions for a future permanent status agreement compatible with Israeli security needs and Palestinian aspirations for dignity and sovereignty.
Once implemented, it will also restore credibility to Israel's commitment to the two-state outcome, which in turn promises to improve Israel's standing in the region and elsewhere in the international community.
CIS leaders presented their plan to Prime Minister Netanyahu, Knesset members and the Israeli public. Israel Policy Forum (IPF), CIS's American partner, is bringing it to the attention of U.S. policymakers and the U.S. public.
The plan, "Security First," calls for Israel to cease merely responding and, instead, take the initiative by implementing specified security, civil-economic and political measures concurrently in East Jerusalem, on the West Bank and vis-à-vis the Gaza Strip.
While this interim plan calls for continued IDF military control over the West Bank as a security deposit until a permanent status agreement is reached, many of the security measures proposed will check terrorist infiltration into Israel, reduce friction between the two populations and complete construction of the West Bank security fence.
The CIS proposal also entails a freeze on Israeli construction activities east of the fence; legislating a voluntary evacuation-compensation law to enable settlers who wish to relocate west of the fence to do so; establishing an administrative council and funding a development plan for the Palestinian neighborhoods in East Jerusalem; and authorizing Palestinian infrastructure, agriculture and housing development in Area C (60 percent of the West Bank that is under full Israeli control).
Perhaps the most dramatic element is the CIS call on the Israeli government to demonstrate its commitment to the two-state eventuality by issuing an unequivocal statement announcing that Israel has no claim to sovereignty over Palestinian areas beyond the security fence (some 95 percent of the West Bank) and that East Jerusalem Palestinian neighborhoods will be part of the future State of Palestine.
The plan, which can be found at Two-State Security Project, undercuts the argument that progress toward a two-state solution is incompatible with security. To the contrary, the CIS senior security experts, with a cumulative service of more than 6,500 years, state unequivocally that security for Israelis (and Palestinians) can be improved today—even before negotiations—and in the future once a permanent status agreement is implemented.
If the measures prescribed in "Security First" are executed, they will change dynamics between Israelis and Palestinians, enable Israel to explore regional opportunities for cooperation with moderate Arab states against common adversaries such as Iran and the Islamic State militant group (ISIS), and improve its standing in the international community.
Israeli and Palestinian leaders, and all who wish well to the two peoples—including candidates for national office in the U.S.—should embrace this plan. As always, endorsement and support by the American administration will be essential.
Amnon Reshef is founder and chairman of Commanders for Israel's Security. David Halperin is executive director of Israel Policy Forum, a nonpartisan U.S. organization that advocates for a viable two-state solution.