Prankster Reveals Motivation for Targeting Anthony Scaramucci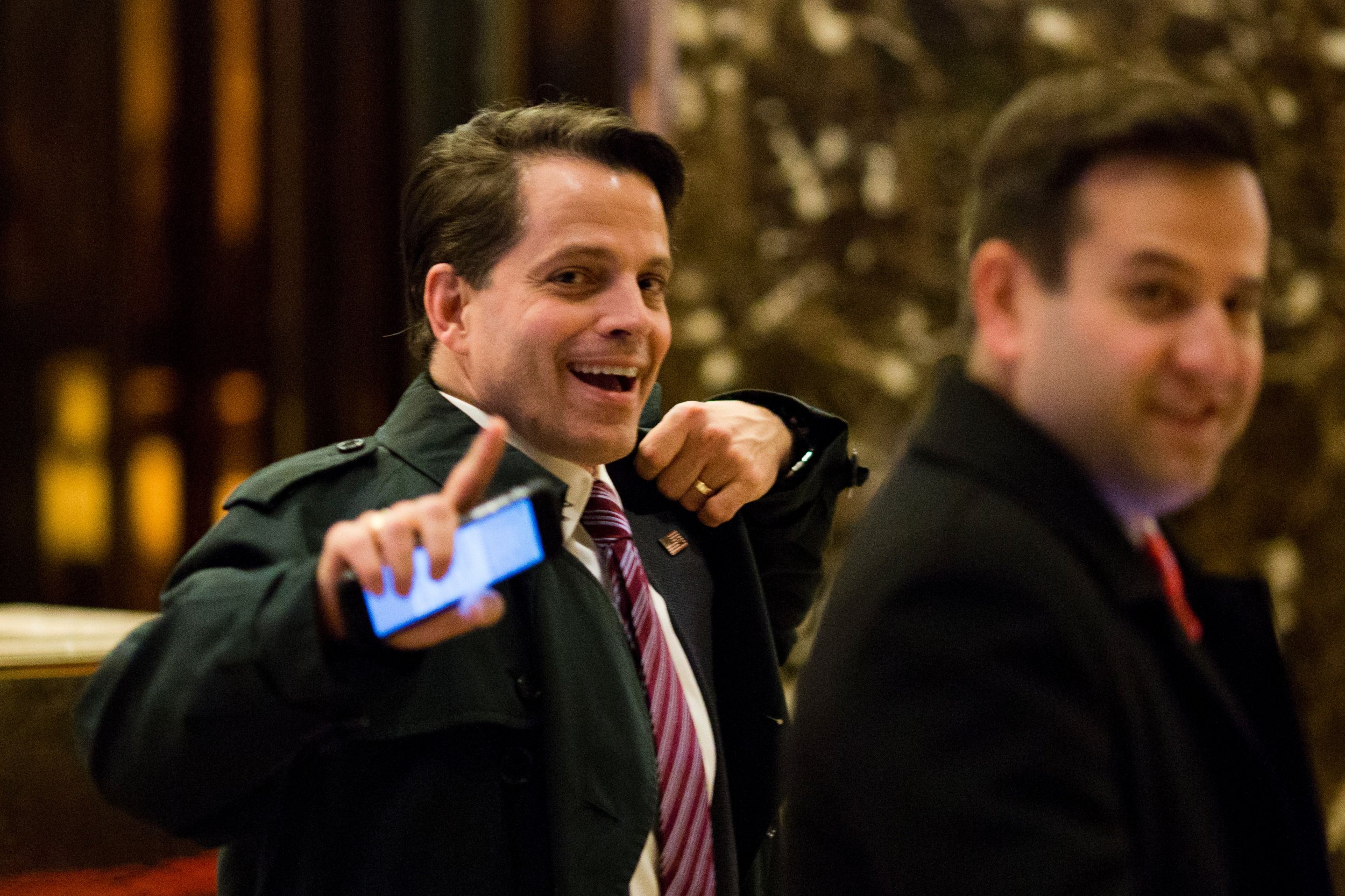 A prankster who conned Anthony Scaramucci into entering an exchange with him via email claims he targeted the former White House communications director because he used the term "paranoid schizophrenic" as a put-down.
Scaramucci was sacked as White House communications chief only 10 days after he was hired, with reports claiming President Donald Trump was unhappy with a phone call he made to a New Yorker reporter in which he referred to former chief of staff Reince Priebus as a "fucking paranoid schizophrenic."
"I targeted @Scaramucci as i've suffered from mental health problems all my life, and he seems to think paranoid schizophrenia is a put down," tweeted the prankster, whose Twitter handle is @SINON_REBORN.
The prankster posed as Priebus in his exchanges with Scaramucci, with the two reportedly in open warfare in the White House.
In the exchange posted on Twitter, the prankster posing as Priebus accuses Scaramucci of being "breathtakingly hypocritical" and says "at no stage have you acted in a way that is remotely classy."
Scaramucci responded: "You know what you did. We all do. Even today. But rest assured we were prepared. A Man would apologize."
The heated exchange continued, with the prankster writing: "I can't believe you are questioning my ethics! The so called 'Mooch', who can't even manage his first week in the White House without leaving upset in his wake. I have nothing to apologize for."
Scaramucci replied: "Read Shakespeare. Particularly Othello. You are right there. My family is fine by the way and will thrive. I know what you did. No more replies from me."
The prankster also posed as Trump's son-in-law, Jared Kushner, in exchanges with homeland security adviser Tom Bossert, whom he conned into providing his personal email address.
The White House has said it is looking into the matter, with the prankster in a tweet this morning urging the administration to "tighten up IT policy."
The prankster, who describes himself as a "lazy anarchist" on his Twitter profile, told CNN his actions were intended to be "humorous." His latest tweet, however, alludes to a more serious purpose, with the prankster not the first to take Scaramucci to task for using a term for a mental health diagnosis as an insult.
"Using a diagnosis as an insult shows an ignorance of the disorder and a lack of concern for those who have it. It chips away at people with schizophrenia's humanity, reduces them to nothing more than their illness, and it undermines the empathy all those with any illness or disability need and deserve," wrote campaigner and author Rebecca Chamaa in Teen Vogue.