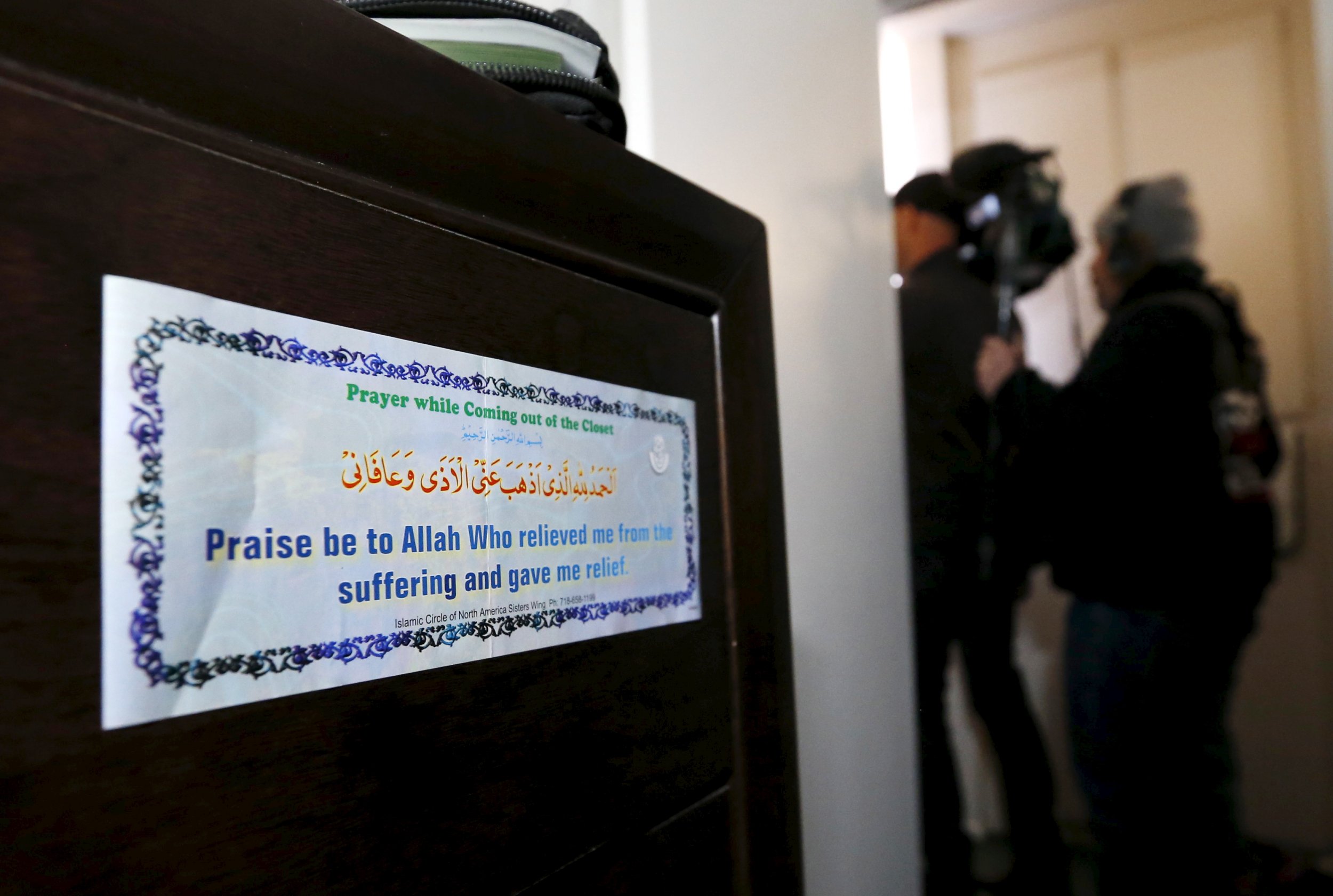 A book that briefly appeared on live television while media representatives were in the home of the San Bernardino shooters has received more than a dozen negative reviews on Amazon. Tashfeen Malik and Syed Farook's landlord allowed media into their home on Friday, two days after the attack that killed 14 people during a holiday party at the county public health department, where Farook worked.
Authorities had made a sweep of the space before the landlord allowed the media inside, but ethical and legal questions arose as cable television journalists rifled through the family's personal belongings. Among the items to appear on the broadcasts were personal effects including identification of non-suspects and toys belonging to the couple's infant.
In one instance, a CNN anchor held up the book, Common Mistakes Regarding Prayer, in a live shot. As was first pointed out by a Twitter user, the book has recevied 13 one-star reviews on Amazon in the last 24 hours.
Prior to appearing on television, the book did not have any reviews. The book is touted to be "a valuable aid to Muslims hoping to pefect their prayers." It was published in 2010 by Shaykh Mashhur Hasan Salman. A biography of the author on Call to Islam says he has written five books and lives in Jordan.
"This is a book used by the two terrorists who killed all those people in San Bernardino, as shown in the televised tour of their house after the massacre," writes one Amazon reviewer. "So judge for yourself what kind of people this book appeals to."
Other reviews speak negatively about Islam (Malik and Farook were Muslims) and urge potential buyers of the book to "turn to Jesus Christ."
While the FBI is investigating the shooting as an act of terrorism, the couple has not been directly linked with any known major terrorist group, though the Islamic State on Saturday claimed they were followers, Reuters reported. Their relatives have repeatedly said they did not appear to be radicalized in advance of the attack.
Numerous Islamic organizations have condemned the attack, as has the family of Farook and Malik. "Islam does not agree and does not support any kind of actions that occur like this. It does not support killing," Mohammad Abuershaid, one of the two attorneys representing the family, said during a press conference on Friday.