Turkey's Secularists Face Anxious Future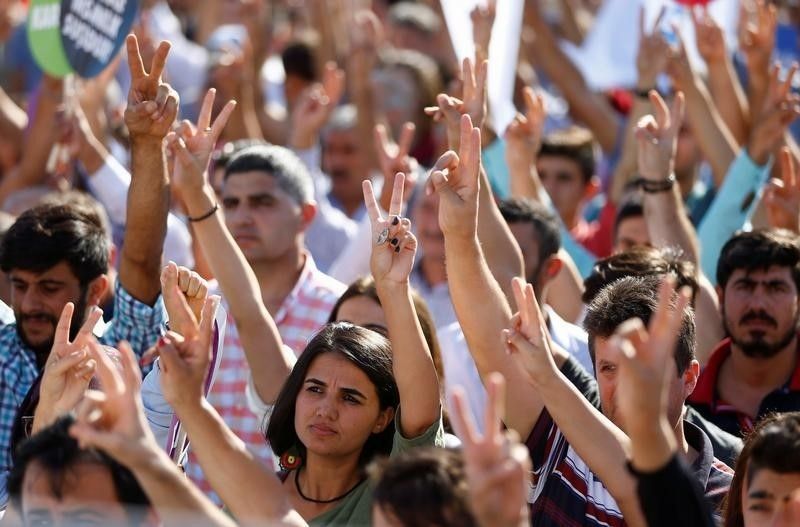 This article was originally published in The Conversation. Read the original article.
As the dust settles after the recent coup attempt in Turkey, the reality that awaits the country's secular citizens is becoming clearer. The Turkish president Recep Tayyip Erdoğan is using the coup as an opportunity to consolidate power as bureaucrats with suspected links to the Muslim cleric Fethullah Gülen are being purged.
While this is the beginning of a new Turkey for supporters of Erdoğan's Justice and Development Party (AKP), for Turkey's secular minority the power grab raises fears of increasing oppression.
For many secular Turks the difference between Erdoğan and Gülen's vision for Turkey is not very substantial. Gülen's desire to save the Turkish nation from "atheism" and "materialism" and take it back to its authentic self sounds similar to Erdoğan's goal of raising a "pious generation" and saving Muslims from the grasp of materialism and social disintegration. Once allies in silencing their secular opponents, both men have been striving for dominance, pushing forward their respective beliefs as the proper way of living an Islamic life.
What makes this perplexing is that Turkey has never been a fully secular society, nor has it ever been consumed by atheism or materialism. On the contrary, the country has gradually become more religious in the last two decades—a process that started well before the AKP came to power in 2002.
According to the World Values Survey, the percentage of Turks who self-identify as religious has gradually increased from 74.6 percent in 1990 to 83.5 percent in 2011. In the years before the AKP's rise to power, the share of people who think "religion is important in life" increased dramatically from 61.2 percent in 1990 to 80.8 percent in 2001. Belief in God, considered an important indicator of religiosity, has consistently stayed at over 95 percent, and belief in an afterlife has increased by 10 percent to 90.1 percent in about a decade.
Religious belief in Turkey
Despite the prevalence of religiosity, analysts have commonly portrayed the political struggle in Turkey as taking place between two radically different camps: the secular and religious. While there is some truth to this view, what has been missing from much analysis is an understanding that being secular in Turkey is very different from being secular in the West. Unlike Western Europe where belief and church membership has declined since World War II, the latest World Values Survey shows that in Turkey of the 14 percent who identify as non-religious, almost all (96 percent) also identify as Muslim and believers.
What mainly differentiates these secular Turks from their religious peers is that they are less inclined to govern their everyday life by religious teachings and are more inclined to reconcile their religious beliefs with mundane activities. For example, it is not uncommon for these Turks to consume alcohol liberally yet fast during Ramadan. They are also more open to different interpretations of Islam and understand belief to be essentially related to one's conscience.
For this secular minority, years of AKP rule in Turkey has meant the gradual shrinking of living spaces. Practises associated with a secular way of life, such as alcohol consumption, have become aggressively regulated. The cultural scene has been dominated by a nostalgia for the Ottoman era, while traditional, conservative values have been exalted in everyday Turkish life. Successive AKP governments have remoulded the national education system to fit in with their vision of a more religious society.
The critical minority
Secular Turks are now coming to terms with their predicament as a social, cultural and political minority. Faced with the undiminishing popularity of the AKP, many are seeking ways of resilience rather than developing practises of resistance. Self-censorship is becoming more common and people are limiting themselves to safe spaces beyond the reach of the religious gaze.
The younger secular generation are less concerned about the headscarf, which was at the centre of the debates about secularism throughout the 1990s and 2000s and is now no longer banned in places of education and public institutions, including the police. Instead, this younger generation is more concerned about protecting their way of life from a very popular government that views their social and cultural identity as a threat.
If Turkey is going to move towards a pluralist democracy that respects the basic rights of all its citizens, its secular minority will play a critical role.
What a decade and a half of AKP experience has shown is that the problem with democracy in Turkey has deep social roots that go way beyond the political power struggles on the surface. Both an authoritarian political culture and conservative social values inhibit the emergence of a pluralist democracy. In the last decade, despite the elimination of the military's influence over politics, Muslim conservative elites have shown little interest in establishing a fully fledged democracy. This is not surprising: popular support in Turkey for the basic rights that characterize liberal democracies is limited, and democracy is largely understood by most Turks to be just about elections.
The kind of social change needed to foster a healthy democracy is not easy to bring about—it will take years and many generations to come. And right now, the social group that comes closest to harboring the values, hopes and fears pertinent to such an ideal in Turkey is its beleaguered secular minority.
Umut Parmaksız is an honorary research associate at University of Bristol.