Precision Health and Well-Being: What Is It and Why Should We Care?
To ensure the promise of precision lives up to expectations, as an industry, we'll need to overcome these three important challenges.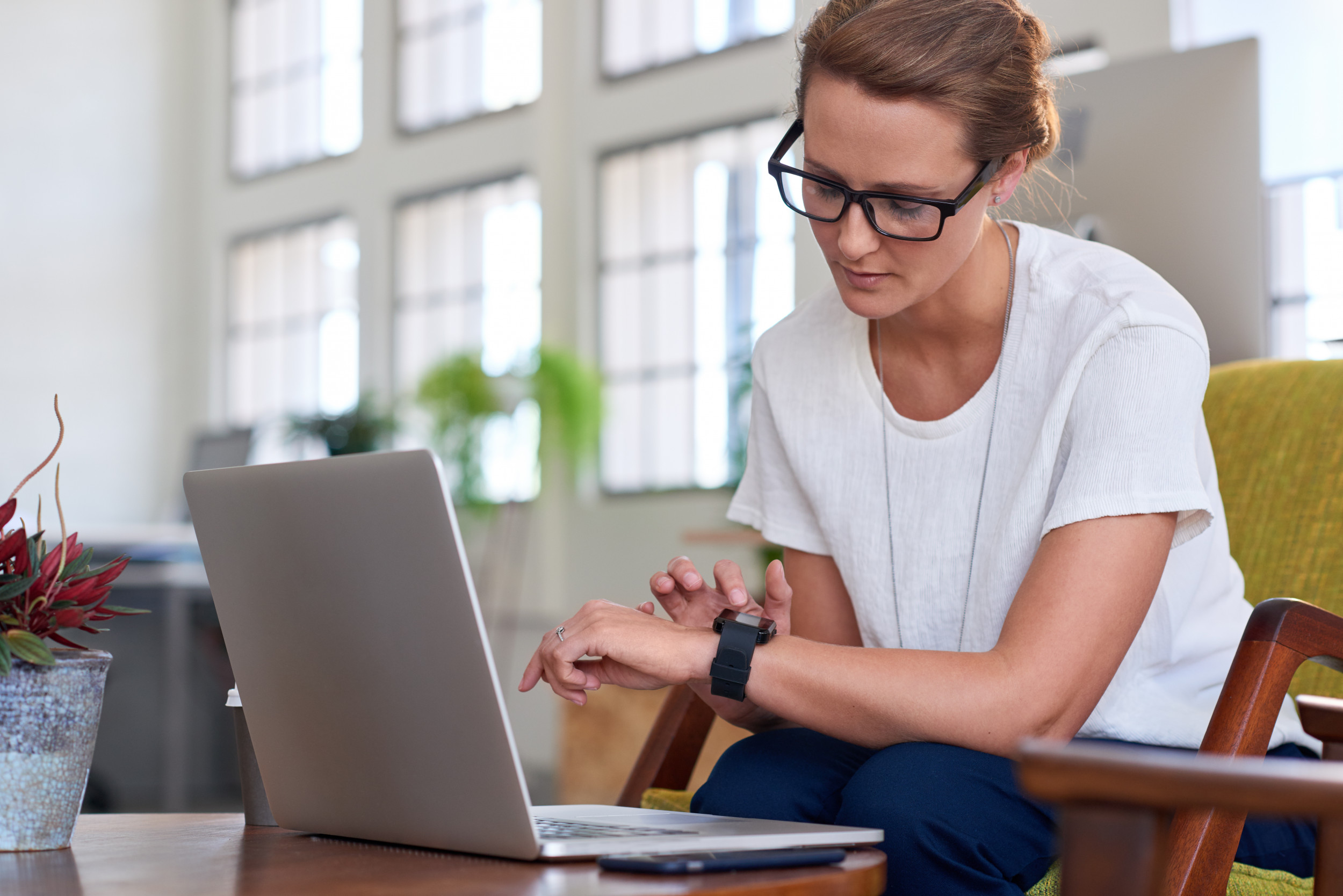 Imagine a world where every nutrition, exercise, beauty or health product someone buys is tailored to their unique biology, physiology, lifestyle and behaviors. A world where what consumers buy and how they live their lives is not determined by fads and advertising, but by how those products and services can balance their unique health and well-being needs with their preferences. A world where consumers control their data and use it to inform their decisions.
That is the world of precision health and well-being. Hundreds of scientists, startups and global brands are working hard to make this vision possible within the next decade or two.
This is not a transformation that can be "owned" by a company or set of companies. It's a paradigm shift in how we all create value for consumers, and it takes significant thought leadership and collaboration to do it right. As business leaders, we have the option of helping shape this paradigm shift and embrace it, reluctantly accept it, or be made irrelevant by it. What is not an option is ignoring it.
The term "precision" in this context has long been used in medicine to denote personalization based on biology combined with other personal data. According to the Precision Medicine Initiative at the National Institute of Health, precision medicine is "an emerging approach for disease treatment and prevention that takes into account individual variability in genes, environment, and lifestyle for each person."
In the past four to five years, we have gained a significant understanding of how genetic variability, physiological differences, and differences in environment and lifestyle affect a person's nutrition, exercise, personal care, and preventive health needs and outcomes. Now, the same approach is taking root in health and well-being.
According to Precision Consumer 2030, a report published by the World Economic Forum and sparks & honey, the vision of a world where all lifestyle and consumer choices are driven by biology-based personalization is taking shape right this moment. Many of the leading consumer companies dealing with nutrition, personal care, beauty, insurance and preventative health are already moving in the direction of personalization.
The Newsweek Expert Forum
is a private, vetted community where pioneering thinkers and industry leaders go to share their insights on business, culture & arts, health, money, science, sports, travel & lifestyle, and technology.
Do I qualify?
Challenges Facing Precision Health and Well-Being
To ensure the promise of precision lives up to expectations, as an industry, we'll need to overcome three important challenges:
1. We'll need to adopt common scientific standards for personalization.
2. We'll need to determine proper usage for consumer-directed data and privacy principles.
3. We'll need a consumer-centric marketplace approach that aligns business objectives with the overall objective of a consumer's health and well-being.
In the following paragraphs, I will touch on each of these briefly.
Common Scientific Standards
The science of precision health and well-being is arguably in its infancy. This is because in order to rise above correlations between personal biological characteristics within an individual's body and their particular needs and outcomes, we need to go beyond individual probabilistic assessments and look at how different characteristics interact to create complex outcomes.
Clinical trials are limited mostly to medical interventions, and it's hard to replicate the complexities of everyday nutritional and health choices within families and environments in such studies. Therefore, the only way to advance the science of personalization is to start with what we know and improve it over time through consumer feedback data. It is only through the constant feedback loop between personalized recommendations and outcome and effectiveness in real life that a robust science of precision will emerge.
Like any other technological breakthrough in health and well-being, it will difficult to distinguish between hype and substance. What would help in this context is a set of industry standards for personalization science validity. Those should apply to any claims that are made and should address how we communicate any uncertainty to consumers. The sooner this is done, the more likely it is that consumers will trust personalization as a paradigm.
Consumer-Directed Personal Data Stewardship
It is obvious that without personal data (biological, physiological, behavioral etc.), precision health and well-being is not possible. However, it's critically important that we preserve the sanctity of an individual's data and use it properly. Consumers need to know that their data is being used primarily to personalize their health and well-being recommendations and that it won't end up as a currency or commodity in the data vaults of an enterprise. In fact, a data commons approach, where the individual stores their personal data in one secure location with full control over it and a clear understanding of how it's being used, is a first step toward enabling precision.
There are currently initiatives underway at the World Economic Forum to bring industry stakeholders together to make different kinds of data collaboratives possible. In this new paradigm of data usage, the consumer stays in full control of the data and provides it only for the purposes they authorize, as well as in de-identified, aggregate and limited access forms for personalization research to a wide range of actors including academics, companies and nonprofits — always with clear consent guidelines.
Consumer-Centric Marketplace Ecosystems
Competition for marketing dollars and between different brands has been the hallmark of our capitalist marketplace for the past century. A precision economy, however, shifts the competition more to intellectual property and the ability to use data commons more effectively. This levels the playing field for smaller companies with innovative technology that may not have marketing resources. This will also necessitate an ecosystem approach to capitalism. This necessitates a change in our mindsets from relying on marketplace "egosystems," where our company's interest is at the center, to having marketplace ecosystems, where the consumer's interest is at the center. And that is not intuitive for many consumer enterprises today.
In summary, the precision revolution is upon us. As industry and thought leaders, it is our responsibility to ensure consumers get the best of it by ensuring the challenges facing this revolution are met with thought leadership and extensive collaboration.