Predictive Systems Needed to Restore Stability to Manufacturing Output and the Global Supply Chain
Current public and private sector intelligence is too siloed, disconnected and reactive to effectively address challenging global events.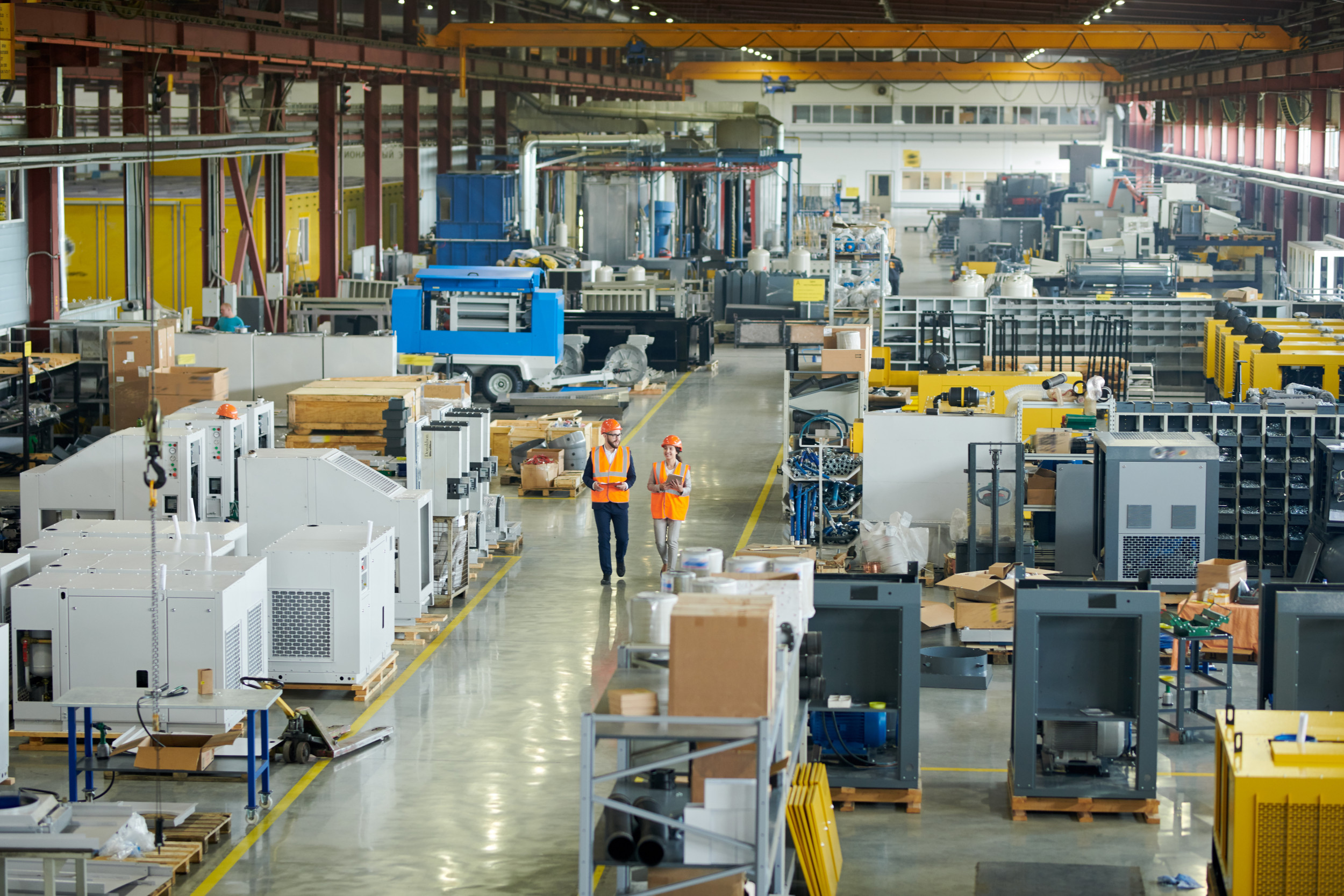 Global manufacturing and supply chains showed their vulnerability to regional surges of the COVID-19 Delta variant and extreme climate events in 2021.
The world has become increasingly crowded, interconnected and interactive, accelerating the impact of events (e.g., pandemics and climate events) in one region or sector on other regions and sectors.
While global crisis events cut across regions and sectors without regard for boundaries, the data needed for cross-sector analysis to anticipate events and provide decision-makers with the time and intelligence needed to plan effectively has remained largely siloed.
From 1950 to 2020, the world population increased by 300% from 2.6 billion to 7.8 billion people, the number of people traveling annually increased 5,600% from 25 million to 1.4 billion people, and annual global trade in adjusted dollars increased exponentially from $61.8 billion to $19.5 trillion.
Regions, countries, industries, companies and individuals have never been more interdependent, but our global systems remain largely siloed and are not adequately predictive or resilient enough to provide a safe and stable geopolitical, economic, trade, health and climate environment to compensate for the increasing velocity of movement of people and goods and the viral impact events have on them.
How the Delta Variant and Climate Events Impacted Global Manufacturing Output and Supply Chains
The Delta variant and climate events posed significant challenges to manufacturing output and logistics systems in 2021.
By July 2021, the Delta variant was surging uncontrolled in Vietnam, while Vietnam's vaccination rate was abysmal, with only 3.47% of the population having received one dose of the vaccine and a virtually non-existent 0.21% being fully vaccinated. The vaccination rates in other emerging manufacturing hub nations, including Cambodia, Mexico, Malaysia, Indonesia and Myanmar, were also lagging behind the developed nations.
The surging Delta variant, combined with global vaccine inequality between developed and emerging market countries, and extremely low vaccination levels, resulted in the Vietnamese government imposing severe lockdowns, including closing factories for months. The importance of Vietnam's manufacturing sector to U.S. companies can be summed up in a letter from apparel industry leaders to President Biden, requesting vaccine donations and stating, "the health of our industry is directly dependent on the health of Vietnam's industry."
In the summer of 2021, floods in China and Europe also impacted global supply chains, damaging manufacturing facilities, machinery, warehouses, shipping and transportation hubs, etc., and causing delays in transporting raw materials. That further impacted multiple sectors, including automotive, durable goods, electronics and apparel.
Compounding the problem, deepwater seaports around the world continue to be unable to unload a record backlog of container ships largely because there are not enough personnel and commercial transportation vehicles to offload and transport cargo inland.
How to Protect Global Manufacturing Output and Supply Chains in the Future
In a fast-moving world, decision-makers in the public and private sectors need significant lead time, and this can be accomplished with predictive systems.
Even if we set aside the moral imperative of vaccine equity, there are vital health and economic national security considerations for the United States and other developed nations to increase vaccine donations to the world.
Many American companies, jobs and consumers depend on manufacturing and global supply chains in Southeast Asia and other emerging markets.
The health crisis and global economic repercussions from the Delta variant surge in Southeast Asia in 2021 could have been minimized. Multi-sector trend and probability analysis of critical manufacturing hub output and vaccination rate data in Southeast Asia and other emerging manufacturing hub nations would have not only shed light on the potential for disruptive outbreaks, but would also have alerted policymakers to the necessity of accelerating and increasing vaccine donations and distribution — before surges like the 2021 Delta variant in Vietnam took hold.
Multi-sector analysis can help companies anticipate lockdowns and their severity and duration, allowing decision-makers the time to prepare for potential disruptions. It can help them diversify and better manage manufacturing networks and supply chains. By anticipating declines in output in certain locations, companies can increase output in other locations to offset the shortfall.
Extreme climate events can be anticipated, and the fallout mitigated. Manufacturing hub locations, facility and equipment configurations and storm ratings in proximity to flood zones and low-lying areas are known; there is historical data on the amounts and rates of rainfall that cause flooding in these areas. Coupled with seasonal and specific weather event forecasts, companies can dynamically plan and adapt their global manufacturing and supply chain networks to reduce future losses.
Other factors that can potentially disrupt manufacturing output and global supply chains, including fluctuating trade relations between nations, can be predicted. These predictions are based on text and sentiment analysis of statements by leading candidates in elections, current government leaders and official statements from government offices. Anticipating these changes can give companies a head start in identifying new manufacturing locations in countries with more favorable trading policies and optimizing global supply chain routing. Rather than being reactive and sustaining severe losses, companies can get out in front of events.
To maximize technology investment, establish a network of designated individuals across departments, consisting of transfers and new hires, to prepare and coordinate contingency plans based on predictive analysis of disruptive events. New hires should include individuals with multi-disciplinary skill sets to establish a lingua franca to translate into action an integrated data picture across departments. Leaders must prioritize diversification and mobility of the global supply chain by improving supply chain visualization and implementing supply chain auto-transfer systems to sustain production during interruptions.
Used correctly, predictive systems can be foundational for informing policymakers and corporate leaders, and guiding policy development and corporate strategy. One day, we may even be able to circumvent the crises — both health and economic — that we experienced in the last two years.