Michael Flynn Should Flip on Trump in Russia Probe, Preet Bharara Says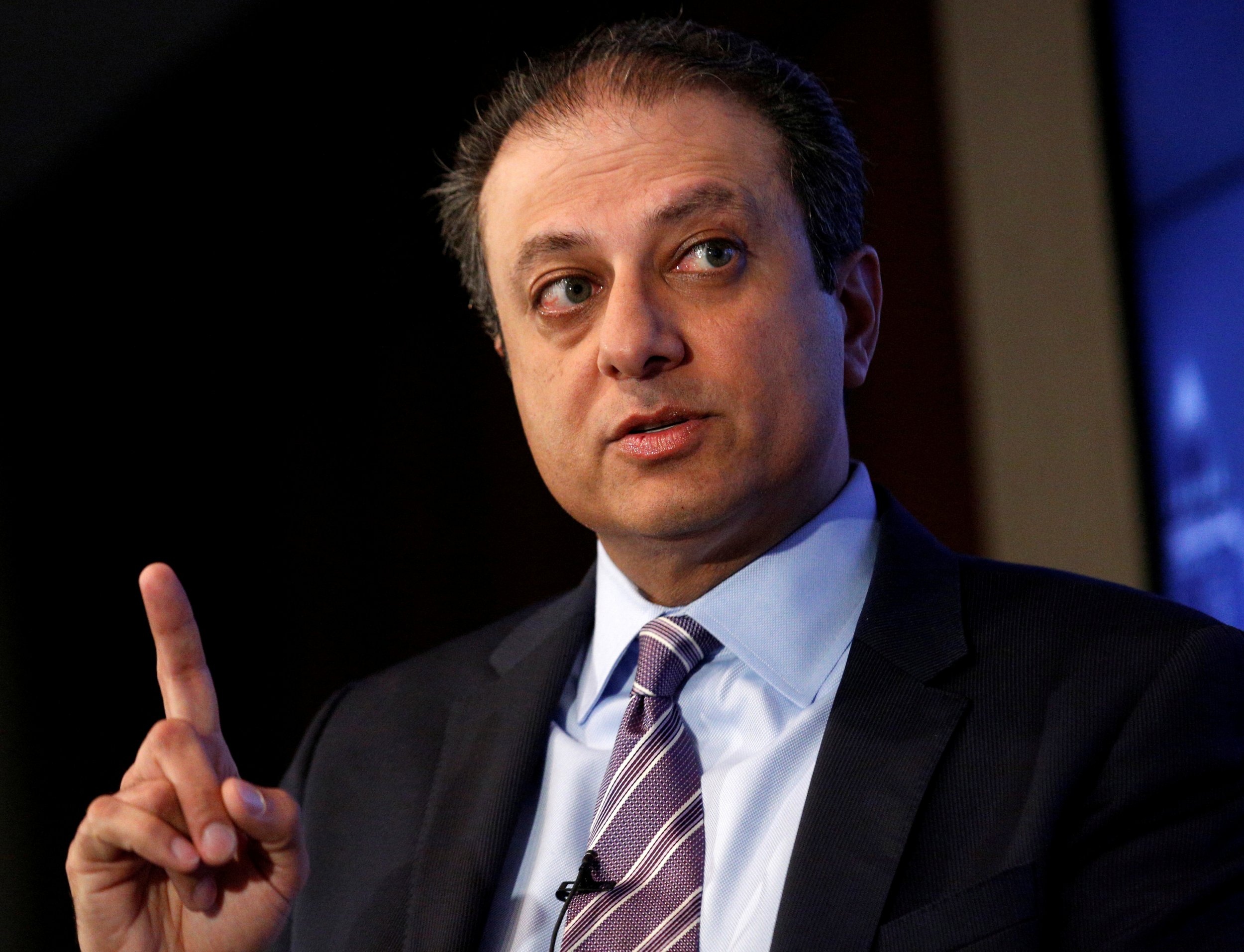 Preet Bharara to Michael Flynn: Time to cooperate with the feds.
"If you're dead to rights, flipping on others and cooperating with the prosecution is the only sane and rational move," tweeted Bharara, the former U.S. attorney for New York's southern district.
Bharara weighed in about President Donald Trump's former national security adviser following reports that Flynn's lawyers had broken an information-sharing relationship with Trump's amid a sprawling probe of Russian influence in the 2016 election.
The New York Times reported Thursday that the legal shift could signal "Flynn is cooperating with prosecutors or negotiating a deal."
Flynn resigned as one of Trump's top aides less than a month after the inauguration after copping to misleading Vice President Mike Pence about the extent of his dealings with Russian Ambassador Sergey Kislyak, including discussions about U.S. sanctions, during the 2016 campaign.
A retired Army general, Flynn remains a key figure in the investigation of Russian meddling being led by Special Counsel and former FBI Director Robert Mueller.
Bharara initially agreed to stay on during the Trump administration at the president-elect's suggestion, but then was ordered to resign. When he did not, he was fired.
Regarding Flynn, Bharara, now a podcaster, pundit and scholar in residence at NYU Law School, tweeted just after midnight Friday, "Prosecutors accept cooperation only if you can provide 'substantial assistance.' Higher up in the food chain. Stay tuned..."
Bharara didn't immediately respond to a request for further comment.