I got together with Yaw a few months after divorcing my first husband in 2015. At that time, I had known Yaw for a while as a friend, but it would never have occurred to me he was the future father of my children.
Then in August 2015, I went out for drinks with a few friends, including Yaw. It was the first night since my divorce where I felt ready to be out, single and looking. That night Yaw and I kissed, and just instantly clicked.
The moment we got together, I just knew he was "the one." Sometimes, you just know—I'd say that you just feel it with every fibre of your body. For our first official date, Yaw invited me to his nephew's wedding. Normally, this would seem like a crazy first date, but with him, it felt so natural.
My feelings for him weren't like those you might experience in your early 20s, when you innocently picture the future with the one you love before you've experienced any significant joy, or scars, from previous relationships. We were older by this point—I was 31 and Yaw was 39-years-old.
After a few days of dating, we were already talking about children and our future. But we weren't worried in any way about running out of time to have children together. We also thought that it would take months, or even years, before we "got lucky" and fell pregnant, so we left it to fate.
Then, three weeks into our relationship, I fell pregnant with twins.
I can still picture the moment I found out. I'd always imagined the moment of finding out I was pregnant to be like something from the movies—where people fall into each other's arms in tears of happiness. The real life experience wasn't quite as dramatic.
Even though we wanted children and had planned to have them, seeing two lines on the test was a huge shock, and naturally, it took us a while to get used to it. But for the next few months, our life was great.
Yaw proposed once, unofficially, on a ski gondola when we were in Slovakia visiting with my family in December 2015. Then he officially proposed again on New Year's Day in 2016. It actually happened a few minutes after midnight and not long after we got back from the ER at the Chelsea and Westminster Hospital in London—we'd had a scare with the pregnancy—so it was quite a night.
The beginning of the pregnancy was accompanied with a lot of worries and questions about the future. Where were we going to live? How were our lives going to change, and would we still have time for one other? It was towards the end of the pregnancy that I started to feel really excited.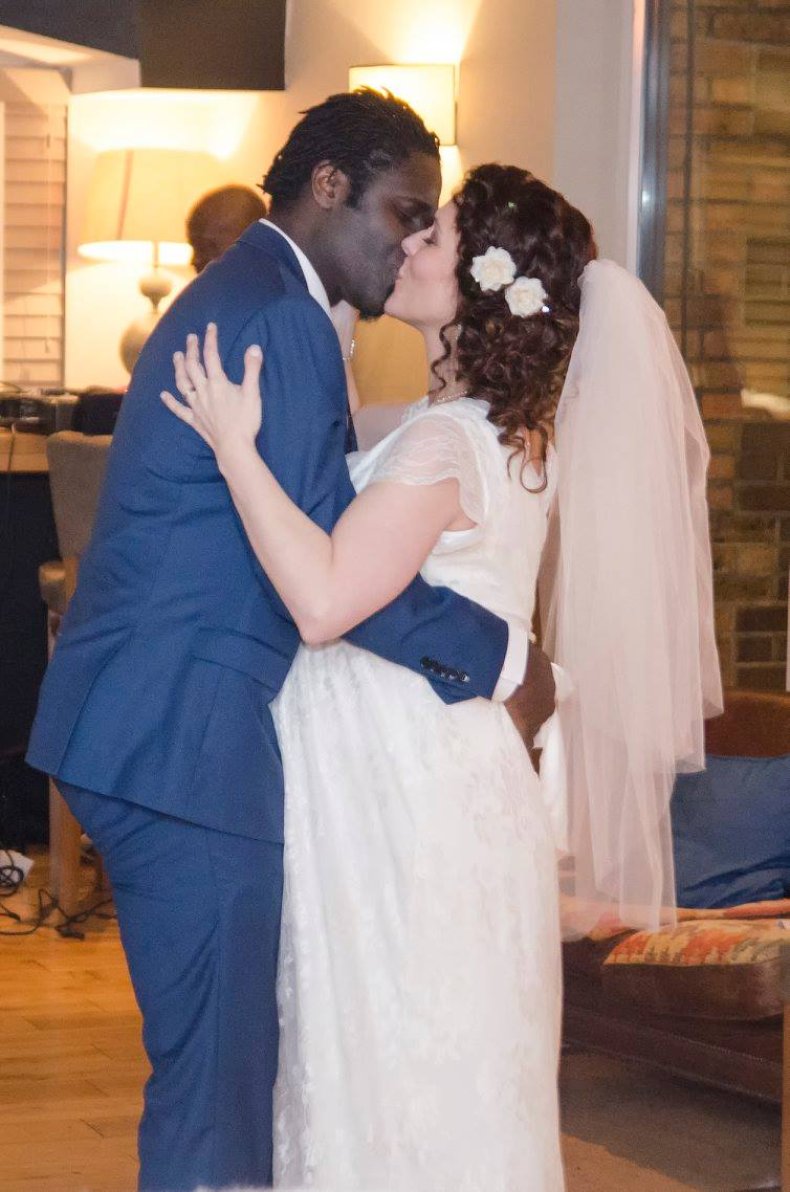 We got married when I was seven months pregnant and to my own surprise, I had the energy to stay awake until the end. It wasn't easy to organise everything within such a short period of time, but it was so worth it. Our wedding day was spectacular. Not in terms of the extravagance, but because of how I felt on the day and because of our amazing friends and family.
Our boys, Mason and Henry, were born at 34 weeks via emergency cesarean section at Barnet Hospital, Royal Free London in Hertfordshire, England. The boys were perfect, but small because of the early delivery, so they spent a week or so in the Special Care Baby Unit (SCBU) .
It was a slightly worrying time, but they built up their strength and were healthy overall, so it gave us a huge boost. I thought it was going to be the beginning of the best time of my life.
But the reality was that the first weeks of motherhood soon became the worst of my life, as I began to develop signs of postnatal depression. I wouldn't wish that experience on anyone. I felt lonely, sad, regretful, and empty. I felt like a feeding and changing machine and I cried almost constantly.
That was when I realized how incredibly important it is to have the right partner beside you, especially when you become parents. If it was not for Yaw, I don't know how my story would have ended.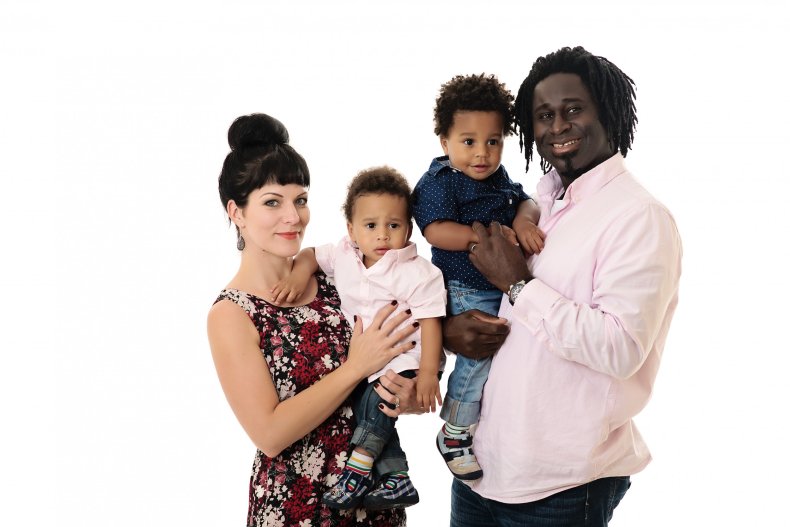 Whenever I felt overwhelmed as a new mom, Yaw always let me feel through my emotions and helped me to understand they were normal. It was a huge relief as it significantly minimized what I was feeling at the time—which was that I was a complete failure.
He helped take care of the babies at night and on the weekends, whenever he wasn't working, and I could tell him anything that was going through my head without the slightest worry of being judged or misunderstood. Whenever I felt down, he was there for me, ready to listen and offer me comfort. Thanks to Yaw, I was able to get through the most challenging months and find the courage to seek professional help. And thanks to that help, Yaw and my family and friends, I was able to pull through my postnatal depression.
Yaw has always been incredibly supportive, and still is. Even when I started my business as a blogger and later on as a coach to help other mothers reduce their stress, he believed in me like no one else. He is also the nicest person I've met, and thanks to him, I believe I am nicer myself.
We are a partnership, so naturally Yaw helps as much as he can with everything, from chores to looking after the boys. He is such a great father and role model to our amazing boys. We work well together as parents which gives our boys a wonderful example of unity for their future life.
We laugh together a lot too—sometimes even during arguments—which I think is very important in a relationship.
People have asked me what the "secret" is to my happy relationship. I think that humour and common values create a solid foundation for a wonderful relationship, and meeting in the right place at the right time.
Yaw and I also appreciate what we have and make the most of it, rather than focusing on flaws. Although things are not perfect—like any relationship—I could have not wished for a better person to have beside me in life, and through this unusual and surprising journey to parenthood together.
I am incredibly grateful and proud to be Yaw's wife. I know we still have a long journey ahead of us, but I know that whatever comes our way—we will deal with it together.
PhDr. Ivana Poku, lives in Hertfordshire, England and is a mom to twins, a blogger, the founder of mumsjourney.com, and motherhood coach. She set up mumsjourney after pulling through postnatal depression and has been helping moms worldwide to live joyful and stress-free lives ever since.
All views expressed in this article are the writer's own.