Having a heart attack while pregnant is increasing for American women, according to a new study.
Researchers from New York University School of Medicine studied heart attacks among pregnant women from 2002 to 2014. The study, published Wednesday in Mayo Clinic Proceedings, found a noticeable rise.
Researchers found in that 12-year span, acute myocardial infarctions, or heart attacks, among pregnant women rose 25 percent. Women aren't safe once they go into labor either—the study also considered heart attacks during labor and in the two months following delivery.
The researchers analyzed 49,829,753 hospital births and recorded 1,061 heart attacks occurred during labor and delivery. They also found 922 women were hospitalized for heart attacks while pregnant. However, the largest number of heart attacks came from women during the recovery period after birth—2,390 women experienced heart attacks. In 2002, the heart attack rate was 7.1 out of every 100,000 pregnancies. By 2014, the heart attack rate increased to 9.5 out of every 100,000 pregnancies.
"Our analysis, the largest review in a decade, serves as an important reminder of how stressful pregnancy can be on the female body and heart, causing a lot of physiological changes, and potentially unmasking risk factors that can lead to heart attack," Dr. Sripal Bangalore, the senior investigator on the study, said in a statement.
While the absolute number of heart attacks is low, the rising number is still a concern. Additionally, the death rate from heart attacks in pregnant or recently pregnant women remains at 4.5 percent. Doctors are using more treatments to help avoid this, such as blood thinners and drug-coated stents.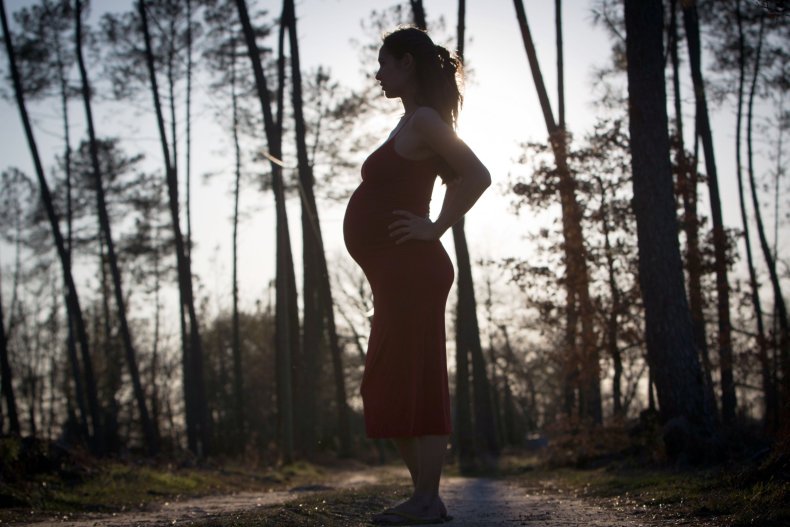 Researchers also studied if the 25 percent rise in heart attacks among pregnant women is a result of older pregnant women. The study found that compared to a pregnant woman in her 20s, a pregnant woman between the ages of 35 and 39 is five times more likely to have a heart attack. For women in their 40s, they are 10 times more likely to experience a heart attack during pregnancy than women in their 20s.
The researchers say additional research is needed in order to find a solution to these rising heart attack rates. "Our findings highlight the importance to women considering pregnancy to know their risk factors for heart disease beforehand," Dr. Nathaniel Smilowitz, assistant professor at NYU School of Medicine and first author on the paper, said in a statement. "These patients should work out a plan with their physicians to monitor and control risk factors during pregnancy so that they can minimize their risk."