Pregnant Amy Schumer Defends '90 Day Fiancé' Star Debbie Johnson for Wearing 'Jeans' to Larissa and Colt's Wedding: 'Don't Listen to These Haters!'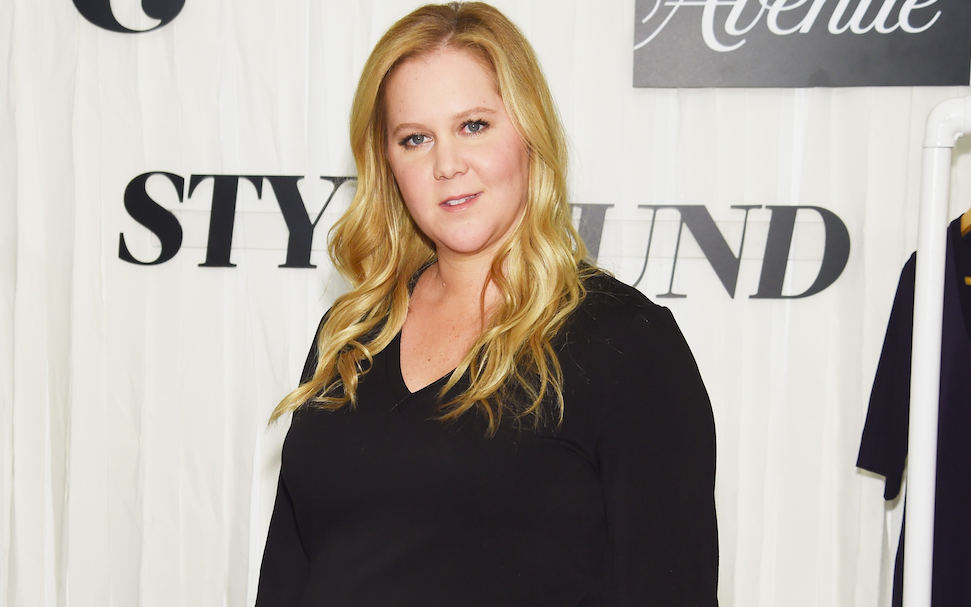 Amy Schumer is a fan of 90 Day Fiancé. The pregnant comedian on Monday defended Debbie Johnson, the mother of Colt Johnson, after some netizens criticized her look when Colt married wife Larissa Lima.
"You looked perfect. Don't listen to these haters, Deb!" Schumer, who has been struggling with morning sickness, wrote. "Thank you, Amy," Debbie Johnson responded. "Have a safe and Happy New Year to you and your family. Get lots of rest."
Some fans criticized Debbie Johnson for apparently wearing jeans to Colt and Larissa's Las Vegas wedding. "It was pointed out to me how tacky I was to wear jeans. I'm sorry who exactly was wearing jeans? It was also pointed out that a wore an old pink blouse, true it has been worn once or twice. I picked it because it match Colts tie. If some people think that is awful, I don't care," she wrote. "I was at my son's wedding."
Debbie and Colt Johnson walked down the aisle together. "I was there to support his decision to Marry the woman he loves," she added.
She also took a few digs at the other mothers on 90 Day Fiancé, saying out of the other couples who got married on the finale, Kalani's mother was the only other one who showed up to a wedding.
"So you can say what you will, any parent that doesn't care enough to show up tells me a lot. I'm sorry for there children," Debbie Johnson wrote. "So hate me if you must. I did and wore the right thing. Happy New Year. Be safe and be kind."
Even though Colt and Larissa have had a tumultuous relationship, they remain married. After their wedding aired on TV, Colt took to Instagram to share his love for his wife—despite the cheating accusations.
"Til death do us part," he captioned a photo from his wedding. "I love my beautiful wife, nothing matters anymore."
The reunion special of Season 6 of 90 Day Fiancé is slated to air at 8 p.m. ET on TLC.