Pregnant Daughter of Former New York Giant Brandon Short Found Shot and Killed
The pregnant daughter of former NFL player Brandon Short was found shot and killed by Pennsylvania police on Monday.
Karli Short was found by first responders after a report that there was a woman injured in the 300 block of 25th Street in McKeesport shortly after 10:30 a.m., according to police.
Authorities said Short had an apparent gunshot wound to the head and was pronounced dead at the scene. No suspects have been identified at this time.
The 26-year-old was reportedly pregnant with her first child at the time of the shooting.
In a Monday statement posted to his Facebook page, her father and former New York Giant wrote, "My heart is broken. I've lost the light of my life, my oldest daughter Karli passed away this morning in a senseless act of gun violence."
"The love she had was so pure and true. The world lost a beautiful soul. Thank you to everyone who has reached out and please keep our family in your prayers as we struggle through this difficult time," he added.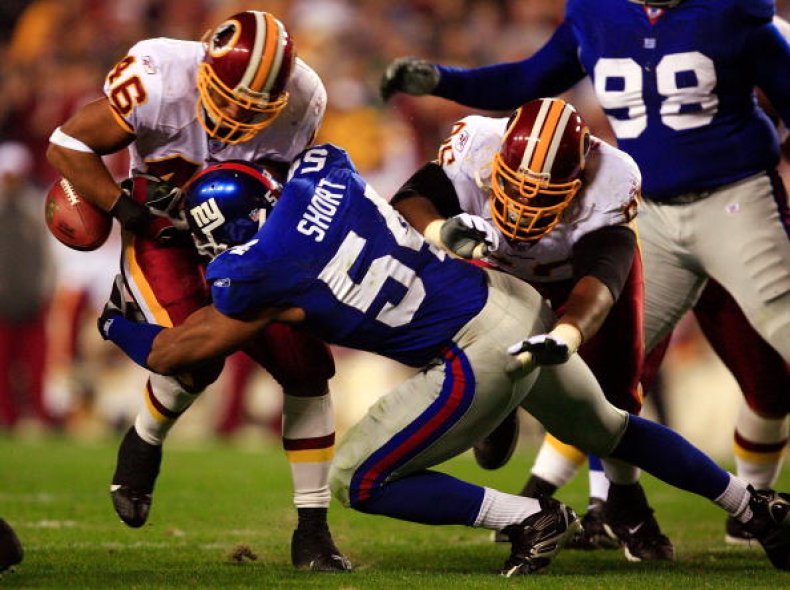 Brandon Short currently lives in London and is on the board of trustees at Penn State, where he used to be a linebacker for the football team. He played in the NFL for seven seasons and was a member of the Giants team that played in the Super Bowl XXXV. He also played for the Carolina Panthers for two seasons.
During his time playing college football, Short was named 1998 Citrus Bowl MVP and earned All-American honors.
According to Karli Short's Facebook page, she was a graduate of McKeesport Area High School and worked at the University of Pittsburgh Medical Center at the time of her death.
No additional details regarding the shooting have been released and county homicide detectives are continuing to investigate the incident.
Anyone with information is asked to call the Allegheny County Police tip line at 833-255-8477.
County police are also asking for anyone with information about another shooting that occurred on Saturday to come forward.
A Catholic high school student was killed and another teenager was injured after a gunman opened fire at the Haunted Hills Hayride, a popular Halloween attraction near Pittsburgh on Saturday night.
Lt. Venerando Costa of the Allegheny County Police Department said at a news conference that two 15-year-old boys were shot and taken to an area hospital, where one was pronounced dead and the other was initially in critical condition.
The suspected gunman remains at large as of Monday.