Transgender Man Loses Court Battle to Be Recognized As His Biological Child's Father
A transgender man's request to be listed as his biological child's father has been rejected by a British court.
Freddy McConnell, who was assigned female at birth, began transitioning in 2013, according to The Guardian, where he works as a multimedia journalist. After deciding to have a child McConnell temporarily stopped his testosterone regimen in 2016, allowing him to conceive.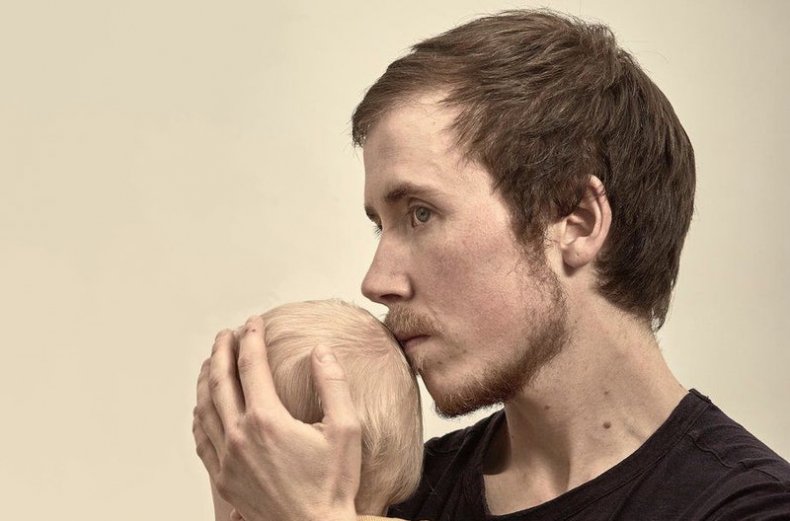 Using donor sperm, he became pregnant in 2017 and gave birth the following year. His 2019 documentary Seahorse: The Dad Who Gave Birth chronicles his journey of pregnancy as a trans man.
When McConnell went to obtain his child's birth certificate, he asked to be listed on the form as its father, in keeping with his authentic gender identity. His request was denied, though, leading McConnell to request a judicial review, which went to the country's highest family court.
In his ruling on Wednesday, Sir Andrew McFarlane, president of the High Court's family division, supported the registrar's decision to list McConnell as the baby's mother.
"Being a 'mother' or a 'father' with respect to the conception, pregnancy and birth of a child is not necessarily gender specific," McFarlane said. "There is a material difference between a person's gender and their status as a parent."
"Being a 'mother', whilst hitherto always associated with being female, is the status afforded to a person who undergoes the physical and biological process of carrying a pregnancy and giving birth," he added.
McFarlane acknowledged that it was "medically and legally" possible for an individual recognized under the law as male to become pregnant and give birth, but insisted that "whilst that person's gender is 'male', their parental status, which derives from their biological role in giving birth, is that of 'mother.'"
The ruling represents the first legal definition of a mother in English common law.
McFarlane did, however, recognize there was a pressing need "to address square-on the question of the status of a trans male who has become pregnant and given birth to a child."
McConnell who says he may appeal the decision, told The Guardian the ruling had "serious implications" for all kinds of non-traditional families.
"...I am really worried about what this means not just for me but other trans people who are parents or who want to become parents," he said. "It upholds the view that only the most traditional forms of family are properly recognized or treated equally. It's just not fair."