Pregnant Kehlani Instagrams Video of Baby Bump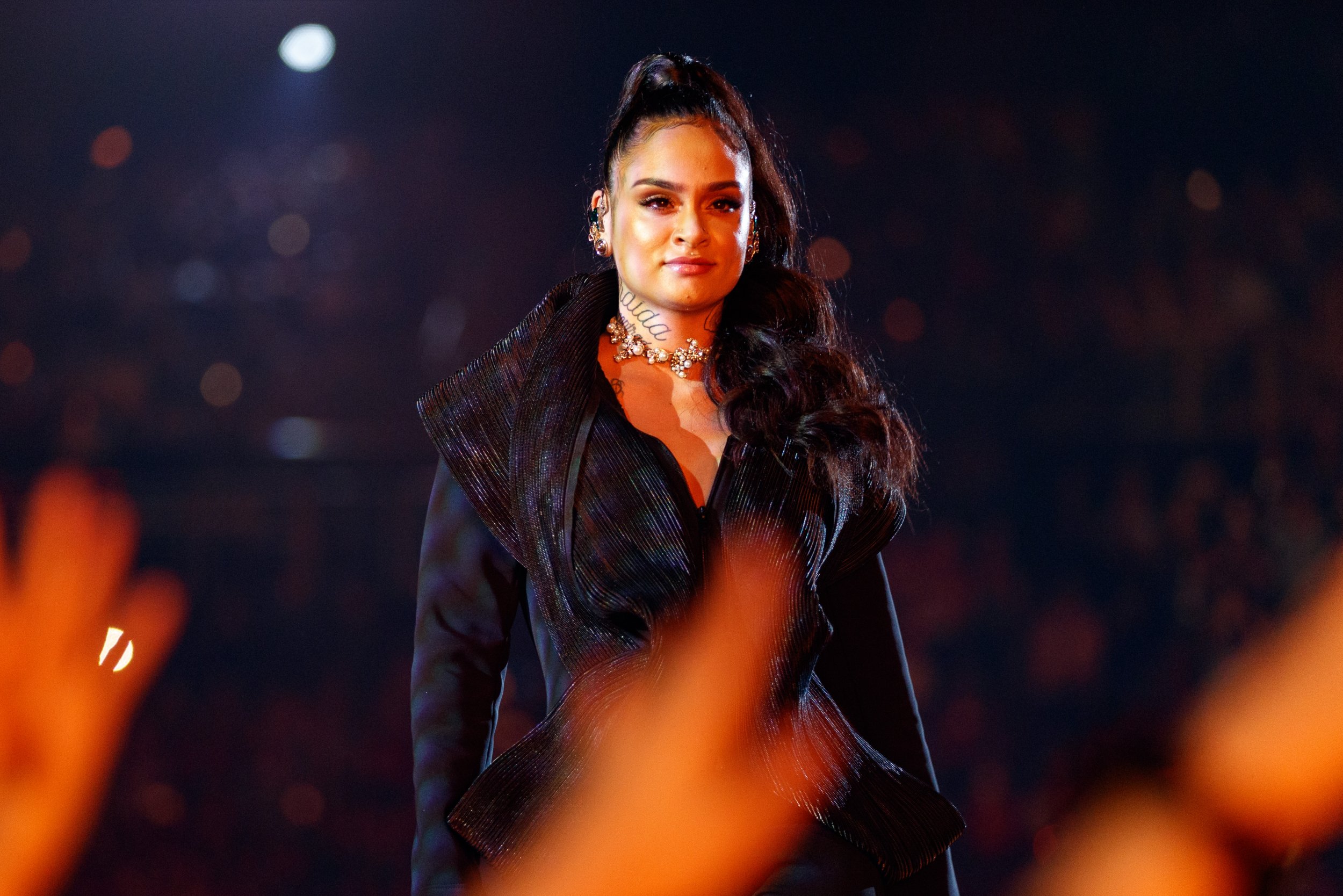 After Kehlani shook the internet upon revealing she was four months pregnant Friday, she's continued to document her pregnancy by showing off her growing baby bump in a new video Monday.
The 23-year-old "Escape" songstress, born Kehlani Ashley Parrish, first displayed her baby bump on Friday via a big Instagram reveal. Kehlani returned to the photo-sharing platform to share a video Monday via her Instagram Story, where she was holding a baby boy above her blooming belly. She captioned the video, "He's waiting for his best friend."
In confirming her pregnancy Friday, Kehlani said this stage in her life "was the HARDEST to hide" from fans since she's "been very open" with them about all facets of her life. She then gave her followers, sitting at 6.6 million to date, an extensive explanation of her excitement with beginning her journey into motherhood.
"If you know me, you know I've dreamt about motherhood since I was very young. When asked what my goals are, it's always the idea of a big healthy happy family [and] whatever comes along is a plus," Kehlani wrote. "I am so honored to be given this gift by spirit, creator, and an amazing partner whom I trust with my body and life. I knew sharing something so personal and precious could bring stress into my world but there isn't a word anyone would say my way that could take away from this."
The "In My Feelings" singer then shared a message for her "dearest little girl" as well, writing: "I am so proud to be your mommy. I am so proud to have received you. I cannot wait to meet you, I know you will be 50,000 times more special than I can even imagine at this moment."
Kehlani didn't disclose the identity of her daughter's father at the time of her initial announcement. During an appearance on Nicki Minaj's Queen Radio, she shared with the "Chun-Li" rapper how her child's dad is her guitarist, Javie Young-White. The two, who intend to co-parent the baby, purposefully aimed to start a family together.
"It was planned so we had a short timeframe of having to actually have sex every day. And we were excited that it didn't start feeling like a chore," Kehlani said on Queen Radio. "When I found out that I can get a break from touring because I've been primarily a touring artist, that's when I planned for it for this time. It was studio and pregnancy. That's been the most inspired I've ever been."
Young-White's brother is stand-up comedian Jaboukie Young-White, a man who currently appears as a correspondent on The Daily Show with Trevor Noah. Prior to revealing the identity of her child's father, she commented "Hey Dad" on one of his Instagram pictures. On Queen Radio, Kehlani said, "He really understands my queerness and my fluidity, and I really understand his."