Pregnant Nurse Dies From Coronavirus, But Emergency C-Section Saves Her Baby Girl
On April 5, Mary Agyeiwaa Agyapong, a pregnant 28-year-old nurse at England's Luton and Dunstable Hospital, tested positive for coronavirus. Two days later, she was admitted to the same hospital as her symptoms worsened.
Concerned for the life of her unborn child, Agyapong consented to an emergency cesarean section. Her newborn daughter survived the procedure, but her mother perished shortly after on April 12. The daughter was also named Mary.
Though it's unclear whether the newborn also has coronavirus, she is reportedly being cared for while Agyapong's surviving widower continues to self-isolate. Meanwhile, a GoFundMe account set up for Agyapong's newborn and husband has already raised £26,040 ($35,600) of its original goal of £2,000 ($2,500).
Now Agyapong's co-workers and family members are grieving her loss.
"Mary worked here for five years and was a highly valued and loved member of our team, a fantastic nurse and a great example of what we stand for," wrote David Carter, the chief executive of U.K.'s National Health Service (NHS).
"Our thoughts and deepest condolences are with Mary's family and friends at this sad time," he continued.
"Mary was a blessing to everyone she came across," wrote Rhoda Asiedu, the lead organizer of the GoFundMe campaign. "Her love, care and sincerity will be irreplaceable. It is humane for us to take care of [her widower and newborn] in every way we can during this heavy and trying time."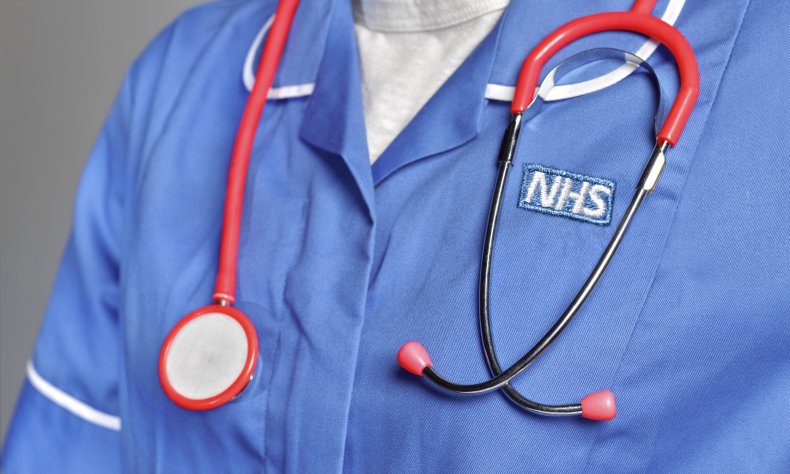 The U.K. publication Metro reports Agyapong was the first of the hospital's staff members to die from coronavirus and that she had no known underlying health conditions that would've made her particularly susceptible to the respiratory illness. She was not working a shift at the time of her hospitalization.
The publication also states that hospital workers have suffered from a shortage of personal protective equipment (PPE) for minimizing their exposure to the virus. At least 45 NHS workers are thought to have died from coronavirus with the majority coming from ethnic minority backgrounds.
Newsweek has reached out to England's Luton and Dunstable Hospital for comment. "There have not been significant shortage of PPE at the hospital," the hospital said in a statement. "However, the national guidance about when and how to use certain PPE has changed and that has often caused confusion."
The Guardian reports that medical professionals in the U.K. have also suffered from a lack of PPE, including the apron, gloves, surgical mask and eye protection recommended for handling COVID-19 patients.
While the Royal College of Surgeons has told its members it will support any healthcare workers who choose not to work due to a lack of PPE, many workers don't feel like they have a choice. Some have reportedly been "bullied and shamed" into working without PPE and others have crafted their own makeshift PPE out of garbage bags and snorkeling goggles.
Thus far, the U.K. has had 98,476 confirmed cases of coronavirus and 12,868 deaths.