A teenager has been charged with shooting and killing a pregnant 17-year-old and her unborn baby while he was "playing" with a gun, police say.
Suspect Chad Blackard was arrested after victim Karrington Smith, also 17, was shot as the pair traveled in a car together just after 6 p.m. on Saturday.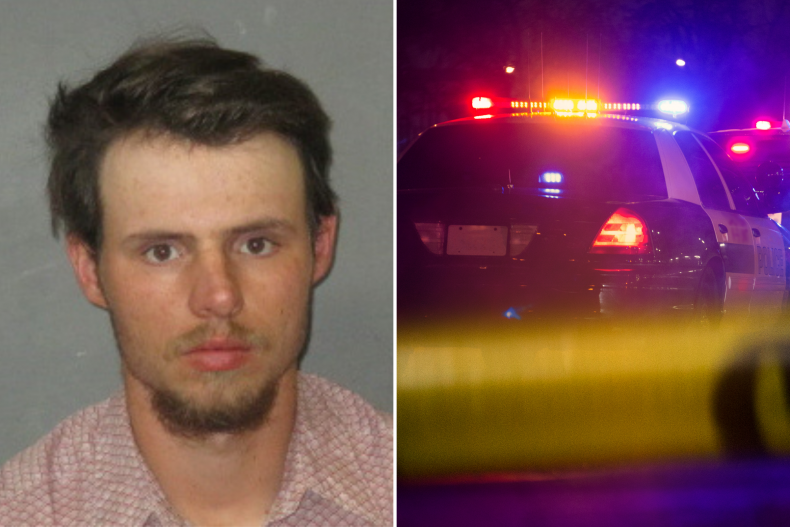 Deputies were called to the scene at the 6100 block of Siegen Lane in Baton Rouge, Louisiana, and Blackard reportedly told police he was "playing with his gun" when it was accidentally discharged.
The victim, who was 25 weeks pregnant, was rushed to the local hospital, but she and her child later died.
Blackard was sitting behind the victim when he fired a single round from his semi-automatic handgun, hitting Smith in her back, according to Casey Hicks, the spokeswoman for East Baton Rouge Sherriff's Office (EBRSO).
According to a police document seen by Newsweek: "Detectives were informed that the accused was 'playing with the handgun' when he discharged it striking the victim in the back. Homicide Detectives where advised that the accused continued to eject the magazine and brag about how his gun outperforms the gun owned by one of the other occupants... [He had] removed his handgun and holster from his side and hung it on the rear front right passenger seat. The accused further advised he attempted to reposition his gun went it 'went off.'"
The driver of the car pulled over into a nearby parking lot to call for help, police say.
Blackard was booked into the East Baton Rouge Parish Prison on several charges, including negligent homicide, third degree feticide, and the illegal use of weapons.
So far this year, 114 people have been shot dead in Louisiana, according to the Gun Violence Archive. Of those shootings, 40 were unintentional, although most did not result in fatalities.
Elsewhere on Saturday, a 3-year-old boy accidentally shot and killed his mother while sitting in a car in Illinois, according to police.
The shooting happened after the boy got hold of a gun as the family sat in a supermarket parking lot in suburban Dolton, WGN-TV reported.
Last month, a drive-by shooting left two people dead and another two injured near the Mall of Louisiana on the afternoon of Friday, February 25.
A spokesman with the Baton Rouge Police Department told WAFB that Donte Dorsey, 18 and Clifton Lindsey, 19 were killed on Bluebonnet Blvd in a "highly planned" and "targeted" shooting.
The shooter reportedly pulled up next to their car and opened fire, before jumping into a separate getaway vehicle.
Mayor-President Sharon Weston Broome of East Baton Rouge Parish said in a statement: "Today, we have seen yet another troubling episode of gun violence shake the core of our community with a shooting... These acts of violence will not be tolerated."
She added: "We must work together to identify those committing criminal activity and instill accountability, to create a safer community for everyone. Baton Rouge residents deserve to live in a community of peace. I am confident as we band together, we as a community can overcome these challenges for a better future."