A 23-year-old who was expecting her first baby has spoken of her shock when she discovered her fetus was in fact a cancerous tumor.
Grace Baker-Padden from County Durham in northeast England told U.K newspaper The Mirror she was taking birth control, so was surprised when she fell pregnant. But four tests at the doctor confirmed she was pregnant, and Baker-Padden and her boyfriend Joe Cowling decided to go ahead with the pregnancy. They were "so happy and excited," Baker-Padden said.
The expectant mother noticed her stomach had started to swell a little. She also started vomiting daily, believing she had morning sickness,
But when Baker-Padden started spotting blood, she worried she was miscarrying and alerted her doctor.
The trainee conveyancing solicitor went for a 12-week scan at a hospital, and realized the image "didn't look right."
Cowling, a 28-year-old recruitment consultant, told The Mirror: "There was no baby shape—it looked like a bunch of grapes. The midwife said it looked like a 'molar pregnancy,' and went to find a doctor.
"We googled and saw it sometimes meant cancer. We began to panic."
Tests confirmed Baker-Padden had a type of gestational trophoblastic disease called a molar pregnancy. Gestational trophoblastic disease is where abnormal cells grow from the tissue that forms in the womb during pregnancy. A molar pregnancy happens when the sperm fails to fertilize an egg, instead creating abnormal cells inside the womb. The condition is very rare according to Cancer Research UK, but almost all forms of gestational trophoblastic disease are curable.
The tumor had triggered pregnancy-like signs and symptoms by causing Baker-Padden's hormones to spike, as well as sickness and the bump.
"It was such a shock," said Baker-Padden, recalling her diagnosis. "From planning this exciting new future as a family to suddenly no baby and my health at risk was awful."
She said: "I just wanted the horrible mass out of me immediately."
Their dreams of parenthood dashed, Baker-Padden and Cowling were "both really upset," she said.
Surgeons removed the tumor, and tests revealed it was cancerous. Baker-Padden decided to undergo chemotherapy for six months, which left her "weak and exhausted."
She is now in remission, but doctors say there is a 15 percent chance the cancer could return.
The couple hope to have a baby "one day," when Baker-Padden's hormones return to normal.
As his partner recovers, Cowling is running a half marathon to raise money for the Teenage Cancer Trust which helped Baker-Padden and provides support for patients aged 13 to 24.
He wrote on his JustGiving fundraising page: "Over the past year I have seen her show real strength as she received rounds of chemotherapy to fight the disease, I am so proud of her.
Cowling added: "It really puts everything in perspective and I hope to raise as much money as possible to do what little I can to help such a brilliant cause."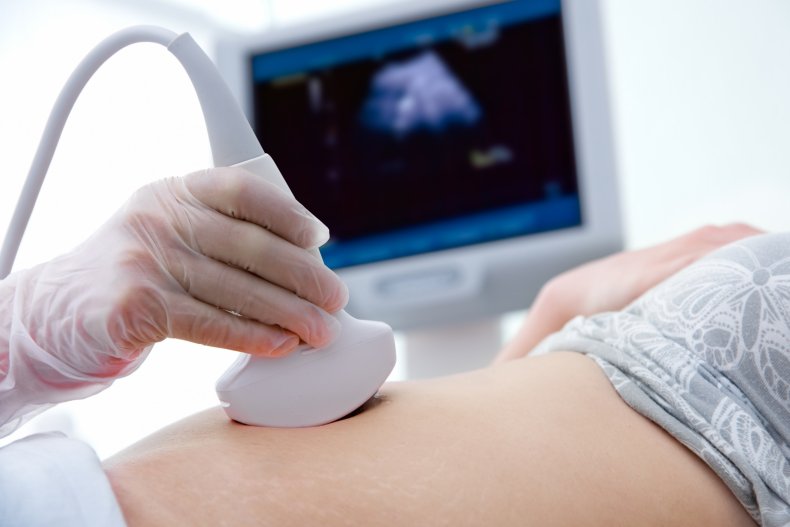 About the writer
Kashmira Gander is Deputy Science Editor at Newsweek. Her interests include health, gender, LGBTQIA+ issues, human rights, subcultures, music, and lifestyle. Her work has also been published in the The Independent, The Independent on Sunday, The i Newspaper, the London Evening Standard and International Business Times UK.