Pregnant Woman Cancels Baby Shower After Family Ridicules Her Unborn Son's Name: 'He Won't be Allowed to Have a Nickname'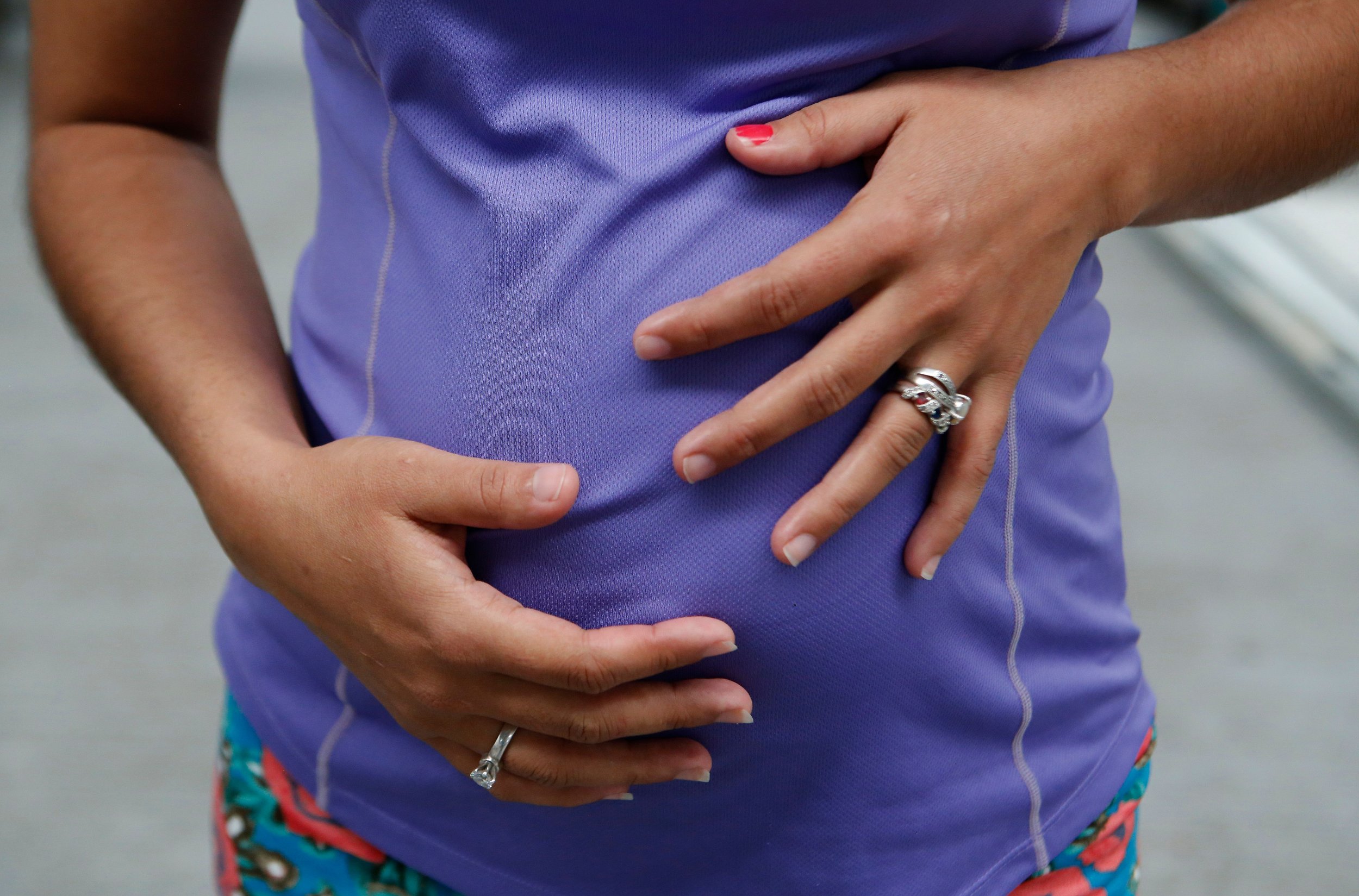 A pregnant woman called off her baby shower after her family ridiculed the name she had bestowed on her unborn son: Squire Sebastian Senator.
In a Facebook post, which later went viral after being shared on Reddit, the woman — who has not been named — explained her decision to cancel her baby shower, blaming her "fake ass family."
"I have a really important announcement to make. It brings me pain to have to tell you this, but I am cancelling the event," she wrote. "Why am I doing this?" Because ya'll have been talking s*** about my unborn baby. AN UNBORN CHILD."
"How can you judge an unborn child?? What is wrong with you?"
The woman goes on to accuse her friends and family of treating her "like total s***" after they questioned her strange name choice.
"They've spread rumors and lies about my child. No, I am not crazy. No, I am not mentally unstable. No, I was not drunk when I named my child," she continued. "His name is Squire Sebastian Senator."
The woman then declares that the chosen name will only be her son's "first name and "he will not be allowed to have a nickname" before explaining the reason.
"We come from a long lasting family of both squires and senators. If you look back in our family tree, the survival of this clan is literally rooted in squiredom. We are all related to senators too," she said. "This name conveys power. It conveys wealth. It conveys success."
"My baby's name WILL be a revolution," the woman continued, before claiming the naming will ensure her son is "extraordinary."
The post on Reddit has gathered over 36,000 likes and 3,000 comments, with most users mocking the woman for the name choice and her rant.
"To play devil's mediator here, I think Senator would have been the most normal insane name. Squire is too weird for a name, and Sebastian is too "basic" and "boring." Senator would have been perfect for what she's looking for," one user wrote.
Another added: "This could be the first ever child to run away from home before he's born."
Several users also pointed out that it was more likely that people were making fun of her "poor naming choices" rather than of her baby itself.
The woman's story comes just weeks after a Southwest Airlines agent was accused of mocking a 5-year-old girl's name on social media.
Traci Redford, the mother of Abcde Redford, pronounced "Ab-city," claimed employees at the gate started laughing at her daughter and posted a picture of her boarding pass to social media upon discovering her name.
"The gate agent started laughing, pointing at me and my daughter, talking to other employees. So I turned around and said, 'Hey if I can hear you, my daughter can hear you, so I'd appreciate if you'd just stop,'" she said, ABC-7 reported.
In a statement, Southwest Airlines apologized for the incident and confirmed they have "followed up" with the employee.
"We extend our sincere apology to the family. We take great pride in extending our Southwest Hospitality to all of our Customers, which includes living by the Golden Rule and treating every individual with respect, in person or online," they wrote. "The post is not indicative of the care, respect, and civility we expect from all of our Employees. We have followed up with the Employee involved, and while we do not disclose personnel actions publicly, we are using this as an opportunity to reinforce our policies and emphasize our expectations for all Employees."