Pregnant Woman Dies of Coronavirus Days After Surprise Baby Shower
Co-workers threw pregnant Portuguese teacher Camila Graciano a baby shower days before she died from COVID-19.
Camila Graciano from Brazil had been careful throughout the pandemic, and stayed inside where possible, as she was pregnant and in an at-risk group. However, friends decided to throw her a surprise baby shower in anticipation of her impending arrival. Three days after the party, the mom-to-be was in hospital fighting for her life.
One of Graciano's co-workers at the baby shower had the virus but was symptomless. Graciano's brother Daniel Helio Ambrosio told Globo news that a friend at the party had notified everyone when she got sick, shortly after the event. "Unfortunately, my sister was one of those infected," said Ambrosio.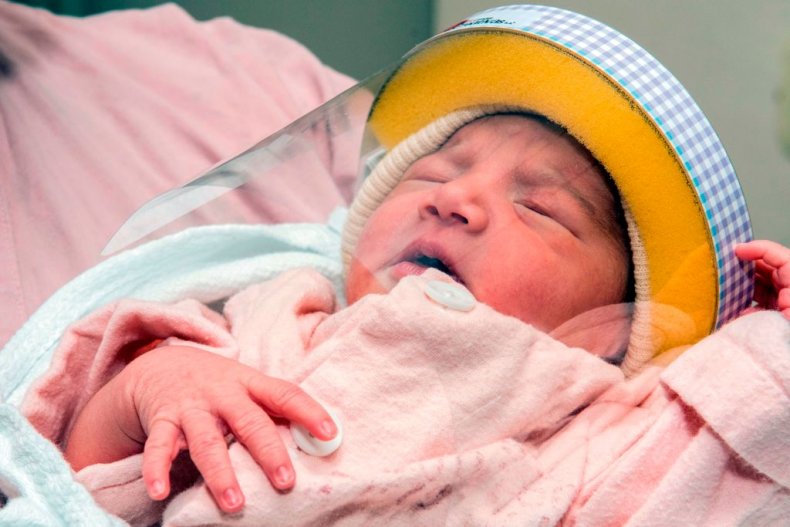 When Graciano became unwell, she was taken to hospital, but many of the intensive care beds in the state of Goias were occupied.
"They were thinking about taking her to [the cities of] Goiania or Brasilia. Thanks be to God we have many friends who we mobilized in order to get an ICU bed for Camila, and finally we got one in the Santa Casa [hospital]," said Ambrosio.
The eight months pregnant teacher was admitted to a specialist COVID-19 maternity ward on August 19, where she was given an emergency cesarean delivery. The baby is stable in the Neonatal ICU in an incubator and is being carefully monitored by medical staff. "Thank God my niece is showing good signs, she's breathing alone," said Ambrosio.
Graciano was recovering well after the delivery, "right after giving birth, she showed some major improvement," said Ambrosio. "Even the doctors said: 'Look, have faith, because her lungs are improving, her heart rate is improving, her blood pressure is improving ..." But after a week in the unit, the teacher's death was confirmed on August 22.
Tributes to the family have poured in on Facebook, "How much sadness is this disease bringing to people, my God," one Facebook user wrote.
"Still can't believe that you were so young, a person with a huge heart. Even after so many years, you never forgot your students. Too bad. But I'm sure God will be with open arms to receive you," said another person on social media.
An official statement from the Santa Casa hospital explained that Graciano had a history of hypertension, diabetes and obesity. After contracting coronavirus she had chest pain and respiratory distress for roughly eight days.
Newsweek has contacted the Santa Casa hospital for further comment.
Correction 8/31/20: The headline of this article has been corrected. It originally stated that Camila Graciano died three days after the surprise baby shower. She was hospitalized three days after contact with an infected person at the party.