Pregnant Woman Shot by Daughter, 3, After Finding Gun in Car
A pregnant mother of two is in critical condition after she was shot by her 3-year-old daughter, who picked up her father's gun inside her car.
The mother, 21-year-old Shaneque Thomas, was parked outside a Plato's Closet thrift store in Merrillville, Indiana when she was shot from behind by her young daughter.
Police said the father, Menzo Brazier, left the legal but loaded 9mm handgun between the console and the front passenger seat after he left the vehicle to go inside the store, reported WMAQ-TV.
The child is then said to have climbed over from the backseat and reached to pick up the gun before accidentally firing, hitting her mother though the upper right part of her torso.
Witnesses described seeing the 21-year falling over in the parking lot after getting out of the car.
"There was just blood pouring out of her, we had no idea where it was coming from, what caused it. All she was saying was 'help, help,'" Rebecca Todd told WFLD-TV.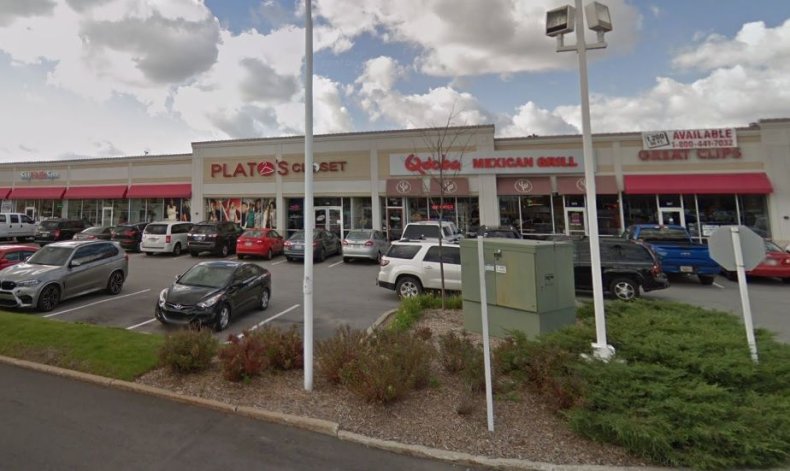 Thomas was airlifted to hospital where she currently in a critical but stable condition. Brazier, 21, is currently being held on child endangerment charges. He also had a warrant out against him for separate for traffic violations.
Officers condemned Brazier's actions, saying the accident should never have occurred.
"Where [the gun] was placed was an unsecure location, it should never have happened. He should have locked it in the truck, it should have been unloaded," Merrillville Police Chief Joe Petruch said during a press conference. "When you're playing with guns in front of children, they pick up how to load a gun, how to fire a gun.
"They think it's a toy, and I'm sure that's what this 3-year-old picked up," Petruch added. "This doesn't happen overnight."
The 3-year-old girl and her 1-year-old brother, who was also inside the vehicle at the time, have since been taken in by child protective services.
Police said the Michigan City-based couple came to Merrillville to visit Planned Parenthood as Thomas was four to six weeks pregnant.