Premier League Stars Under Fire for Posing With Turkey's President Recep Erdogan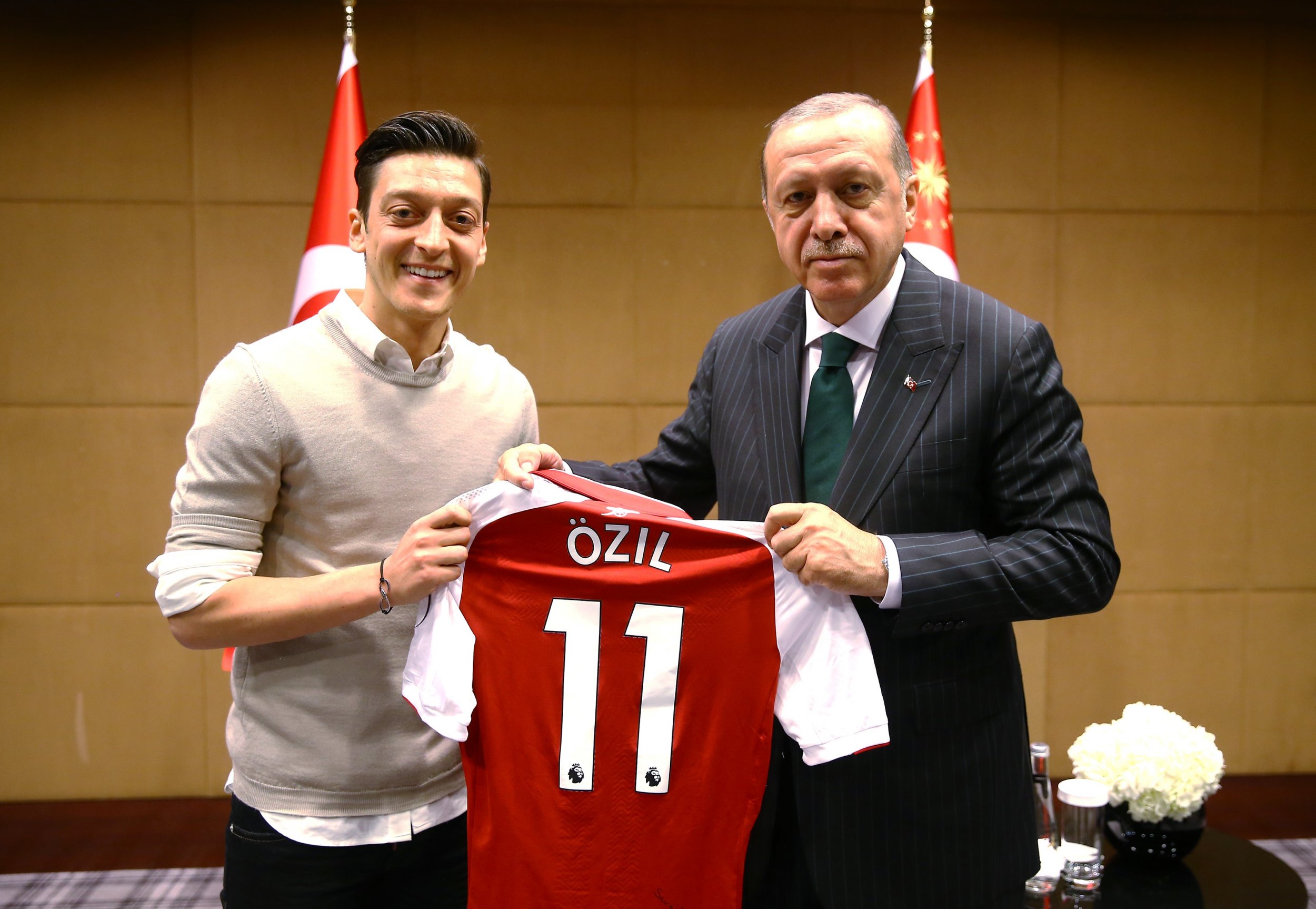 Premier League stars Mesut Ozil and Ilkay Gundogan have been strongly criticized by the German soccer federation (DFB) for posing with Turkish President Recep Tayyip Erdogan.
The duo, who play for Arsenal and Manchester City respectively, were both born in the German city of Gelsenkirchen and chose to represent their country of birth even though they both are of Turkish descent.
The two midfielders met Erdogan in London on Sunday, when the Turkish president was in the country for a state visit. Everton striker and Turkey international Cenk Tosun also attended the event.
However, the DFB was far from impressed with their decision to pose for pictures with Erdogan, whose presidency has repeatedly come under scrutiny for alleged violations of human rights.
"The DFB of course respects the special situation for our players with migrant backgrounds, but football and the DFB stands for values that Mr Erdogan does not sufficiently respect," said DFB chief Reinhard Grindel .
"Therefore, it is not a good thing that our internationals have let themselves be exploited for his election campaign stunt. It certainly hasn't helped the DFB's integration efforts."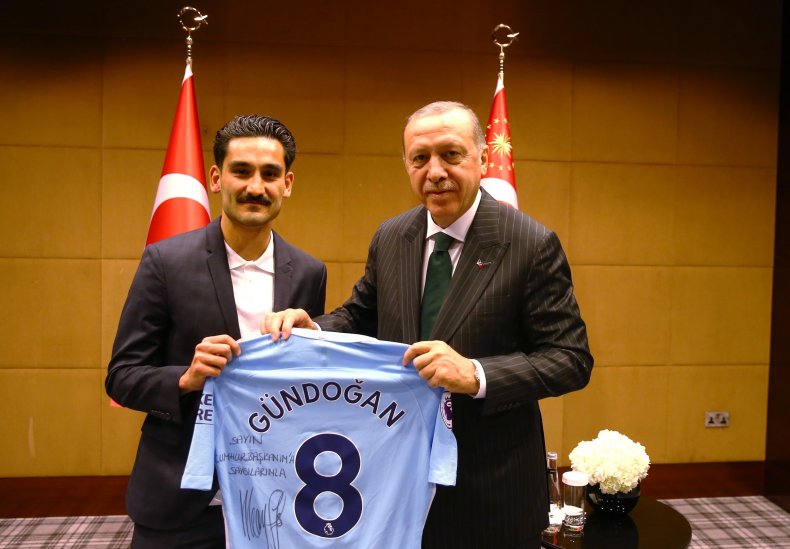 Oliver Biehroff, Germany's team coordinator, added the DFB will discuss the issue with Gundogan and Ozil, although he suggested neither was aware of the symbolism of the pictures.
"I still have absolutely no doubts about Mesut and Ilkay's commitment to playing for the Germany national team and how much they identify with our values," he explained.
"They were unaware of the symbolism of these pictures, but we cannot endorse it, and we will discuss the matter with the players."
On Tuesday, both Ozil and Gundogan were named in Germany's preliminary 27-man squad for next month's World Cup by coach Joachim Low, while Mario Gotze was left out.
The Borussia Dortmund midfielder scored the winner four years ago as Germany defeated Argentina in extra time to claim its fourth title but has struggled with injuries over the last couple of years.
Meanwhile Low, who had been rumored to be on Arsenal's list of potential successors for Arsene Wenger, signed a two-year extension which will keep in charge of the national team through to the 2022 World Cup.
"The planning horizon over four years is ideal, I'd like to think, especially because there might be some changes in the squad after the 2018 World Cup," Low said upon unveiling his preliminary squad, as reported by ESPN.