What the Premier League Teams Want for Christmas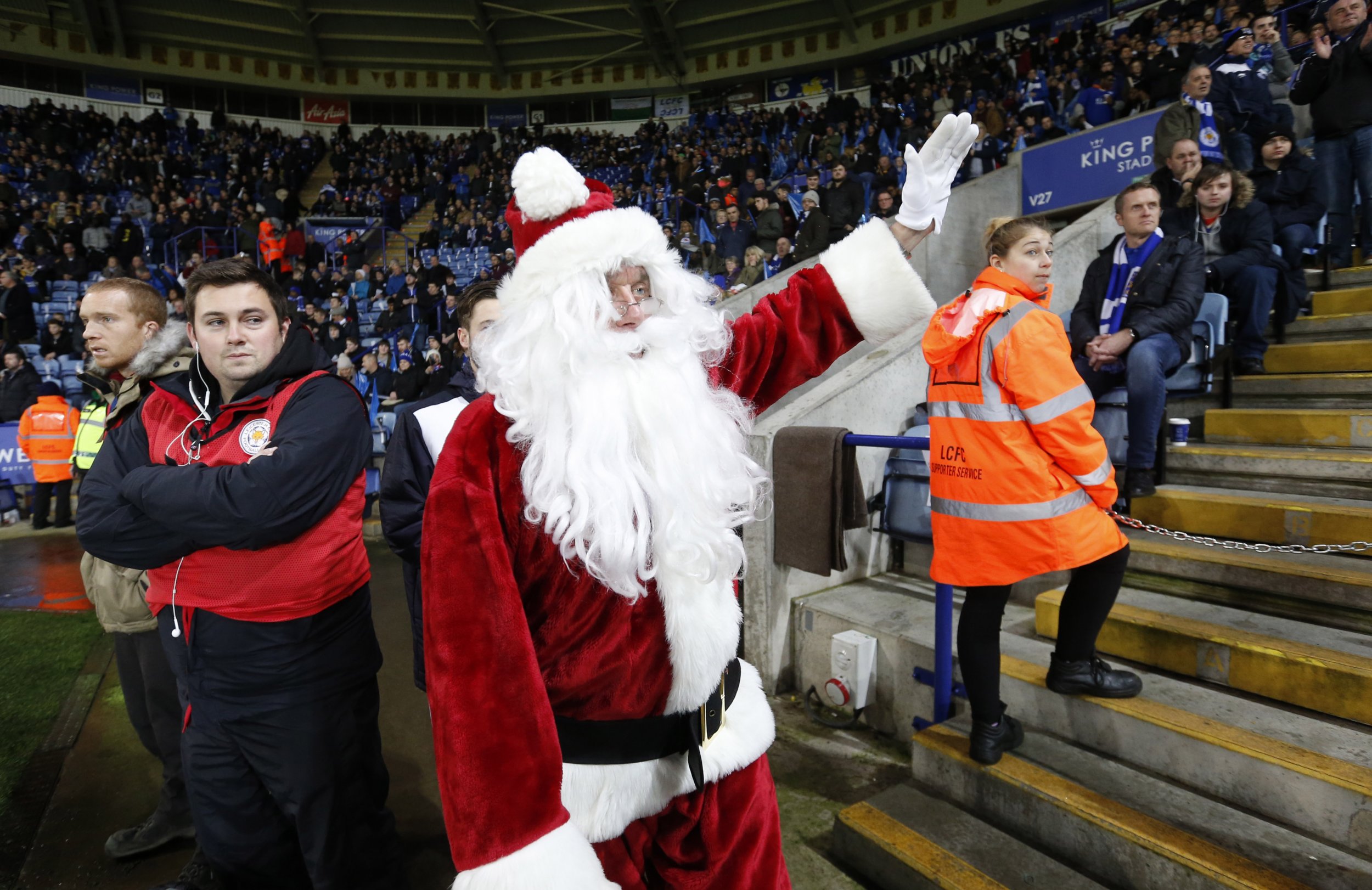 Forget Bentleys and Rolexes—if the English Premier League football teams were writing out their Christmas wishlists, they would have to think big. Some, like Leicester City, would give their right legs to stay as they are, top of the table. Others, like Aston Villa, are in desperate need of some festive magic to turn their seasons around. Here's the ultimate Premier League Christmas gift guide.
Leicester City: an open-top bus
The one the club used after claiming the 2000 Worthington Cup may be in need of repair, and manager Claudio Ranieri's players will be expected to travel in style when they parade the Premier League trophy.
Arsenal: a one-way ticket to Antarctica
The North London club will need somewhere to go should it be banished for failing to capitalize on its best chance of winning the league in a decade and allowing Leicester, a side that was bottom of the table this time last year, to take the crown.
Manchester City: the real Yaya Toure
The Ivorian currently occupying the space in their midfield may look like Kolo Toure's younger brother—and even act like him from time to time—but the resemblance is only a trick in the mind's eye of City fans who so badly want to see once again the man whose name they used to dance to. They will need the real deal at his best if they want to mount a title challenge.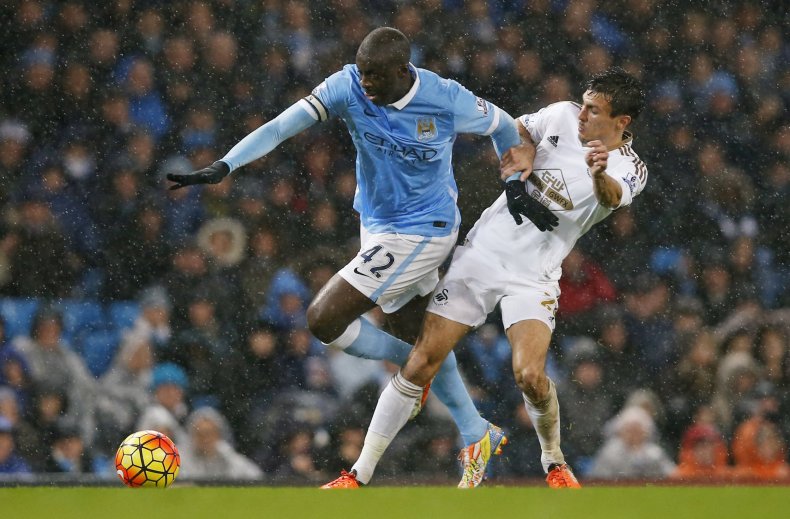 Tottenham Hotspur: a doctor on standby
If it's really the hope that kills then it's a miracle a single Spurs fan is still alive. And we sense the team's strong start to the season may have filled their fans with the cruel spirit once again. There are few ways to protect a heart from cracking under the strain of love lost, and the threat of another mere dalliance with Champions League qualification may shatter it yet again.
Manchester United: an invisibility cloak for Louis Van Gaal
After a disastrous run of six games without a win while playing some of the League's most depressing football, the Manchester United manager is in deep trouble. What he needs is a way to remain inconspicuous around the streets of Manchester. The United board can't fire someone they can't find, right?
Crystal Palace: a priest
It's time the fans made their inseparable bond with manager Alan Pardew official. The faithful are very outspoken about their love for the manager, not surprising considering Pardiola has led Palace to a mere flicker away from a Champions League spot. But surely there is only so much longer he will put up with fans simply taking him for a drink before sending him home on his own. If they love him so much, why don't they just marry him already?
Watford: a Lonely Planet guide to…
Not for a Champions League journey, but perhaps a Europa League sojourn. It's unclear whether captain Troy Deeney has ever visited Azerbaijan, but if he carries on ably assisting goal-machine Odion Ighalo there is every chance he will be soon.
West Ham: a definition of the "West Ham Way"
As the club approaches the last few months of its tenure at the Boleyn Ground, before moving to their new home at the Olympic Stadium, what better tribute to the hallowed turf than for someone, somewhere, to finally figure out what the term actually means.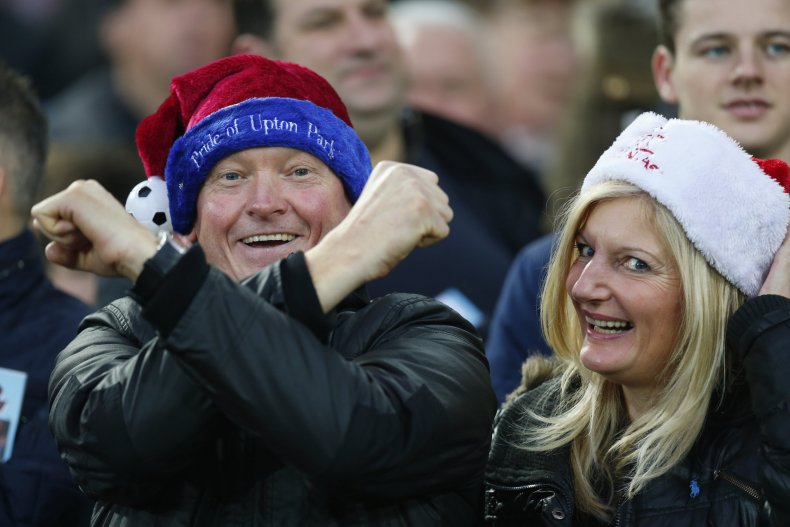 Liverpool: clones of Steven Gerrard and Jamie Carragher
Because the current squad, while talented, could do with the steel of those two club icons. Manager Jurgen Klopp will—or should—get Liverpool moving in the right direction eventually, but how he would benefit from the caliber of player Rafael Benitez enjoyed.
Everton: a David Moyes highlights reel
A selection of their former manager's best moments at the club could act as both a reminder of what the Champions League anthem sounds like and a warning to never again be seduced by wannabe managers making pretty promises wrapped in softly spoken Spanish-infused English.
Stoke City: a deluxe PR team
To make sure people know that the Potteries is now home to some of Europe's brightest attacking talents in Xherdan Shaqiri and Bojan Krkic, as well as Geoff Cameron. Stoke doesn't just play rough anymore—it also plays with smarts.
Southampton: anti-gravity boots
Because by Christmas, Ronald Koeman's side, which was so impressive last season, was oddly closer to the relegation zone than it was to Manchester United in fifth. Koeman has talked of the possibility that his side could be drawn into a fight against the drop. It's unlikely, but puzzling that it's even a possibility.
West Bromwich Albion: smelling salts
To wake their fans from what has been a stultifying season so far. Even the Saido Berahino saga—will he or won't he force a transfer away from the club?—has gone from being entertaining to mundane, having been dragged out for so long. Manager Tony Pulis has West Brom comfortably ensconced in the lower-mid table, but there's precious little fun to be found.
Bournemouth: a pinch
To show it that it's not dreaming, and that, in stone-cold reality, the club is above Chelsea in the Premier League and with a better chance than anyone gave it credit for of clambering to safety.
Chelsea: a bottle of whiskey
To drown its sorrows amid the wreckage of a sorry Premier League title defense and to commemorate the arrival of its new interim manager, Dutchman Guus Hiddink, now in his second spell at the club. But mostly to drown its sorrows.
Norwich City: a life raft
To keep its head above the water line as the season marches on. Alex Neil's side has done well—very well, on occasion, such as its victory over Manchester United on December 19—but there is still the distinct possibility that the good ship Norwich could spring a leak.
Newcastle United: a charitable donation to its fans
For putting up with a dire start to the Steve McClaren era, a period that came to an end, gloriously, against Liverpool and was followed up with victory over Tottenham Hotspur. Through all of the autumn's toil, the crowd at the Gallowgate kept roaring, a credit to a club that sometimes doesn't deserve its monumental support.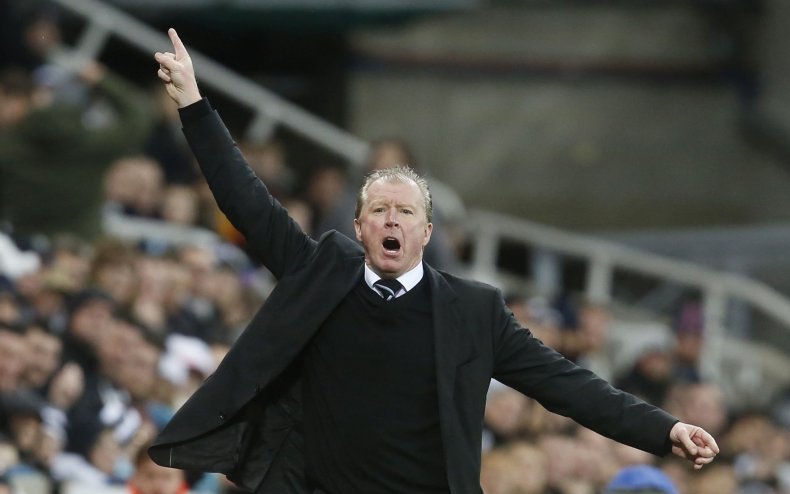 Swansea City: earplugs
To drown out the deafening sound of impending relegation careering towards south Wales. Swansea's situation is Southampton multiplied several times over—a club that should never have been in this position and now must squirrel a way out.
Sunderland: several vats of artisan chili sauce
Because even under Sam Allardyce, a canny and motivational operator, the club has been lacking fire in the belly for far too long. Sunderland needs passion in order to improve its plight.
Aston Villa: a Christmas miracle
The kind only Jesus himself can provide.