What to Watch This Week: 'American Crime Story,' 'Scandal,' 'Riverdale' and More TV Premieres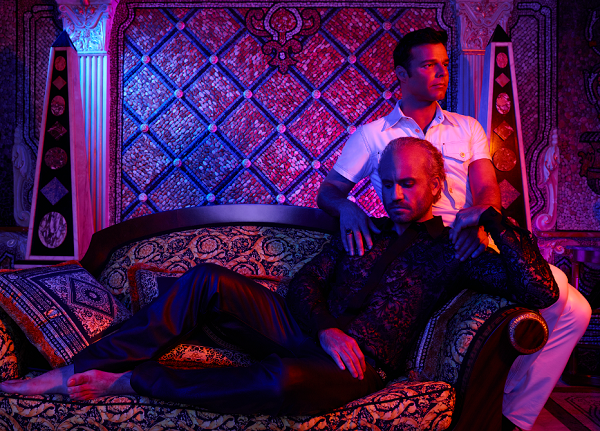 Fire up those DVRs, true-crime fans: American Crime Story is back. And this time, fashionistas should be ready, too.
The second installment of Ryan Murphy's anthology series, The Assassination of Gianni Versace: American Crime Story, premieres Wednesday at 10 p.m. ET on FX. The show revists the shocking, headline-grabbing July 1997 murder of renowned designer Gianni Versace, but also digs into the life of Andrew Cunanan, the man who pulled the trigger. It stars Edgar Ramírez as Versace, Darren Criss as Cunanan and Penélope Cruz as Gianni's sister Donatella.
Before the first episode premiered in LA, Versace's family claimed the show is a "work of fiction." But if The People Vs OJ Simpson, the previous installment of American Crime Story, is any indication, The Assassination of Gianni Versace will be entertaining, must-watch television nonetheless.
Also entertaining: the host of other primetime shows, new and old, set to debut or return from mid-season breaks this week. Here's the schedule.
Sunday:
Bob's Burgers - Fox, 7:30 p.m. ET
Victoria - PBS, 9 p.m. ET
Divorce - HBO, 10 p.m. ET
Seeking Sister Wives - TLC, 10 p.m. ET
Crashing - HBO, 10:30 p.m. ET
Hot Streets - Adult Swim, 12 a.m. ET
Monday:
Kevin Can Wait - CBS, 8 p.m. ET
Supergirl - The CW, 8 p.m. ET
Man with a Plan - CBS, 8:30 p.m. ET
Superior Donuts - CBS, 9 p.m. ET
Chain of Command - National Geographic, 9 p.m.
9JKL - CBS, 9:30 p.m. ET
Scorpion - CBS, 10 p.m. ET
Siesta Key - MTV, 10 p.m. ET
Tuesday:
The Flash - The CW, 8 p.m. ET
Black Lightning - The CW, 9 p.m. ET
The Paynes - OWN, 10 p.m. ET
This Time Next Year - Lifetime, 10:02 p.m. ET
True Conviction - Investigation Discovery, 11 p.m. ET
Wednesday:
The Path - Hulu
Riverdale - The CW, 8 p.m. ET
Dynasty - The CW, 9 p.m. ET
Relative Success with Tabatha - Bravo, 10 p.m. ET
The Assassination of Gianni Versace: American Crime Story - FX, 10 p.m. ET
Corporate - Comedy Central, 10 p.m. ET
Thursday:
Tiempos de Guerra - Netflix
Jordskott - Shudder
Grey's Anatomy - ABC, 8 p.m. ET
Beyond - Freeform, 8 p.m.
Supernatural - The CW, 8 p.m. ET
Scandal - ABC, 9 p.m. ET
Arrow - The CW, 9 p.m. ET
Lip Sync Battle - Spike, 9 p.m. ET
How to Get Away with Murder - ABC, 10 p.m. ET
Black Card Revoked - BET, 10 p.m. ET
Portlandia - IFC, 10 p.m. ET
BET's Mancave - BET, 10: 30 p.m. ET
Friday:
Grace and Frankie - Netflix
Trolls: The Beat Goes On! - Netflix
Gold Rush: White Water - Discovery, 10 p.m. ET
Cake Hunters - Cooking Channel, 10 p.m. ET
Real Time with Bill Maher - HBO, 10 p.m. ET
High Maintenance - HBO, 11 p.m. ET
Late Night Snack - TruTV, 11:30 p.m. ET
Saturday:
Planet Earth: Blue Planet II - BBC America, 9 p.m. ET
Say Yes Wedding SOS - TLC, 9 p.m. ET