The Premise on FX on Hulu tackles everything from injustice and social media to gun violence and high school bullies.
The series has just five episodes, each one 30 minutes long. It's an anthology series, which means every episode is different and features a brand new cast.
Newsweek has everything you need to know about the cast and characters in The Premise.
Meet the Cast and Characters of 'The Premise'
Episode 1: "Social Justice Sex Tape"
The first episode of The Premise follows the story of a "white, woke twenty-something" who discovers crucial crime scene evidence in the background of his sex tape.
Ethan Streiber — Ben Platt
Ben Platt stars as Ethan Streiber, a 29-year-old man keen to fight social injustice. However, he didn't think his embarrassing sex tape would be at the heart of an innocent man's case.
Platt is a Tony-award-winning actor, best known for playing the title role of Evan Hansen on stage and in the film Dear Evan Hansen.
He is also well known for playing Payton Hobart in Netflix's The Politician, receiving a Golden Globe Award nomination for Best Actor in a Television Series Musical or Comedy.
Eve Stone — Ayo Edebiri
Ayo Edebiri plays the role of Eve, a savvy young lawyer who will do anything to make sure her client goes free, even if that means watching Ethan's disturbing sex tape.
Edebiri is an American comedian, writer and actress best known for voicing Missy in Big Mouth and for her role as Hattie in Dickinson.
Rayna Bradshaw — Tracee Ellis Ross
Tracee Ellis Ross stars as Eve's mentor, who is drawn into the case after seeing the contents of Ethan's sex tape.
Ellis Ross currently stars in Black-ish as Dr. Rainbow Johnson, receiving three NAACP Image Awards and a Golden Globe Award for Best Actress – Television Series Musical or Comedy.
Darren Williams — Jermaine Fowler
Jermaine Fowler plays the role of Darren Williams, a black man falsely accused of assaulting a police officer.
Fowler's credits include Coming 2 America and Superior Donuts.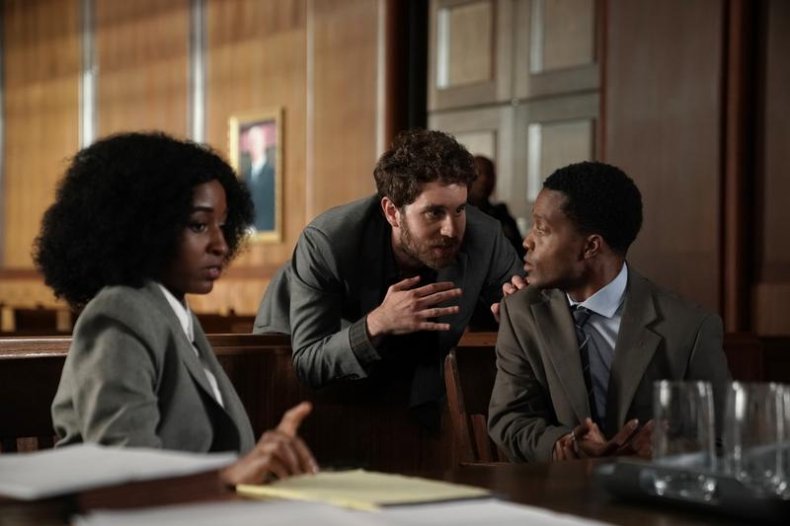 Episode 2: "Moment of Silence"
The second episode of The Premise follows the story of a grieving father, who has recently lost his daughter to gun violence, as he becomes the PR Director at the National Gun Lobby.
Chase Milbrandt — Jon Bernthal
Jon Bernthal plays Chase Milbrandt in episode 2 of The Premise, the new PR director at the National Gun Lobby.
Bernthal is well known for his role as Shane Walsh in The Walking Dead and for portraying Frank Castle/The Punisher in the Marvel Cinematic Universe.
Aaron — Boyd Holbrook
Boyd Holbrook plays the role of Aaron, a colleague at the National Gun Lobby.
Holbrook starred as DEA agent Steve Murphy in Netflix's Narcos. He is also well known for playing Donald Pierce in Logan and Quinn McKenna in The Predator.
Beau Bridges and Amy Landecker also star in episode 2 of The Premise.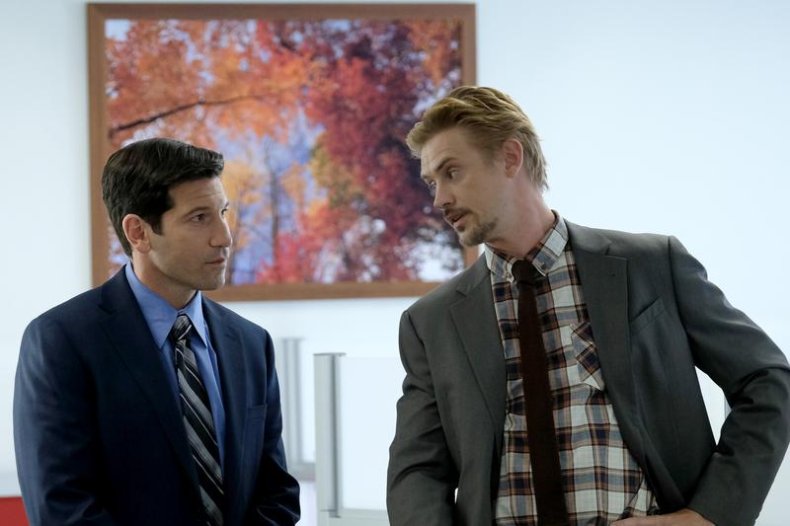 Episode 3: "The Ballad of Jesse Wheeler"
Episode Three of The Premise follows the story of a pop superstar who has returned to his high school with an interesting promise — to have sex with the school's valedictorian as an academic achievement prize.
Jesse Hedges — Lucas Hedges
Lucas Hedges plays pop sensation Jesse Hedges in The Premise, who returns to his high school to pledge a donation to build a new library but quickly changes his mind. Instead, he vows to have sex with the school's valedictorian as a prize.
Hedges' credits include Three Billboards Outside Ebbing, Missouri, Boy Erased and Ben Is Back.
Abbi — Kaitlyn Dever
Kaitlyn Dever plays Abbi, a student at Jesse's former High School who is disillusioned by the entire premise.
Dever is best known for her role as Maire Adler in Netflix's Unbelievable, earning a Golden Globe nomination for her performance.
Her other credits include Booksmart, Last Man Standing and Justified.
Jesse's Manager — O'Shea Jackson Jr.
O'Shea Jackson Jr. stars as Jesse's manager, who advises him not to go through with his promise.
O'Shea Jackson Jr. burst onto the acting scene in the 2015 biopic Straight Outta Compton, portraying his father, American rapper Ice Cube.
Also starring in the episode are Ed Asner, Brendan Scannell, George Wallace and Grace Song.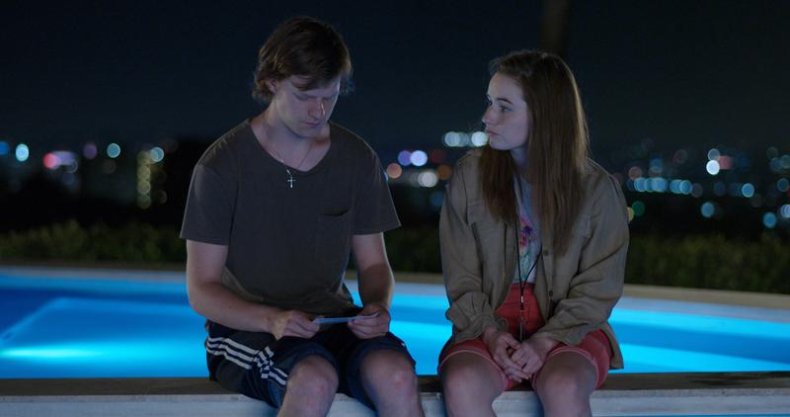 Episode 4: "The Commenter"
The fourth episode of The Premise, "The Commenter" sheds a light on the damage social media can have on an individual and their relationships.
Allegra — Lola Kirke
Lola Kirke portrays Allegra, a young woman who becomes obsessed with an anonymous troll online.
Kirke is well known for playing Hailey Rutledge in Mozart in the Jungle and Greta in Gone Girl.
Beth — Soko
Soko plays the role of Beth, Allegra's partner who can't understand why Allegra needs the troll's approval.
Soko is a French singer-songwriter and actress, who earned a César Award nomination for Most Promising Actress for her role in À l'origine (In the Beginning).
Also starring in "The Commenter" are Sylvia Grace Crim and Benjamin Clement.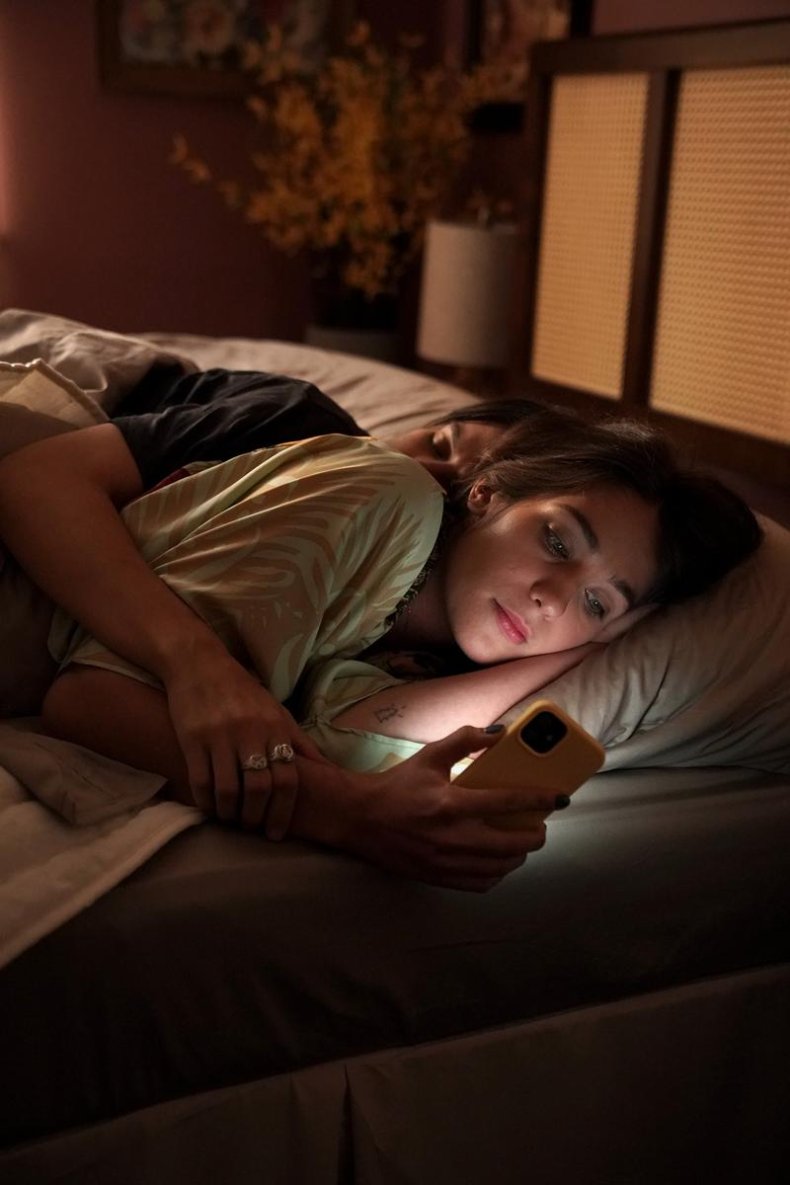 Episode 5: "Butt Plug"
The final installment in The Premise sees a successful businessman come face to face with his high school bully.
Daniel Jung — Daniel Dae Kim
Daniel Dae Kim stars as Daniel, once a poor child of immigrants who is now one of the world's richest men.
Dae Kim is an American actor, voice actor, and producer, best known for playing Jin-Soo Kwon in Lost.
Eli Spector — Eric Lange
Eric Lange plays Eli, Daniel's high school bully who thinks he may have a shot at redemption.
Lange recently starred as Lyle Mitchell on Showtime's Escape at Dannemora, which earned him a Critics Choice Award nomination for Best Supporting Actor in a Limited Series or Movie Made for Television.
He is also well known for playing Bill Stechner, a corrupt CIA agent in Netflix's Narcos.
The Premise airs Thursdays only on FX on Hulu.