Prepping a Rusty Obama For Debates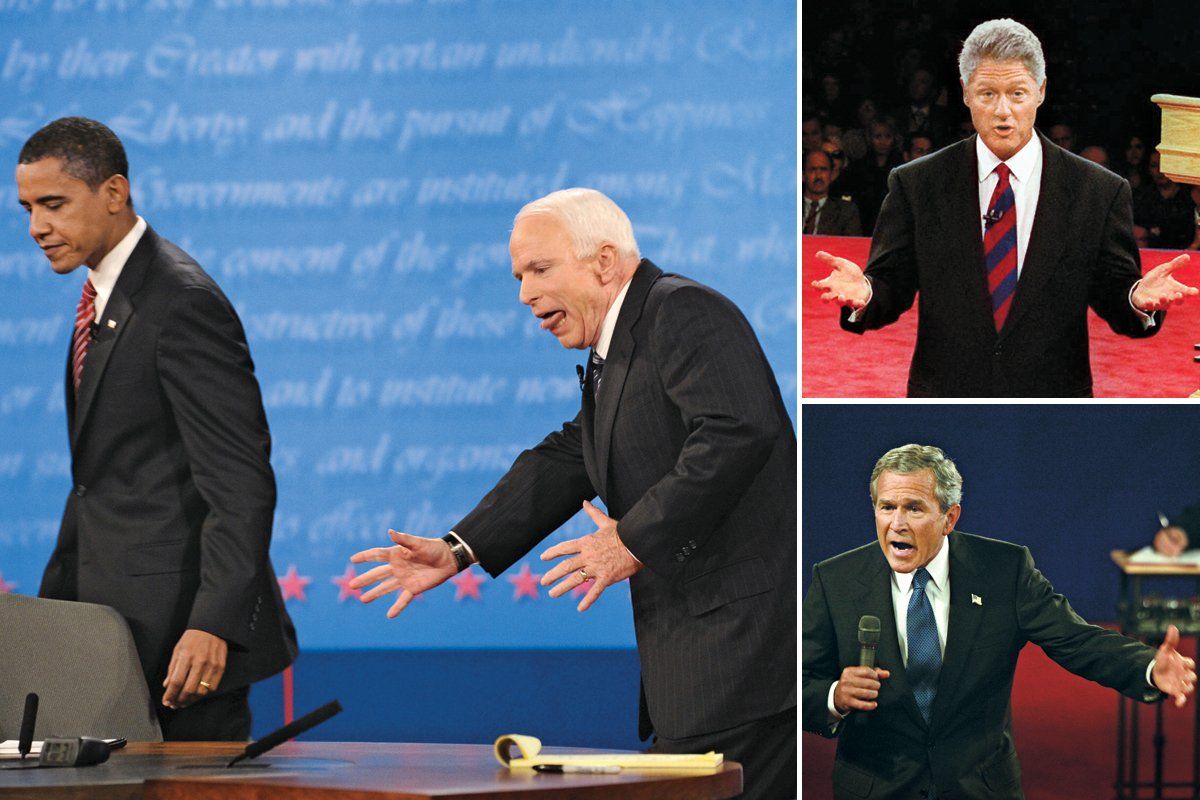 Buckle down and toughen up. Those are the two bits of advice that debate experts offer President Obama heading into his trio of face-offs with Mitt Romney.
The last big show before polling day, presidential debates are high-stakes affairs, especially in a skin-tight race. The campaigns recognize that this is no time to play around: both are working feverishly to get their guys primed and polished.
Most prep basics are standard for both candidates: know the issues, know the opposition, keep it brief, keep it human, have a core message, watch your body language.
In readying a sitting president, however, Team Obama has a set of incumbent-specific hurdles to clear. Most notably, they've got to convince one of the most powerful men on earth that he's not as hot as he thinks he is.
"Incumbents sometimes get out of shape," says strategist (and Daily Beast contributor) Paul Begala, a key debate prepper for both of Bill Clinton's White House runs. While the challenger gets honed by the primary debates, the incumbent has been operating inside the presidential bubble. "Very few people smack the president of the United States upside the head," notes Begala, "and that's what a president needs."
Republican debate guru Brett O'Donnell agrees. "Presidents think, well, I won last time; I must be a pretty good debater. So it's harder to convince them that they need to work at it to take the rust off—to convince them this set of debates is entirely unique from the last set because they're facing a different candidate."
Drafted by Karl Rove to prep George W. Bush in 2004, O'Donnell needed to persuade the president that some of the tics he had gotten away with against Al Gore in 2000 would be disastrous against the more polished John Kerry. O'Donnell's approach: "I made DVDs of his debates and highlighted the bad so he could understand where he needed work."
Forget busting a commander in chief's chops. Simply getting him to sit down and focus on the debate can be tough. (Small wonder with the demands of his day job.) Clinton has noted that he did only a quick reading of his briefing book heading into his prep sessions for the 1996 debates. As a result, chuckles Begala, the president got "thrashed" by former senator George Mitchell, who played the role of GOP challenger Bob Dole in practice debates. Mitchell knew Dole well and had done his homework, recalls Begala. "Mitchell just tore into him, and there were a few times when President Clinton really lost his temper."
Thus far, Team Obama is being cagey about its debate prep. This is smart, says O'Donnell: you don't want your strategy leaked, and you don't want to risk inflating expectations. (Lowering expectations of a candidate's performance to subbasement level is central to the game.)
What pieces are visible suggest Team Obama isn't messing around. Seasoned ringmaster Ron Klain is running the proceedings. Sen. John Kerry will stand in for Romney during practice runs. Super-lawyer Robert Barnett—the dean of Democratic debate prep with eight such rodeos under his belt—is helping Kerry get into character.
If these grizzled vets can't knock the rust off Obama, nobody can.