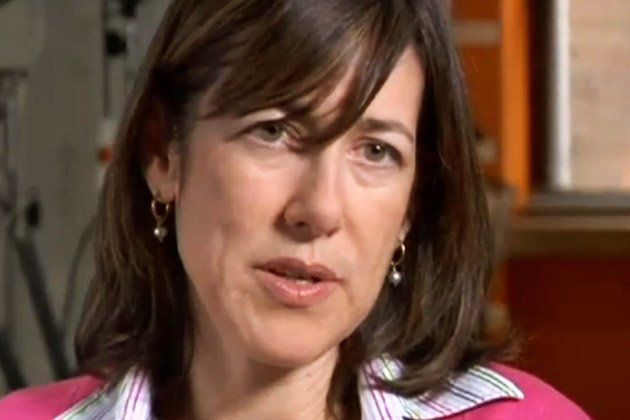 Once upon a time in breezy New England, preppies wore boat shoes so they'd be ready, at a moment's notice, to jump on a dock and sail into the whiskey-colored sunset off the Cape (or maybe the Vineyard). The Sperry Top-Sider—that iconic boat shoe with the itty-bitty sailboat logo—is supposed to be durable, waterproof, and comfortable. What it's not supposed to be is metallic, because shimmer is decidedly antithetical to prep. Muffy doesn't do glitter. Shiny is so bourgeois.
But oh, Skippy, how the times have changed. Thirty years ago, when Lisa Birnbach first wrote The Official Preppy Handbook, preppiness was not just a fashion style, but a state of being exclusive to the WASPy environs of the affluent East Coast. Now, so much has shifted that Birnbach's original handbook requires updating. The Preppy Handbook sequel, out this month, is called True Prep, and it includes sections on preppy reactions to such newfangled issues as rehab, reality TV, and the ubiquity of the BlackBerry.
Is "true prep" even a phrase that can be bandied about anymore? Preppiness no longer equals WASPiness—True Prep includes the Obamas in its "Prep Pantheon"—and even preppy attire, which is supposed to be immune to the fleetingness of "fashion," has undergone some dramatic updates. In 1980, when the first Preppy Handbook came out, J.Crew didn't even exist. In the '90s, the store surged, thanks to its artfully styled catalogs, which, like agents of preppy populism, made argyle and pastels desirable to all. By now, even J.Crew has come full circle, backlashing against its preppy roots with super-skinny pants for men, mega-glittery jewelry for women, and an irreverent, custom-designed, platinum-gold Top-Sider. Ye Gods—are there no sacred, preppy cows left? Is authentic prep—egads!—dead?
Not so fast, says Birnbach, who points to a pair of metallic Top-Siders at J.Crew in Greenwich, Conn.—the epicenter of old-school prep—and says, "I have those." What's the preppy evangelist doing blaspheming her feet? "They're an interim step between irony and boating," she says. "Like kayaking." Birnbach's sardonic wit is quick and powerful, and it's a large part of why The Official Preppy Handbook, now out of print, sells for upward of $100 on Amazon. The original book, like its successor, dripped with irony, but also with affection and insider knowledge of the territory. Many mistook the Preppy Handbook's parody for gospel, taking its playful mockery of preppy lingo and attire as a how-to manual for those aspiring to the "Prep Pantheon."
Jokes aside, Birnbach seems unperturbed by signs of anti-prep rebellion at J.Crew. She holds up a necklace that combines a strand of pearls with a heavy black chain and some rhinestones and says, "This might be a degradation of pearls, but either way, it's pearls." In fact, when she walks into Brooks Brothers across the street—at last, mecca!—she complains that some of their women's clothing is too old-fashioned and shapeless. "Preppy women have been doing yoga for 10 or 15 years now," she explains. "They want to show off their toned arms."
Still, tradition counts for something. Birnbach herself is wearing a pair of khaki shorts and a simple blue-striped, button-down shirt with the sleeves rolled up. She despises oversize brand symbols ("What happened to Coach?") and stops herself midsentence at the Greenwich Lacoste store to declare one of its trademark crocodiles "too big."
But tradition and conservatism are not the same thing, and True Prep is well aware that the latter is losing its hold on preppiness. Birnbach says that the biggest change to prep in the past 30 years—"aside from the arrival of polar fleece, let's be clear about that"—is the democratization of prep, both as a fashion choice and as a lifestyle. Dressing preppy has never been expensive, because, as Birnbach puts it, "it's not about being rich and showing off your wealth." Yes, it's great if your polo shirt has a Ralph Lauren pony on it, but any cotton pique polo in a bright color will do, especially if you pop the collar. And you don't need to buy new clothing constantly to keep up with the trends if you want to look preppy. If you're going mainstream prep (not the new, J.Crew, slightly hipster prep), the styles don't change. "I don't buy new clothes," Birnbach says. "I have the clothes."
Prep-approved education, meanwhile, is more universally accessible than it was 30 years ago, because of financial aid and diversity initiatives at top universities and even at some prep schools. Birnbach went to Riverdale High School and Brown; her three children go to private school in Manhattan. Her top criticism of Brown when she was there in the '70s was the scarcity of female professors; her top praise of Brown now is the fact that it has a female African-American president.
Birnbach isn't a WASP (she's Jewish), and True Prep includes sections on black prep and gay prep—segments of preppydom that the Official Preppy Handbook wasn't yet ready to address. So it doesn't come as much of a surprise that Birnbach embraces the idea that "everyone can be a preppy now." If part of prep is its exclusive WASP heritage, though, is "true prep" still true? Birnbach admits that there is a dilution, but she also sees an evolution. "To a 10th-generation Princeton person, what's happening now is probably terrible," she says. "But for the world in which we live, it's a good thing."