Presenting the Unofficial VMA Drinking Game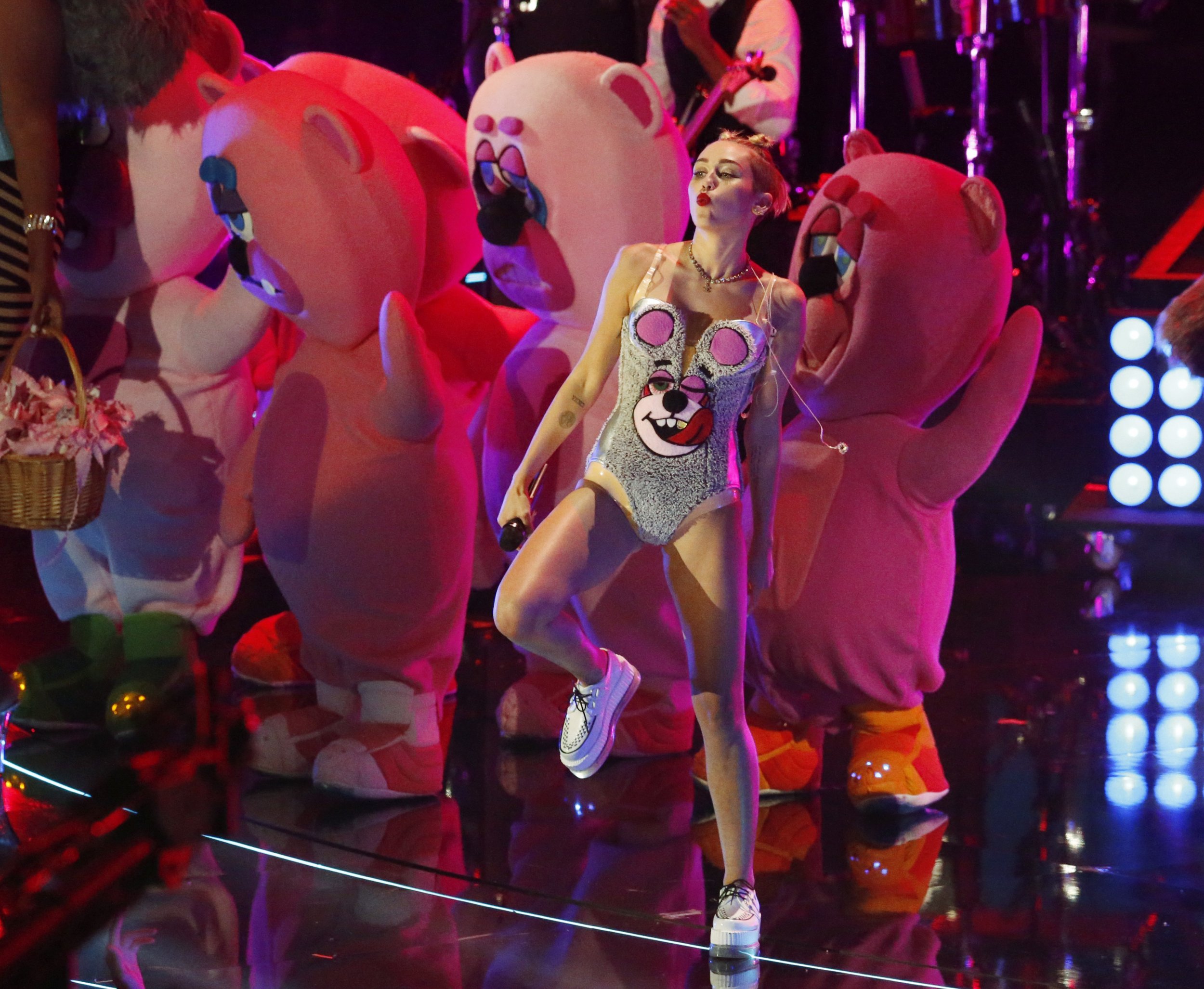 It's that time of the year again: The unpredictable Video Music Awards are being televised live on MTV on Sunday night, when the music industry's best, brightest and battiest will grace the stage at Los Angeles's Microsoft Theater, hoping for a shot at the VMA Moonman.
Among the performers will be host Miley Cyrus, Justin Bieber, Nicki Minaj, the Weeknd and many more. There will certainly be surprises, but some things are predictable enough about the show and its attendees that we've devised a miniature drinking game to help you maximize your viewing experience.
So viewers, let's take a drink every time…
…there's a Miley Cyrus self-reference to her infamous 2013 VMA twerking incident.
It's been two years since Miley's unforgettable performance with Robin Thicke, which featured unprecedented twerking and moves with a foam finger that have never been seen before. It's 2015, and the Internet has certainly seen weirder since then.
…the camera pans to Taylor Swift laughing with one of her many, many famous friends.
It's well known that Taylor boasts many a pal: After all, she brought more than 50 guests to the stage on her recent 1989 tour, including the likes of Joan Baez, Orange Is the New Black's Uzo Aduba and the U.S. women's soccer team. Will she be cracking wise with frenemy Katy Perry? Kanye West? Jon Stewart? There's sure to be a lot of these sightings, so drink responsibly.
…someone cries when accepting an award onstage.
Enough said.
…Kanye West looks grumpy.
Kanye will be honored tonight with the Michael Jackson Video Vanguard award, and it's anyone's guess what his speech will be like. Will it be half-rant, half-inspirational diatribe? Will Taylor come up and interrupt his speech, six years after he did the same to her? Impossible to know, but Ye's mug is certain.
...censorship is detected.
One still can't curse on live television, so take a sip every time MTV has to bleep out a certain excited or studied expletive, or when there's the almost inevitable wardrobe malfunction.
...Justin Bieber suggestively stares or winks at the camera.
It's his signature move.
…someone is seen taking a selfie.
Not only is it the VMAs, but it's also #SelfieSunday.
…the camera pans to someone throwing shade or side-eyeing someone onstage.
May God have mercy on your soul.