Preserving Access to Rural Cardiac Care | Opinion
Americans living in small rural communities take great pride in their hometowns. When it comes to their health care, America's 46 million rural residents want access to basic care within their own communities. Inflation, poor fiscal performance, and a lack of political leadership threaten that access. More than 500 U.S. hospitals are now at risk for closure, impeding access to care in many of these towns. The Biden administration's latest effort to save these hospitals forgoes a comprehensive strategy for a superficial solution that will result in less local care and worse outcomes for many communities.
On January 1, a Centers for Medicare and Medicaid Services (CMS) rule went into effect that allows a critical access hospital to convert to a "rural emergency hospital"—a new designation, defined as a facility which provides emergency and outpatient care, but must forgo inpatient care services and transfer patients within 24 hours to another hospital. This "catch-22" situation risks timely emergency services for rural patients and absolves state and local officials from fighting to preserve access to life-saving medical care.
Saving critical access hospitals that rural Americans depend on for time-sensitive cardiac or stroke care is key to keeping local economies strong and reducing the burden on overflowing metropolitan hospitals. Washington bureaucrats have yet to propose a comprehensive strategy to work with state and local leaders to engage with physicians to solve this problem.
Small towns with large populations of retirees, like Green Valley, Arizona, depend on critical access hospitals for basic inpatient and emergency services. Recently, Green Valley's Santa Cruz Valley Regional Hospital, a 49-bed facility, closed its doors. It had provided critical services to a community of more than 21,000 people, not including residents of nearby towns who also depended on these services. This hospital was able to provide emergency cardiac services during the day, treating dozens of cardiac patients weekly often without needing to transfer them to larger hospitals in neighboring Tucson. Now that this facility is closed, cardiac patients are less likely to have access to timely care and elderly family members must travel at least 30 miles to be a part of their loved one's care.
There is a saying among cardiologists that, during a heart attack, "time is heart muscle." Every minute counts during a heart attack to open a blocked coronary artery, ideally within 90 minutes from presentation to the emergency room. When a heart attack patient is identified in the community, paramedics, local ER doctors, and cardiologists work in sync to make sure patients who need a life-saving angioplasty get treated in a timely manner. Rural patients are often among those who miss this 90-minute window, and their outcomes can be further jeopardized by the closure of more critical access hospitals.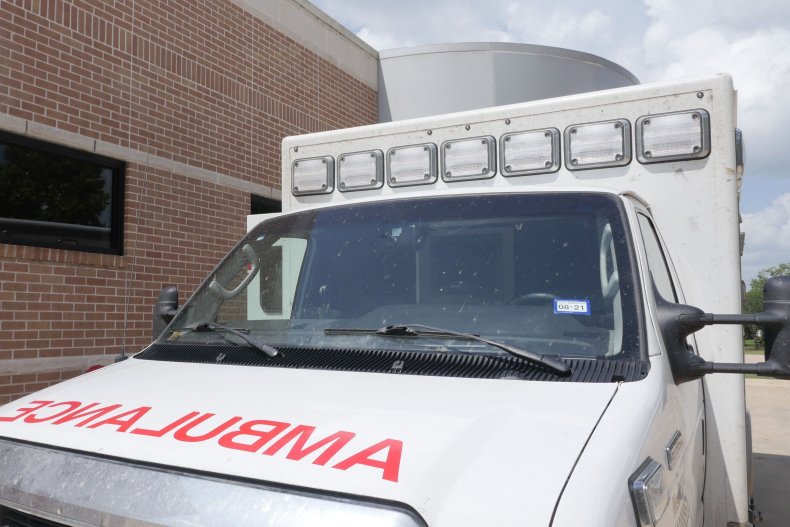 Approximately 53 percent of hospitals have reported financial losses over the past year, with half of these being in rural communities. CMS' new rule now forces critical access hospitals to decide whether to forgo inpatient services. Enticing more rural hospitals to become standalone emergency rooms will flood overburdened metropolitan hospitals and delay care.
Building a comprehensive plan to save rural hospitals requires an understanding of how hospitals operate. Metropolitan hospitals are often able to use higher margins from outpatient services for specialty care, such as joint replacement and cardiac interventions, to subsidize vital inpatient services. Rural hospitals cannot fully capitalize on this strategy for several reasons. Rural hospitals have difficulty attracting and retaining subspecialists and rely on temporary "locum-tenens" providers to cover gaps in coverage at a premium price. General staffing shortages lead hospitals to compete for staff, further draining budgets. Rural communities have fewer privately insured residents and high rates of Medicare, Medicaid, or uninsured patients. Rural hospitals are often reimbursed at lower rates by commercial insurance providers, as many urban hospitals are allied with larger corporate entities that can negotiate better rates. Inflation has also increased overall operational costs and critical access hospitals cannot operate at full capacity.
Neither bailouts nor broad conversion of critical access hospitals to rural emergency rooms are viable long-term solutions. Policymakers must understand that physicians are major growth levers for hospitals. Physicians bring their patients and are the engines that make hospitals profitable. Patients choose doctors they trust and choose services at a local hospital because their doctor has privileges there. State and local officials should promote policies that incentivize metropolitan physician groups to extend their coverage to rural communities.
State legislatures can, for example, repeal "certificate of need" laws to remove barriers to rural hospitals and physician groups to create "joint-venture" ambulatory surgery centers which provide high-quality care, lower operational costs, and shared savings. States can also expand programs to recruit physicians to underserved areas, for example through J-1 waiver programs for immigrant physicians, loan forgiveness programs, and dedicated training slots at publicly funded institutions.
At the federal level, Congress can promote "site-neutral" payments for cardiac imaging studies that disproportionately benefit metropolitan hospitals and shift these savings to increasing inpatient reimbursement at rural hospitals. CMS can create more ambulatory services and expand the scope of accountable care organization models to move toward value-based "shared savings" programs. Price transparency for hospital costs can also incentivize patients to choose to have their care in local communities.
February is American Heart Month, and heart disease is the leading cause of death in America. When it comes to health care, most people just want to make sure it is available when they need it. Closure of critical access hospitals in rural regions will come at the expense of the health of rural Americans. Broad conversions from critical access hospitals to rural emergency hospitals are not a sustainable solution for rural health care, and our leaders must aspire to do better.
Bobby Jindal (@BobbyJindal) was the governor of Louisiana from 2008-2016 and a candidate for the 2016 Republican presidential nomination. Dr. Neil Gheewala is a Structural Interventional Cardiologist with Pima Heart and Vascular in Tucson, Arizona.
The views expressed in this article are the writer's own.