For many Americans, the last year has been marked by anxiety, fear and civil unrest. President Joe Biden now has the challenge of unifying, and the privilege of leading, our great country. I intend to pray for him.
We all say we want what's best for America—thriving families and safe communities—but our methods for getting there can differ drastically. At Alliance Defending Freedom, the nation's leading legal advocate for First Amendment freedoms, we caution against the thorough policy overhaul the Biden campaign—and now the Biden administration—has promised.
President Joe Biden and Vice President Kamala Harris have signaled their commitment to choice, to diversity and to equality. But their policies promise violence against our most vulnerable citizens and a government that increasingly requires uniformity of thought, using censorship and coercion to achieve those goals.
When "choice" means violence
As a mom of three, I can attest that neither pregnancy nor motherhood are easy. But pitting the needs and desires of a mother against the life of her unborn baby is an ugly "choice" that costs child, mother and our culture dearly. Throughout his long career, Biden has grown "increasingly supportive" of policies that do just that.
Our nation remains one of the four with the fewest legal protections for innocent unborn life. Biden has promised to enshrine the deeply flawed Roe v. Wade decision in federal law, and even to force pro-life Americans to subsidize abortions. These mandates mock the ideal of choice and reinforce the lie that a mom must be able to abort her baby to reach her full potential. We ask Americans to give women more credit and to oppose an abortion regime that devalues human life.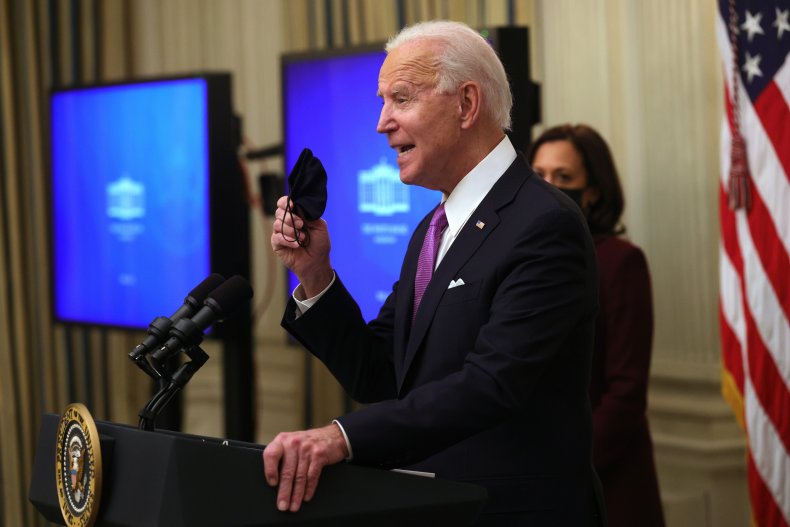 When "diversity" means uniformity
At a time like this, it is important to remember that we're a nation e pluribus unum ("out of many, one"). Unfortunately, the Biden-Harris version of diversity promises to censor and punish citizens who hold to the beliefs that sex is binary and immutable, and that marriage is the union between a man and a woman. It's no secret that we're deeply divided on questions surrounding sex. Various cities and states have established policies that treat mainstream convictions as nothing better than bigotry or racism. ADF has consistently countered these false claims in the public square and in the courtroom, defending cake artist Jack Phillips, floral artist Barronelle Stutzman, t-shirt designer Blaine Adamson and adoption provider New Hope Family Services.
The Biden campaign was especially thorough in itemizing promises to crush dissent and mandate a single point of view that privileges a person's sexual orientation and gender identity over the First Amendment rights of others. The president promised to add these categories to federal non-discrimination law by signing the so-called Equality Act if it passes in Congress.
When "equality" means coercion
The Equality Act's name is a facade and farce. It's not "equality" to punish parents and doctors for helping a confused adolescent girl by pursuing therapy that helps her grow comfortable with her body, instead of hormone treatments that might sterilize her. It's not "equality" to force school districts to turn girls' sports into a co-ed competition where young men who think they're women have the opportunity to compete against and crush their female peers. It's not "equality" to require religious employers to hire people who disagree with their fundamental beliefs. But so the legislation promises.
Individuals with gender dysphoria deserve compassion and dignity, and refusing to recognize reality does not help anyone. As I've written elsewhere, no amount of self-perception can make a man a woman. No law can change what being a woman means. ADF will continue to advocate for the true meaning of equality—the just application of the laws that protect all Americans as they live out their deeply held beliefs.
As we turn the page on this crisis-ridden time, we urge the Biden administration to have more faith in the American people, greater respect for the most vulnerable among us and a better understanding of real diversity—the kind that refuses to marginalize sincere religious believers through coercive federal policy. Only then can we honestly say, "Our best days still lie ahead."
Kristen Waggoner is general counsel for Alliance Defending Freedom. Follow her on Twitter @KWaggonerADF and follow ADF @AllianceDefends.
The views expressed in this article are the writer's own.