President Biden: Please Listen to Civil Society Proposals for Electric Grid Transformation | Opinion
The news about how Hurricane Ida ripped through the Gulf Coast is heart wrenching. The United Houma Nation was directly hit, and many other communities in Louisiana and Mississippi were also impacted by Hurricane Ida. But those of us who have lived through devastating hurricanes know that the passage of a category 4 or 5 storm is just the beginning of the crisis.
The aftermath of a hurricane often involves widespread and extended power outages and the inability to access essential services. Hurricane Ida caused a massive power outage that impacted all of New Orleans and other communities by knocking out poles, towers, wires, and transformers—what's known as the Transmission and Distribution (T&D) system. And it had a devastating impact on an already suffering community; living without electric power means not being able to power life-sustaining medical devices like nebulizers. It means not having access to medication that requires refrigeration, and a potential shortage of potable water and water sewage systems that require electric power to operate. It means you can't store perishable foods, and have no access to banking and many other basic services that most people take for granted.
Hurricanes knocking out T&D systems is something those of us in Puerto Rico know well. When I speak with colleagues like Monique Harden of the Deep South Center for Environmental Justice and Colette Pichon Battle of the Gulf Coast Center for Law and Policy, we often see the similarities between Gulf Coast communities and Puerto Rico and other Caribbean islands in the path of more frequent and intense hurricanes, which are predicted to increase with global warming.
Over the past 30 years, I have witnessed how hurricanes have knocked out all or part of the T&D system that carries electric power, especially from the fossil-fired plants mostly in southern Puerto Rico to the San Juan metro area and the northern part of the archipelago. Each time, the lines, vertical towers and poles have been raised up again, often with federal funds that simply allow the dirty plants in the south to continue to churn out energy along with greenhouse gases and localized pollutants that afflict nearby communities disproportionately impacted by burning fossil fuels to generate energy. The localized air pollutants show up as asthma, pulmonary disorders, heart attacks and many other life-threatening conditions.
After much delay, last year, the Federal Emergency Management Agency (FEMA) announced the allocation of $9.6 billion in disaster recovery funds for the Puerto Rico electric system related to the destruction wrought on the T&D system by Hurricane Maria. Civil society groups in Puerto Rico, including community, environmental, labor, professional organizations and academia are proposing that this time around, FEMA funds be invested primarily on roof-top/on-site solar and storage systems and other alternatives to centralized generation and transmission. The Queremos Sol ("We Want Sun") civil society proposal promotes transforming the Puerto Rico Electric Power Authority (PREPA) and the electric system to rooftop solar and storage, which will provide all Puerto Rico residents and businesses with energy resilience.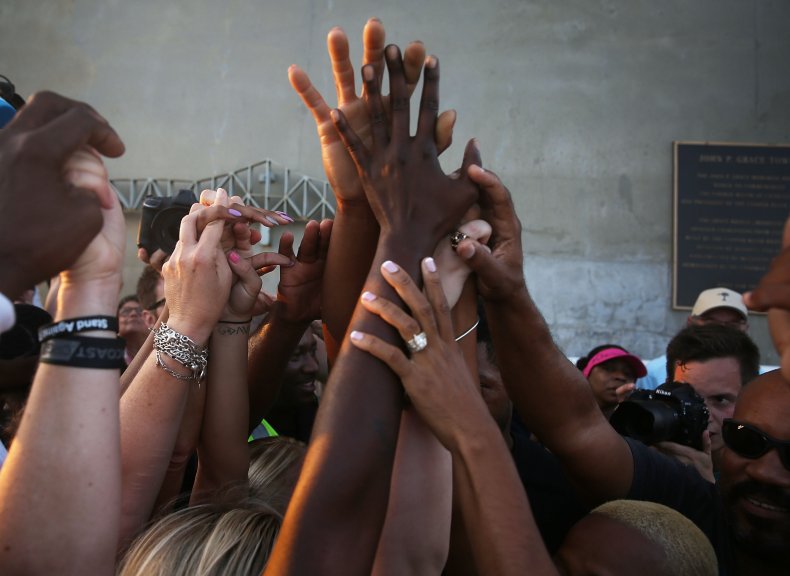 Multiple studies have confirmed the economic and technical viability of rooftop solar and storage in Puerto Rico. The U.S. Department of Energy through the National Renewable Energy Laboratory, the University of Puerto Rico and Cambio PR and the Institute for Energy, Economics and Financial Analysis have all determined that rooftop solar and storage would be a great fit for Puerto Rico.
The investment of FEMA funds allocated for the Puerto Rico electric system in rooftop solar and storage would tear down the barrier of upfront costs of distributed energy systems for low and moderate-income Puerto Ricans to access roof-top solar and storage.
And yet, somehow, FEMA seems to be going along with the Government of Puerto Rico's and PREPA's plan to use the FEMA funds for new gas-fired plants and to rebuild the same transmission system that has failed before and perpetuates environmental injustice by reinforcing connections with the dirty plants in southern Puerto Rico.
Civil society groups demand that the Biden administration invest the FEMA funds allocated for the Puerto Rico electric system in life-saving rooftop solar and storage systems to achieve environmental and climate justice in Puerto Rico. Rooftop solar and storage should be part of the recovery for Gulf Coast communities as well.
Ruth Santiago is an attorney with a community and environmental-energy law practice in Puerto Rico. She is part of the White House Environmental Justice Advisory Council.
The views in this article are the writer's own.
Correction: An earlier draft of this piece misidentified Monique Harden as Michelle. We regret the error.