President Blocks Gender Change Law in Portugal
The president of Portugal has blocked a move to make it easier for people to change their gender identity on official documents despite support from parliament.
The proposed law aims to eliminate the demand for a transgender person to undergo medical exams in order to change their stated gender and also lowers the minimum age at which a person can make that decision from 18 to 16. Although passed in parliament last month, the law has now been vetoed by President Marcelo Rebelo de Sousa who has argued that in some cases, medical tests should remain a requirement.
The bill should include a "provision of prior medical evaluation for citizens under 18 years of age," a statement on the president's website read. Under the terms of the new bill, a minor over 16 years of age only needs the permission of their parents to change their official gender identity on their identification documents, while adults would make the choice without a second opinion—a process called "self determination."
Related: Lesbian mother in Italy must lie that she had sex with a man to register her son
The bill was applauded by LGBT+ activists as it won a narrow victory in parliament last month, with 109 votes cast in its favor and 106 against. Conservative critics argued that the reduction of the age limit for changing one's gender identity on official paperwork was not necessary or the terms of the bill were not acceptable.
"We disagree with this law," Vânia Dias da Silva, from the conservative CDS-PP, said last month, according to the BBC. "[Those who are] 16 years old can't marry, drink, or drive, so they shouldn't be able to make a decision with such definite and serious consequences."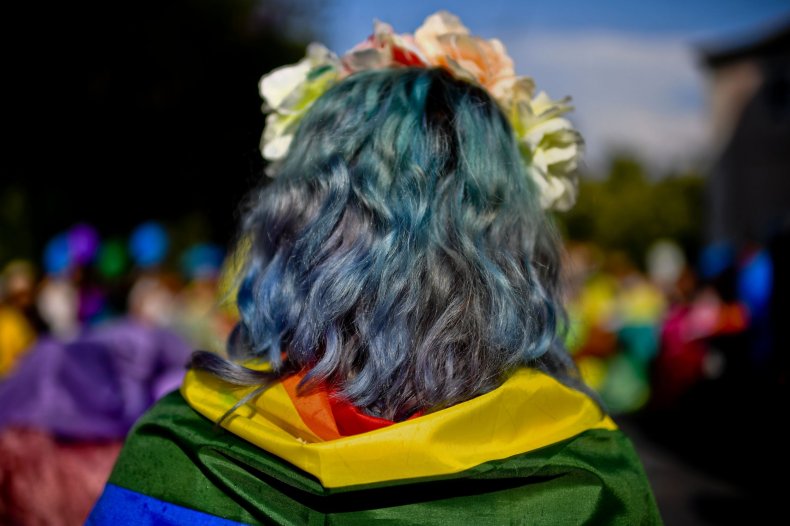 President Rebelo de Sousa stressed on Thursday that his position was one of caution as opposed to total opposition to the bill. In his statement, the president said that he did not veto the bill because he regarded a citizen's desire to change their gender identity on official records as a result of "pathology or (an) anomalous mental situation." Rather he said it would be "sensible" to receive a doctor's opinion early, in case a minor changed their gender identity and then wanted to undergo surgery to complement this.
In vetoing the bill, the president has effectively returned it to lawmakers to vote on its terms once again. This time they can introduce the change he has requested and submit it to him again, or they can override his veto power and force him to ratify it, if they vote on the bill again and it passes with an absolute majority of at least 116 votes in the 230-seat house.
The changes contained in the new bill would put Portugal among only six countries in Europe to allow gender change by self determination. However, even prior to debate around the latest piece of legislation, Portugal ranked as the sixth most LGBTI-friendly country in Europe with regards to its laws, according to the Rainbow Europe organization.