As potential candidates begin to emerge to challenge Donald Trump in the 2020 election, his National Security Adviser John Bolton has earned a new nickname from critics: President Bolton.
Bolton joined the Trump administration in April, becoming the president's third national security adviser in less than two years, and in the past seven months has managed to gain a large amount of authority. He has made more policy advancements with fewer meetings and a smaller group of strategists and decision-makers, according to a report Sunday by The Wall Street Journal.
Bolton has been leading the charge on Trump's national security agenda, responsible for overseeing America's withdrawal from the Iran nuclear deal and guiding the president in his amiable and controversial relationship with Russian President Vladimir Putin. Bolton is currently organizing a second meeting between Trump and Putin that will take place in November.
Bolton's autonomy has earned him a new nickname "President Bolton" among some critics of the administration, but allies of the national security adviser say that the nickname could cause a major rift in the White House and anger Trump.
Elliot Abrams, a friend of Bolton's and a former member of George W. Bush's administration, told the Journal that if people in the Trump administration ever referred to Bolton as "president" that "his effectiveness would be destroyed."
"It's critical that the president never think that, and no one understands that better than John," Abrams added.
Bolton has been under scrutiny this past week after Melania Trump had his second-in-command Mira Ricardel exiled from the White House. Ricardel had reportedly argued with the first lady during her visit to Africa. Shortly after the midterm elections, Melania Trump's spokeswoman announced that "it is the position of the Office of the First Lady that she no longer deserves the honor of serving in the White House."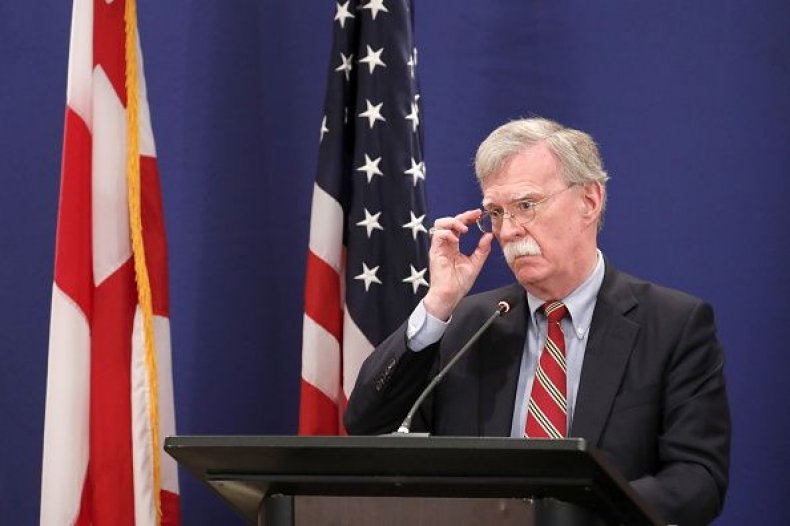 But Bolton has repeatedly shrugged off his increasing authority within the White House, stating that he merely gives guidance to Trump and that it is ultimately up to the president to make the final decision on issues of national security.
"I give my advice to the president and he decides what he's going to do. I like to say 'I'm the national security adviser, not the national security decision maker,'" Bolton told the crowd at a recent event in Washington.
With major shakeups happening within the Trump administration, including the recent ousting of Attorney General Jeff Sessions, Bolton's name has been left off the chopping block of potential firings. Homeland Security Secretary Kirstjen Nielsen and Trump's chief of staff John Kelly are the latest officials who are rumored to be departing the White House. Even Ricardel's spat with the first lady has not threatened Bolton's position within the administration.
Bolton has recently commented that he's enjoying his role as national security adviser, telling conservative radio host Hugh Hewitt that he "wouldn't trade it for anything else."