George P. Bush, the grandson of former President George H. W. Bush, called out "white terrorism," describing it as a "real and present threat" after the Saturday mass shooting in El Paso, Texas, which left 20 people dead and 26 others wounded.
Bush, a Republican who is the Texas Land Commissioner and also the nephew of former President George W. Bush, posted a statement to Twitter on Saturday evening, calling on Americans to "stand firm" against the threat posed by white extremists. His statement came after 21-year-old Patrick Crusius allegedly carried out the attack at a Walmart in the border city of El Paso. Just 19 minutes before the mass shooting, a manifesto referring to a "Hispanic invasion of Texas" was published online, although it remains unconfirmed whether it belonged to the shooter.
Pointing out that he "proudly served in Afghanistan" to fight against terrorism, Bush asserted that he believed "fighting terrorism remains a national priority." He said that fight should also include "standing firm against white terrorism here in the U.S."
"There have been multiple attacks from self-declared white terrorists here in the U.S. in the last several months," he continued. "This is a real and present threat that we must all denounce and defeat. All terrorism must be stopped."
Concluding his statement, Bush said that he was praying for the victims and called on "all Americans" to stand firm against "all forms of terrorism."
In the manifesto, which may be connected to the attack allegedly carried out by Crusius, the author wrote that "if we can get rid of enough people, then our way of life can be more sustainable." The document said an attack would be imminent and ranted against immigrants in the United States.
Domestic terrorism in the U.S. appears to be a persistent and possibly growing problem, with FBI Director Christopher Wray saying last month that the bureau had already apprehended 100 targets through investigations thus far in the 2019 fiscal year. That would put the current year on track to surpass the 120 detentions in 2018, but possibly still below the 150 arrests in 2017. In testimony to the House Judiciary Committee, Wray also noted that most of the domestic terrorism cases "are motivated by some version of what you might call white supremacist violence."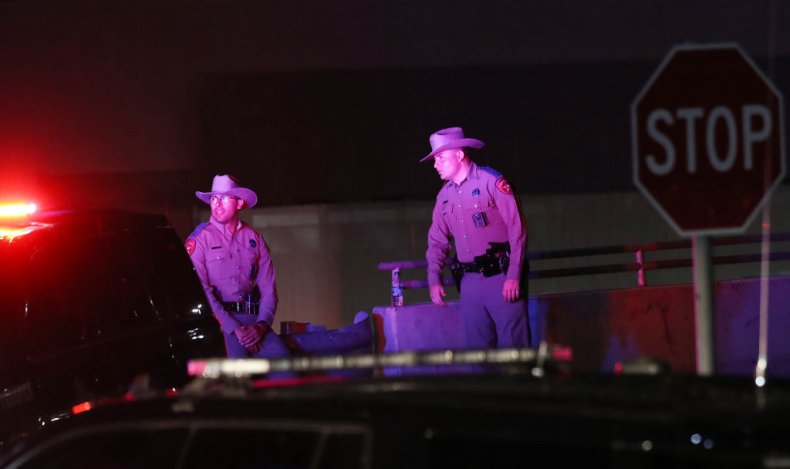 Other politicians called out white terrorism following Saturday's shooting. 2020 Democratic presidential hopeful Mayor Pete Buttigieg of South Bend, Indiana warned that the U.S. is "under attack from homegrown white nationalist terrorism." Describing the ideology as "evil," he said it was "inspiring people to commit murder" while being "condoned at the highest levels of the American government." The presidential candidate also asserted that President Donald Trump "at best condones and encourages white nationalism."
The El Paso shooting was just one of two mass shootings to take place over the weekend. In Dayton, Ohio, an unidentified shooter killed nine people and injured at least 26 others early on Sunday morning at a popular nightclub district. Police responded to that incident quickly, killing the shooter before he could fire his rifle for an entire minute.