Donald Trump praised St. Louis in a speech on Friday, but he was in Kansas City, Missouri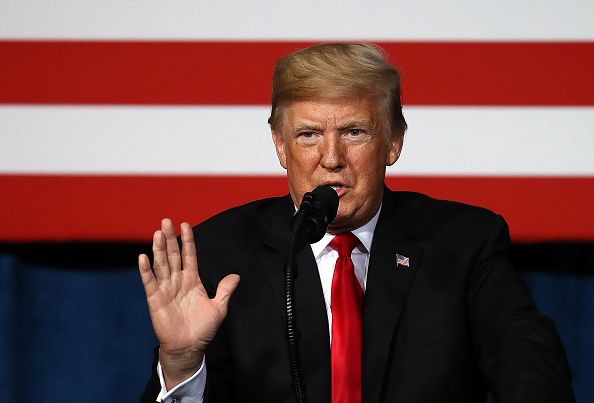 President Donald Trump mistakenly said that he was in St. Louis, Missouri, during a speech that was taking place in Kansas City, Missouri.
Trump was in Kansas City, Missouri, on Friday for the Project Safe Neighborhoods National Conference when he was making a speech praising the crime-fighting efforts across the U.S. He applauded the local community organizations "right here in St. Louis," the St. Louis Post-Dispatch reported on Friday. The conference was being held in Kansas City, not in St. Louis.
"James and his team have successfully ended more than 50 ongoing, escalating gun battles between rival gangs right here in St. Louis," Trump said, praising the James Clark of the Better Family Life Initiative for their work in the Kansas City community.
Those who attended the conference included Project Safe Neighborhood coordinators, U.S. attorneys, federal, state, local and tribal law enforcement officials. The conference ran for two and a half days in Kansas City and included workshops about crime reduction topics and discussions with the Department of Justice officials.
Acting Attorney General Matthew Whittaker introduced Trump before his speech and praised Trump's nomination of William Barr for attorney general. Trump thanked law enforcement officials for their efforts.
"You do an incredible job," Trump told attendees. "The people in this country know it and they love you, just remember that."
During his speech, Trump also thanked members of his administration and talked about the 2018 midterm election. He blamed the media for not discussing the wins the Republicans had made in the Senate.
"I keep listening to the fake news that [Democrats] won the house … nobody talks about the Senate," Trump said. "We won the Senate easily, in fact, we picked up two. That hasn't been done in a long time."
He also said that as president, he is proud of the Republicans' control in the Senate and discussed the importance of maintaining a GOP majority. Trump then refocused the speech back to the purpose of the convention.
"Everyone here today is committed to the same vital goal, liberating our communities from crime and securing the right of all citizens to live in safety and to live in peace," Trump said.
Trump said that he would not stand for attacks on law enforcement officers and shared his plans on how to restore respect for crime-fighting officials.
"We will protect those who protect us," Trump said. "And we will believe the right punishment, and we all do, for cop killers is called the death penalty … You kill a cop and it's called the death penalty."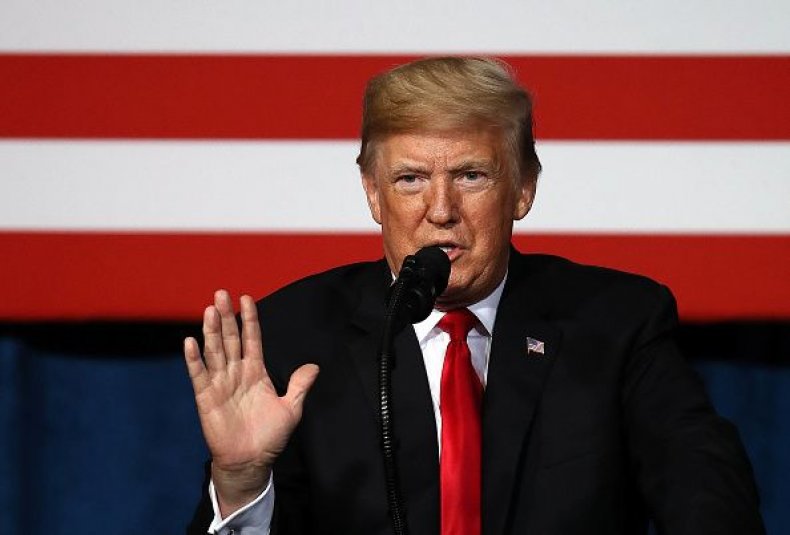 Donald Trump praised St. Louis in a speech on Friday, but he was in Kansas City, Missouri | U.S.