Trump's Approval Rating Finally Reached 50 Percent, But That's Not the Full Story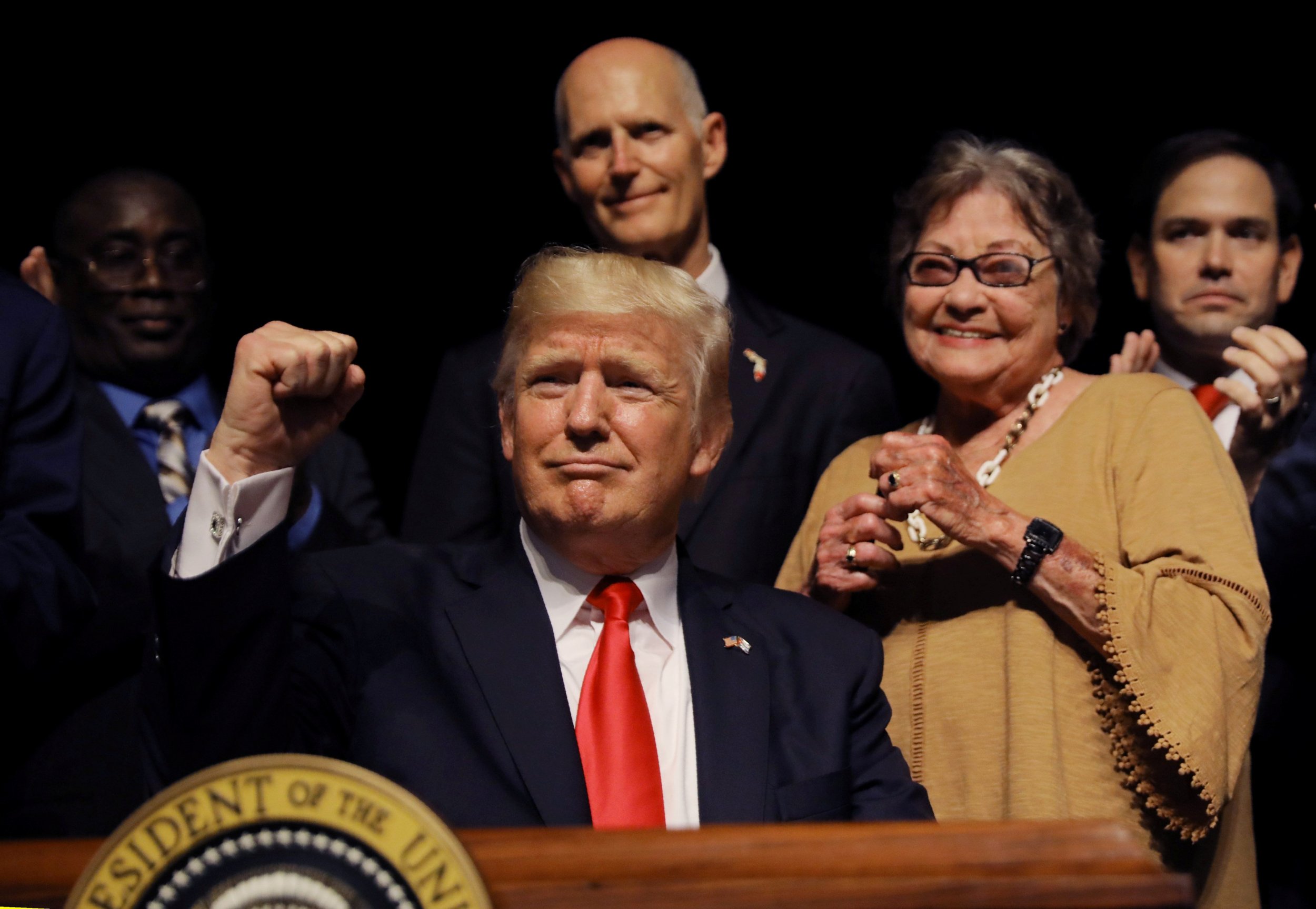 Donald Trump celebrated his approval rating finally climbing to 50 percent Friday, but the full picture is a lot less rosy for the increasingly besieged president.
Related: Trump's America: What Watergate and Nixon's Downfall Can Teach Us 45 Years Later
Right-leaning Rasmussen Reports, which has consistently shown Trump with higher approval ratings than other pollsters, provided Trump with some rare good news with the release of its latest poll. Trump was, unsurprisingly, quick to acclaim the landmark of gaining the approval of half of the American electorate.
"Great news," he said a couple of hours after the poll was released.
In some ways, he is right. Even in the Rasmussen polls, it is the first time that Trump has reached the 50 percent mark since April 24, before he decided to fire FBI Director James Comey. The decision reignited the investigation into alleged collusion between his campaign and Russia and, according to his own words, now leaves him being investigated for obstruction of justice.
Special counsel Robert Mueller has also been appointed to oversee the Russia investigation. Trump, meanwhile, has continued to call the investigation a "witch hunt."
The milestone in the polls was also cheered by Matt Drudge, founder of the right-wing website Drudge Report.
"Sound of the atom splitting... coming from Rasmussen, most accurate poll of '16," Drudge said in a rare tweet Friday.
Drudge was, not inaccurately, referring to the fact that of all the opinion polls released on the eve of the 2016 election, Rasmussen's was the closest to getting the final result right. It showed Clinton up by two percentage points nationwide before the Democrat went onto win the popular vote by a single percent, to the great frustration of Trump, who triumphed in the Electoral College.
But Rasmussen has long been a significant outlier when it comes to Trump's approval rating. The Real Clear Politics average of the most recent approval ratings shows Trump at 39.9 percent. Other than Rasmussen, the highest Trump's approval rating stands elsewhere is 42 percent with The Economist/YouGov. The lowest is just 34 percent with Quinnipiac.
In every most recent poll, bar Rasmussen's latest, the percentage of respondents disapproving of Trump is significantly higher than those who approve of the job he is doing.