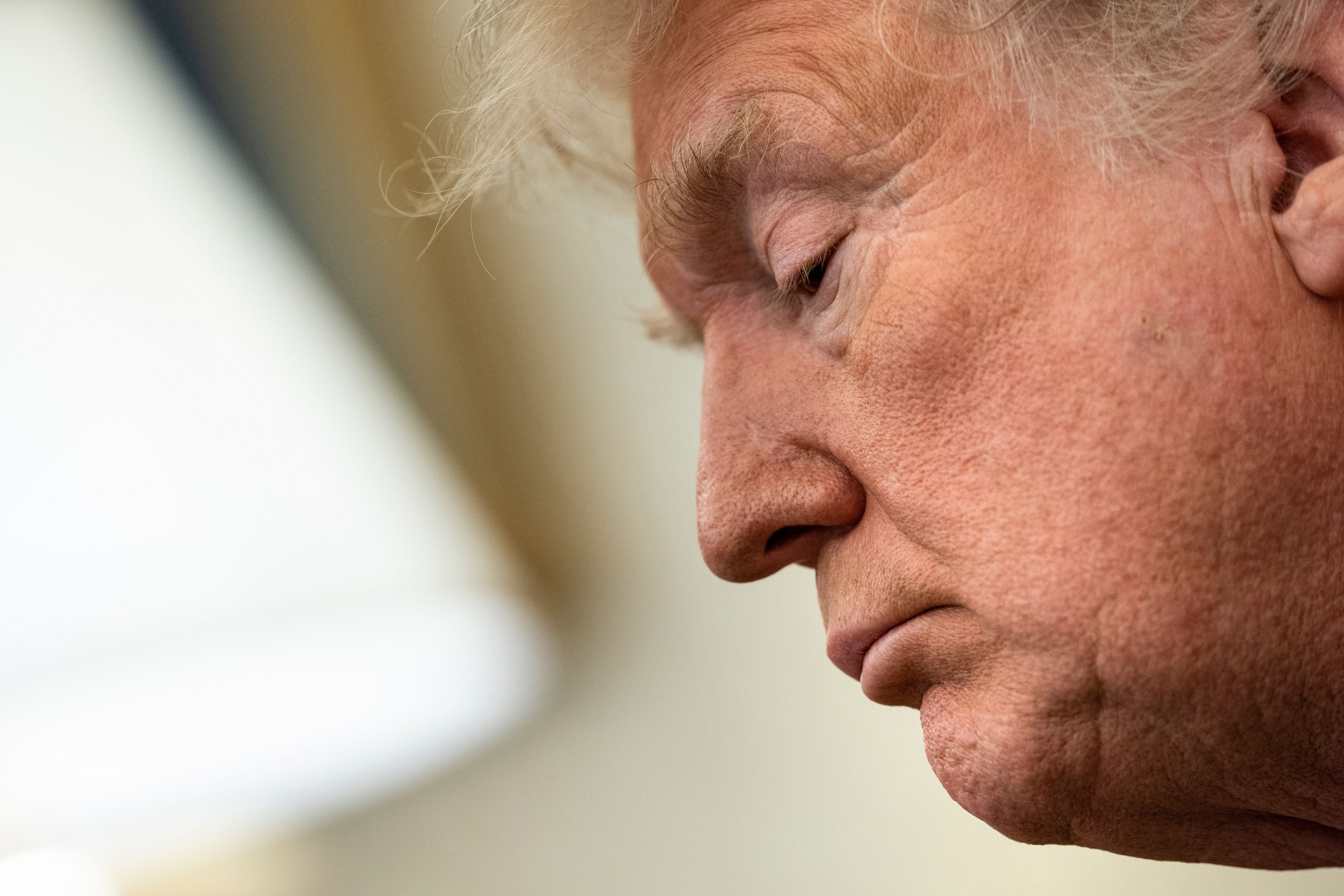 President Donald Trump likely committed a felony if reports are accurate that he played a key role in directing hush payments during his campaign, a legal analyst has said.
Daniel Goldman, a former assistant U.S. attorney, spoke to MSNBC host Chuck Todd yesterday in the wake of allegations Trump had been well aware of the secretive transactions.
Related: Michael Cohen says Trump knew hush payments were wrong
New details emerged this week about the president's links to National Enquirer publisher David Pecker. The Wall Street Journal reported that Pecker offered to use his magazine to catch and kill the stories of women attempting to speak out about alleged sexual affairs with Trump. NBC News later reported the president was in the room with his then-lawyer Michael Cohen when Pecker had discussed the proposal.
According to The Wall Street Journal, the Pecker meeting took place in August 2015. The paper reported it happened in Trump Tower, and Trump's former lawyer Michael Cohen was also there.
A payment of $150,000 was made to former Playboy model Karen McDougal in 2016.
Prosecutors in New York reached a "nonprosecution agreement" with American Media, Inc., parent company of the National Enquirer, it emerged this week. A filing alleged the $150,000 payment was made by the organization "in order to ensure that the woman did not publicize damaging allegations about the candidate before the 2016 presidential election."
"Does this news that Trump was in the room make it easier to say the president also committed a felony?" Todd asked Goldman. "Absolutely," the analyst replied.
Goldman said: "When the AMI cooperation agreement was announced, there was nothing in it that directly tied the president to AMI's involvement in paying off Karen McDougal.
"But now, with this revelation that Trump was in the room with David Pecker and Michael Cohen as early as August 2015, not 16, now we know that there were communications between Pecker and Trump related to what is really a scheme. It's a full-on conspiracy to cover up any illicit affairs that Donald Trump may have had that might have influenced the election."
Goldman said, if accurate, the news will make things worse for the embattled president. "AMI just points the finger at Trump, and Trump is now connected to the Karen McDougal payment in addition to Michael Cohen connecting him to the Stormy Daniels payment. It shows that this was a long-running plan, a long-running scheme."
When asked by Todd this week if it could potentially be considered illegal even if no money had ever changed hands, the legal analyst responded: "Technically, yes. That's a conspiracy."