President Donald Trump Faked Phone Call to Brag About Book Sales, SNL Cast Member Says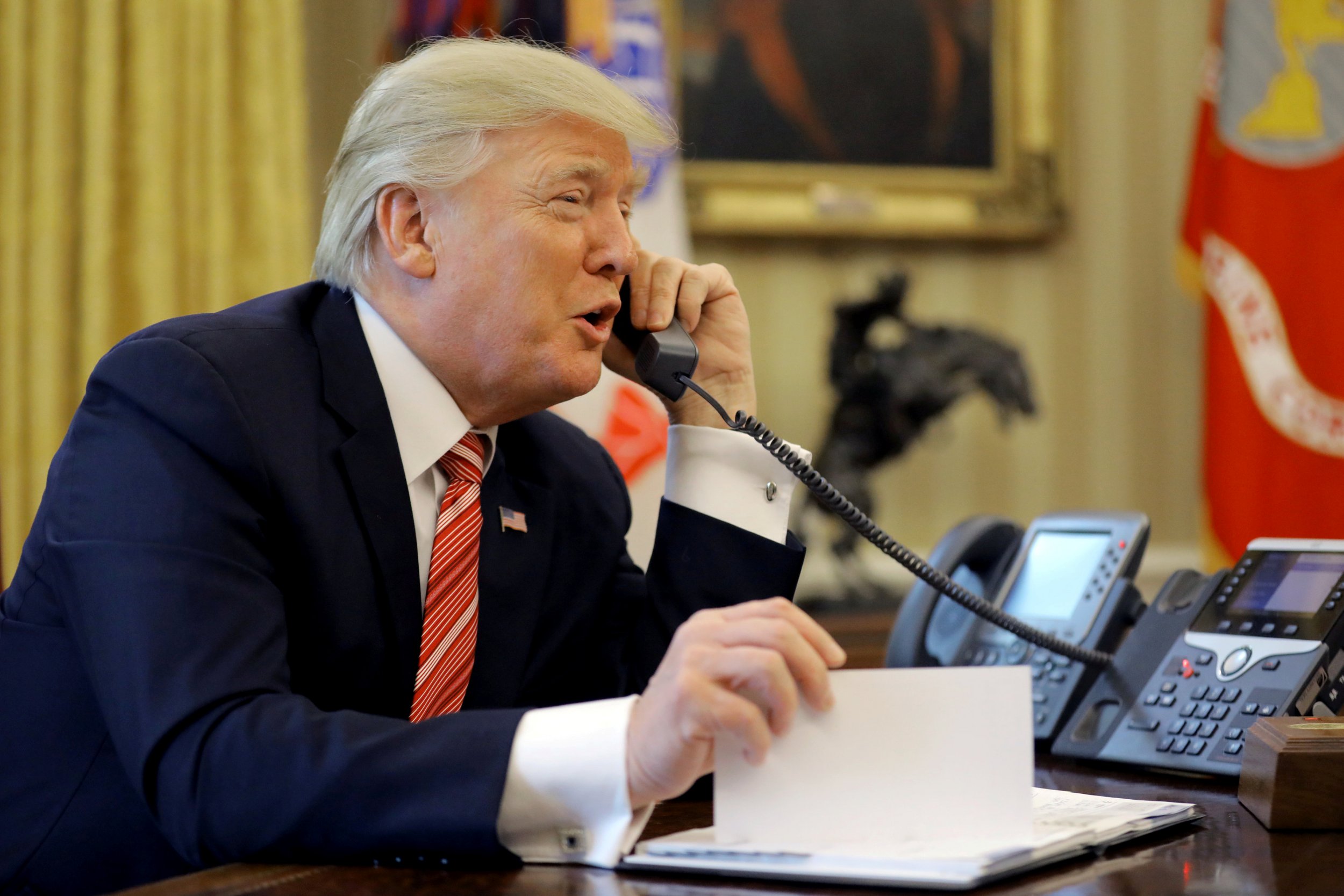 Saturday Night Live star Pete Davidson revealed that Donald Trump faked a phone call to brag about his book sales during a table reading to rehearse an episode for the show in 2015.
In an interview with Complex on Wednesday, the SNL cast member dished the dirt on Trump by way of an anecdote that took place before Trump was elected into the White House.
"He was, like, weird all week. He, like, faked a phone call during the table read," Davidson said. "He was like, 'Hello.' He goes, 'Fantastic. OK great.' And then he hung up and he goes, 'Hey, everybody! My book just went No. 1!'"
"I swear on my life. We were all, like, 'Yo, that phone didn't ring.'"
Davidson also pointed out that Trump never left enough time between picking up the phone and responding to the "news" to hear someone explain his book was at the top of the charts.
Trump hosted the comedy-sketch show in November 2015, when he was a presidential candidate. Since the screening, other SNL cast members have also spoken out about their experiences working with the president.
In September, John Rudnitsky, who has since left the show, said that Trump failed in his attempts to improvise on the show.
"He had trouble with the sketches, and if a sketch wasn't complimentary about him—mainly physically—he wasn't into it," he told People last August. "He'd go, 'It's cute, but no—next.'"
Rudnetsky added: "On set, he would be like, 'I'm going to riff—I'm just going to riff here'… By the way, nobody riffs on SNL. Not Will Ferrell, not anybody in the history of SNL has ever riffed. There are cue cards there for a reason—it's live. And he went off on the show, and you can kind of tell when he's trying to do a thing. You're like, 'Eh, you're not a comedian.'"
Taran Killam, another ex-SNL star, said he was "embarrassed" in hindsight that Trump was even allowed to guest host over two years ago.
"It was rough. It was not enjoyable at the time and something that only grows more embarrassing and shameful as time goes on," Killiam told NPR. "I don't necessarily put so much weight into [the idea of] Trump hosting SNL helping him become president, but there's definitely something where it normalizes him and it makes it OK for him to be part of the conversation."
Since Trump was inaugurated, Alec Baldwin has routinely impersonated him on the show. In March, the president criticized the actor for his "dying mediocre career" and "terrible impersonation of me on SNL" on Twitter.