What Is the #NaziBucketChallenge?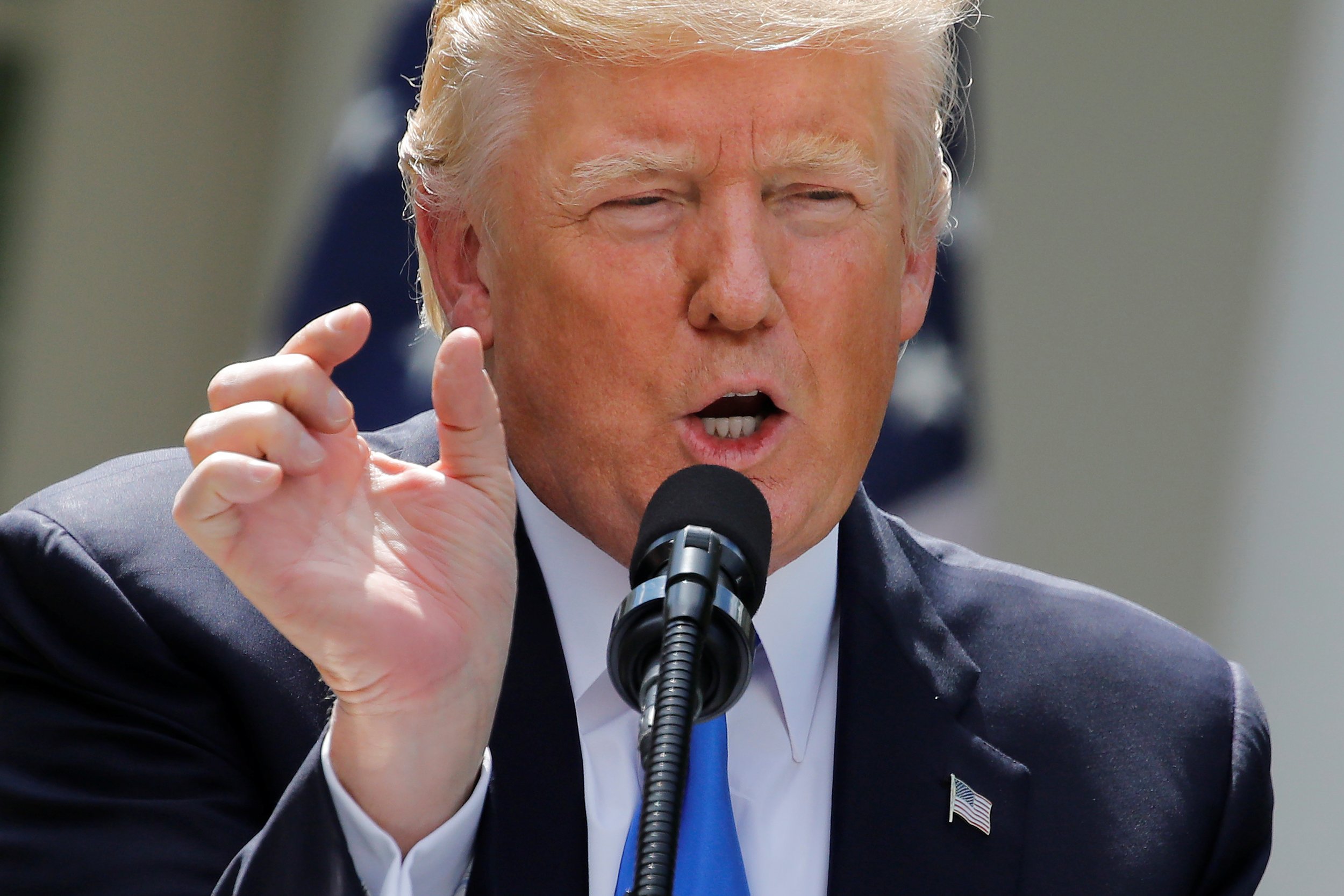 Twitter's latest trending topic is throwing major shade at President Donald Trump.
The #NaziBucketChallenge broke out on Twitter Friday for as a way to show solidarity with Jemele Hill. Twitter users banded together to call out Trump, introducing themselves and then accusing the president of being a white supremacist.
"I'm a video game designer, an author, and a political writer. Trump is a white supremacist. #NaziBucketChallenge," Matthew Chapman tweeted.
"I'm a liberal Jewish criminal defense attorney in reddest district in TX and I'm calling Trump a white supremacist #NaziBucketChallenge," Sara Spector tweeted.
Those who did not understand what the #NaziBucketChallenge was made light of the hashtag.
"Can someone explain to me what the #NaziBucketChallenge is? Because I just threw a bucket of paint at a guy and he does not look happy," @BrandoLauren tweeted.
The latest trending topic comes after Hill called Trump a "white supremacist" in a tweet Monday and claimed that he "surrounds himself with other white supremacists." The tweet exploded through social media and many, including Trump, have called for Hill to be fired.
On Friday morning, Trump tweeted that ESPN was taking a very big risk for not firing Hill due to the tweet and claimed that the network was quickly losing viewers because of the decision.
At a press briefing Wednesday, White House Press Secretary Sarah Huckabee Sanders said Hill's comments are a "fireable offense" and defended Trump.
"That's one of the more outrageous comments that anyone can make and certainly that's a fireable offense by ESPN," Sanders said.
On a Thursday, Fox News contributor Tomi Lahren discussed Hill's tweet with Fox News anchor Sean Hannity and the lack of repercussions. She then questioned ESPN for firing Curt Schilling in April after posting a meme on Facebook protesting transgender people using the bathroom of their choice and not Hill, calling it a "double standard."
"Maybe ESPN really values diversity, but not so much diversity of opinion," said Lahren.
ESPN issued a statement Wednesday saying that Hill's political views do not reflect those of the network.
"The comments on Twitter from Jemele Hill regarding the President do not represent the position of ESPN," the statement read. "We have addressed this with Jemele and she recognizes her actions were inappropriate."