Tiffany Trump Says President 'Wishes' He Could Eat McDonald's In Bed Every Night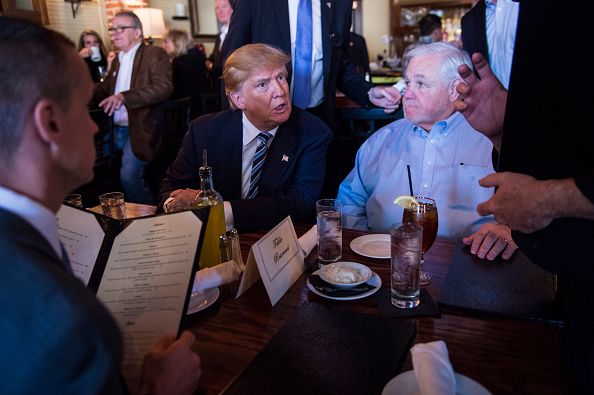 President Donald Trump's daughter Tiffany Trump said that her father "wishes" he could eat McDonald's every night in bed.
Tabloid TMZ briefly spoke to Trump's daughter on Friday in Los Angeles, California and asked about her father's love of the popular fast food chain restaurant after it was written about in the book Fire and Fury: Inside the Trump White House by journalist Michael Wolff. The tabloid asked her if the president eats McDonald's in bed every night.
"He wishes, right," Tiffany responded.
Trump's love of McDonald's is well known. Wolff's book says Trump eats McDonald's often because he is afraid of being poisoned. "Long afraid of being poisoned, he would say that one reason why he liked to eat at McDonald's was because nobody knew he was coming and the food was safely prepared," the book says.
The new book written by Wolff looks into Trump's candidacy and his first year in office. It includes dozens of fascinating details about life inside the White House. Trump himself, a representative for first lady Melania Trump and press secretary Sarah Huckabee Sanders, have all since decried some of the book's allegations, saying they are untrue.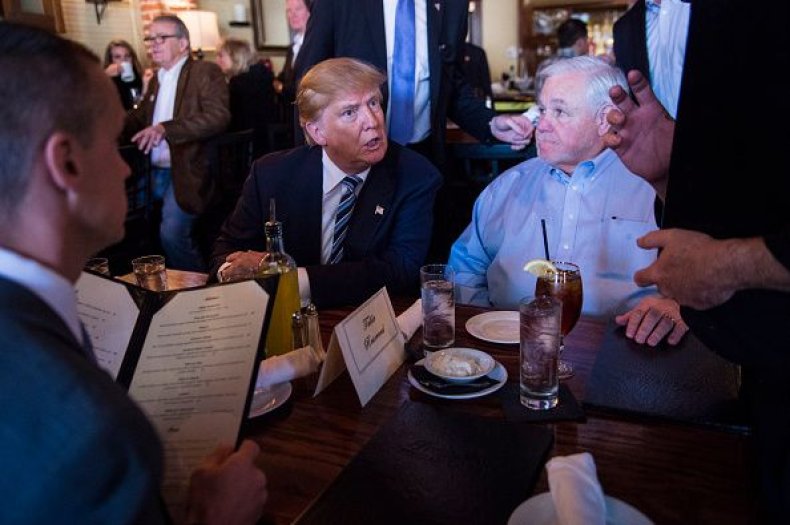 The president prefers his cuisine fatty, like Kentucky Fried Chicken or American dinners like meatloaf and steak cooked well done and with ketchup. Trump also told CNN's Anderson Cooper in 2016 that he preferred McDonald's because of the consistency and described himself as a germaphobe.
"One bad hamburger, you can destroy McDonald's," he said. "I'm a very clean person. I like cleanliness, and I think you're better off going there than maybe someplace that you have no idea where the food's coming from. It's a certain standard."
A Washington Post article published in December wrote about a different book titled Let Trump Be Trump, co-written by Trump's ex-campaign manager Corey Lewandowski and David Bossie, another top aide, which also delved into the president's love for the Golden Arches. The book noted that a typical McDonald's dinner for Trump would include "two Big Macs, two Fillet-O-Fish and a chocolate malted."
Trump also celebrated his nomination as the Republican presidential nominee in 2016 with a McDonald's meal and a diet coke. He snapped a picture of his celebration and posted it on Instagram.