It's Not Just Trump: Poll Says His Cabinet and Other Republican Leaders Are Unpopular Too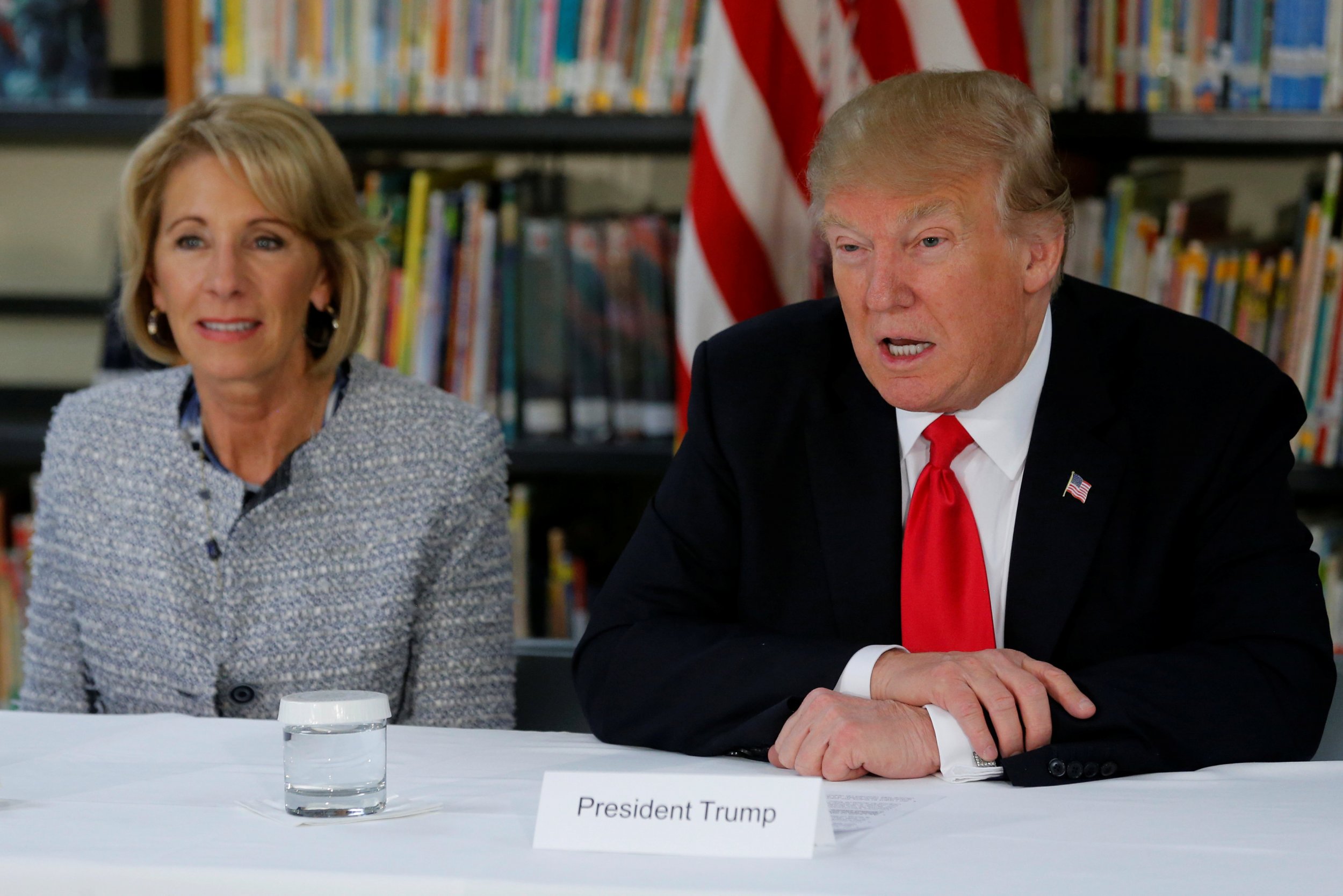 Donald Trump has set record low approval ratings at this early stage of his presidency. But in the White House and the Republican leadership, Trump is far from alone in his unpopularity, a poll conducted by the Saint Leo University Polling Institute earlier this month has indicated.
According to the poll, which surveyed 1,073 adults between March 3 and March 11 with a margin of error of three percent, virtually all of Trump's staff and cabinet appointments had a higher percentage that disapproved than approved of their early job performance.
Vice President Mike Pence's combined approval rating—those who strongly approve and somewhat approve—was marginally higher than Trump's, 45.5 percent compared with 44.1 percent. The president did provoke more dislike, however, recording a combined disapproval rating of 51.2 percent, compared with Pence's 43.4 percent.
Trump's advisers have proven similarly unfavorable with Americans. Chief Strategist Steve Bannon, a controversial figure from the outset as a result of his time as publisher for Breitbart News, had an approval rating of 36 percent. Meanwhile, Kellyanne Conway, who has often been the public face of the campaign, had an approval rating of 37.2 percent, just marginally less than Trump's son-in-law and senior adviser Jared Kushner.
The lowest approval rating, though, belonged to Betsy DeVos. Only 34.5 percent indicated that they approved of the Michigan billionaire, who required an unprecedented tiebreaking vote from Pence to confirm her as education secretary last month.
Despite controversy over his remarks about conversations with Russia's ambassador during the election campaign, Attorney General Jeff Sessions had a higher rating, at 38 percent.
Only Defense Secretary Jim Mattis had a positive approval rating, standing at 53.9 percent. Perhaps that reflected the fact that a higher percentage of people approve of Trump's handling of troops and the military than they do any other issue.
Beyond Trump's team, House Speaker Paul Ryan appears to have been similarly affected by the president's unpopularity and the current adversarial political climate. In fact, the Wisconsin Republican was even less popular than Trump, with an approval rating of 42.4 percent.
Such figures are not unprecedented, however. At around the same point in former President Barack Obama's first term in office, then-Democratic House Speaker Nancy Pelosi had an approval rating of 39 percent.
And although Obama himself was far more popular early on than Trump, his Vice President Joe Biden saw his popularity drop considerably during his first months. At a similar stage in 2009, Biden had a favorability rating of around 50 percent, before the number fell to 42 percent in September of that year.