President Donald Trump in Inaugural Speech Promises to Put 'America First'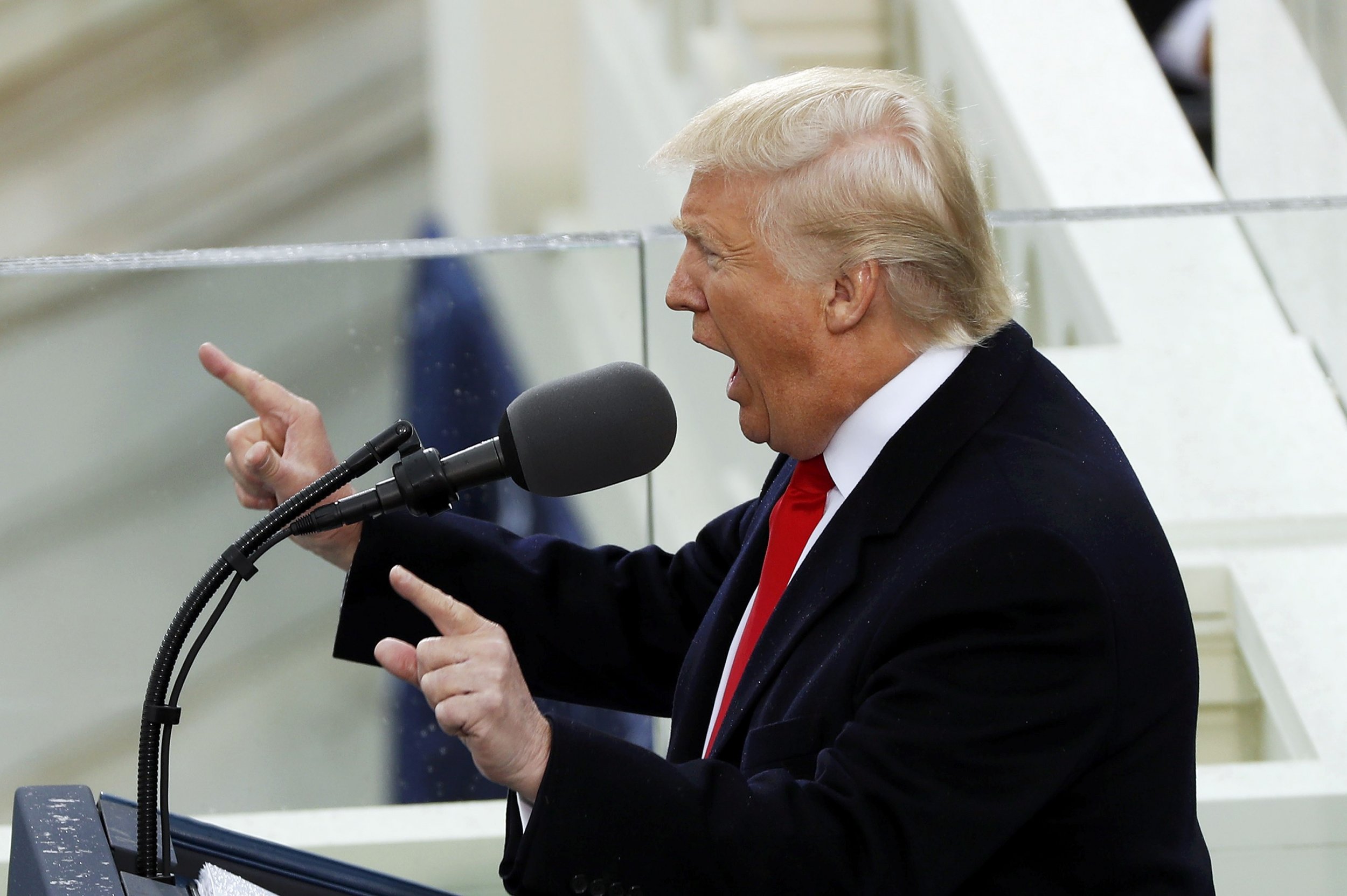 Just moments after he recited the oath of office on Friday morning, President Donald Trump used his brief inauguration speech to promise that he will fight for all Americans, always, and never allow for them to be ignored. In a national address that was reminiscent of his campaign speeches, Trump vowed to bring to the U.S. more jobs, strong borders, greater wealth and new dreams, and to benefit American workers and families with his decisions on trade, taxes, immigration and foreign affairs.
Related: Schedule of events for Donald Trump's day
"I will fight for you with every breath in my body—and I will never, ever let you down," he said.
Trump attacked the party establishment in Washington, D.C., while he was surrounded by every living former president except George H.W. Bush, who is currently hospitalized. Trump spoke of unifying the country, but also criticized previous leaders for allowing mothers and children to live in poverty; factories to deteriorate; and gangs to rob Americans of their potential. "This American carnage," he said, "stops right here and stops right now."
The new president said his ceremony "has very special meaning because today, we are not merely transferring power from one administration to another, or from one party to another, but we are transferring power from Washington, D.C., and giving it back to you, the American people."
He read from teleprompters, a move atypical of candidate Trump. The 45th U.S. president called his inauguration a historic movement, "the likes of which the world has never seen before." As he has done in other speeches, Trump thanked his supporters. He also gave a nod to former President Barack Obama and former first lady Michelle Obama for their "gracious aid" throughout the transition process.
About 60 Democratic members of Congress boycotted the inauguration. Democratic presidential nominee Hillary Clinton, who lost the general election to Trump, attended with her husband, former President Bill Clinton.
Following the swearing-in ceremony, the Obamas boarded a helicopter to Joint Base Andrews, where they were to fly to Palm Springs, California. Former Vice President Joe Biden and his wife, Dr. Jill Biden, boarded a train to Delaware at D.C.'s Union Station.
Later in the day, the Trumps were to attend a Joint Congressional Inaugural Committee Luncheon, a military review, the inaugural parade and inaugural balls.