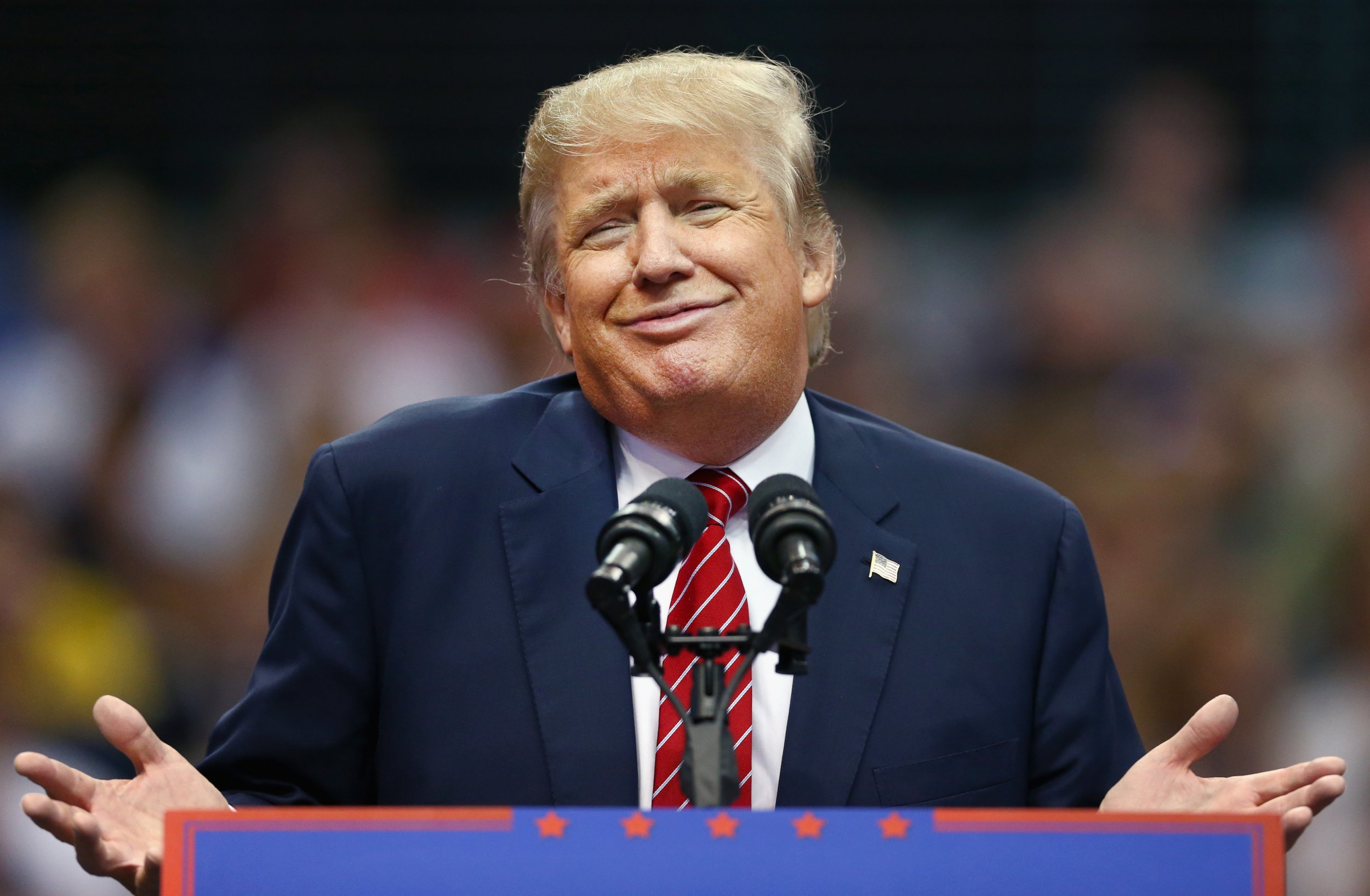 UPDATED | President Donald Trump struggled to pinpoint the exact location of Puerto Rico on Tuesday, saying the U.S. territory is "in the middle of an ocean" when, in fact, it is not at all.
"This is an island sitting in the middle of an ocean — and it's a big ocean, a really, really big ocean," Trump told reporters on Tuesday, days after he came under fire for an allegedly lackluster response to Hurricane Maria, which devastated the island.
Shortly after, he echoed the same idea to the Prime Minister of Spain, reinforcing how difficult it is to get supplies to Puerto Rico, which is just 100 miles from the Dominican Republic.
"It's out in the ocean. You can't just drive your trucks there," Trump said. "This is tough stuff."
There is, in fact, a thing called the Atlantic Ocean, but Puerto Rico is not in it. Under International Hydrographic Organization borders universally accepted, the Atlantic Ocean does not start until the "eastern edge" of the Caribbean, which is roughly 550 miles east of Puerto Rico.
As such, the island is definitely in the Caribbean Sea — which is not an ocean — and is a two-and-a-half-hour flight from Miami.
As American citizens, the 3.5 million Puerto Ricans can freely travel to the U.S. mainland without a passport or a visa. Puerto Rico is not given the right to vote in presidential elections, but in Republican voters overwhelmingly chose Marco Rubio with 73.8 percent in a primary election in 2016.
Whether he knows where Puerto Rico is or not, the president is at least talking about the island's troubles after Hurricane Maria slammed it last week, killing 16 and cutting electrical power to all 3.4 million residents.
Trump tweeted repeatedly about the NFL, his healthcare bill and other subjects until finally addressing the damage on Monday night, but only after all five former presidents had issued a statement calling for more relief funds for the battered island.
One Tuesday, he pledged to visit the island, though he won't reportedly formally ask Congress for relief funds until next month, weeks after the storm, compared to days for victims of Hurricanes Harvey and Irma.
The island's governor called for President Trump to issue immediate aid to the U.S. territory.
"We need something tangible, a bill that actually answers to our need right now," said Gov. Ricardo Rossello. "Otherwise, there will be ... a massive exodus to the (mainland) United States."
And no, it will not take them a long time to cross the "ocean" to arrive there.
The only American land that actually is in "middle" of an "ocean" is Hawaii, which President Trump certainly remembers, given his broad knowledge of his predecessor's birthplace.
Update: This article has been updated to include the video of President Donald Trump's comments.