'Please, Mr. President:' Mom of Child Killed in Sandy Hook Begs Trump to Stop Gun Violence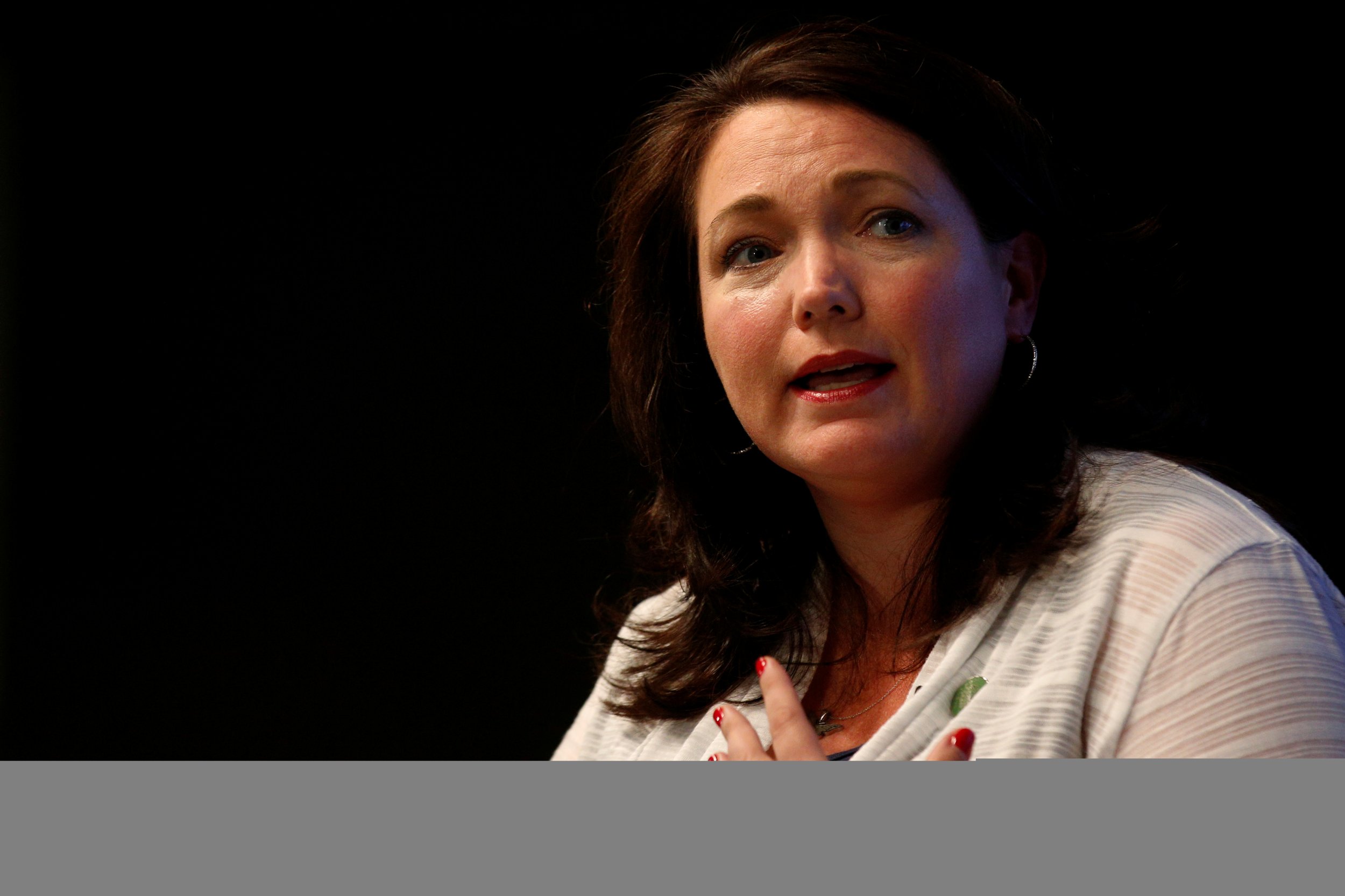 The mother of a child killed in the Sandy Hook Elementary School shooting pleaded with President Donald Trump to end gun violence and regulate weapons, in a new op-ed in the Guardian.
"Please, Mr. President," Nicole Hockley wrote Wednesday. "Refuse to accept these national tragedies as the norm in America. Refuse to stop progress and prevention by remaining silent. Refuse to be part of an endless debate that goes nowhere but leaves more death and grieving families every day. Help stop gun violence before it starts and let this be part of your legacy of protecting American lives."
Hockley is the mother of Dylan Hockley, a six-year-old first grader who was killed in the 2015 shooting of Sandy Hook Elementary School in Newtown, Connecticut. Today, she is the managing director of Sandy Hook Promise, a non-profit organization that works to prevent gun violence. The Hockley family lived on the same street as the shooter, Adam Lanza. Lanza, then 20, shot and killed 20 young children, and six adults working at the school, including his mother, Nancy.
In her op-ed, Hockley called gun violence "preventable" and said the pain she lives with every day compels her "to find and deliver solutions that help prevent future loss of life."
Trump recently claimed that last week's mass shooting in Sutherland Springs, Texas was not a "guns situation" and was instead a mental health situation, calling the shooter a "very deranged individual." Hockley called the language "stigmatizing" and "not wholly truthful," adding that mental health contributes to less than six percent of gun violence.
In her letter, she called for programs that would train people to recognize the signs of individuals who are at risk of being violent, as well as removing access to guns from those convicted of domestic violence or homicide, through Extreme Risk Protection Orders (ERPOs).
Her letter comes in the wake of another mass shooting this week, yet again attacking an elementary school.
On Tuesday, Kevin Neal killed four people and injured 10 in California. One of the locations of the shooting was an elementary school, where Neal drove his pickup truck through a locked gate and fired a rifle into windows and walls. One child was injured, but Neal could not get into classrooms at the school. The shooter was arrested in January for suspicion of assault with a deadly weapon.