President Donald Trump Says Climate Change "Goes Both Ways" and Claims U.S. Is Not Responsible
President Donald Trump said Wednesday he believes there has been a change in the weather due to climate change, but that "it changes both ways."
The president then explained his views on the climate. "Don't forget, it used to be called global warming, that wasn't working, then it was called climate change, now it's actually called extreme weather because with extreme weather you can't miss," the president said.
The president left out that the move away from global warming to climate change was a calculated decision made by the George W. Bush administration after focus groups conducted by Frank Luntz showed that "climate change" scared Americans less than the term "global warming."
Environmental watchdog groups now advocate calling the phenomenon "climate catastrophe."
In the past, the president has referred to climate change as a "hoax" created by China to undermine the U.S.
In an interview with British television personality Piers Morgan, the president detailed his meeting with Prince Charles this week, and explained that the heir to the British throne was interested in discussing the ramifications of climate change. "He did most of the talking, and he was really into climate change and I think that's great," said Trump. "He wants to make sure future generations have climate that is good climate as opposed to a disaster and I agree."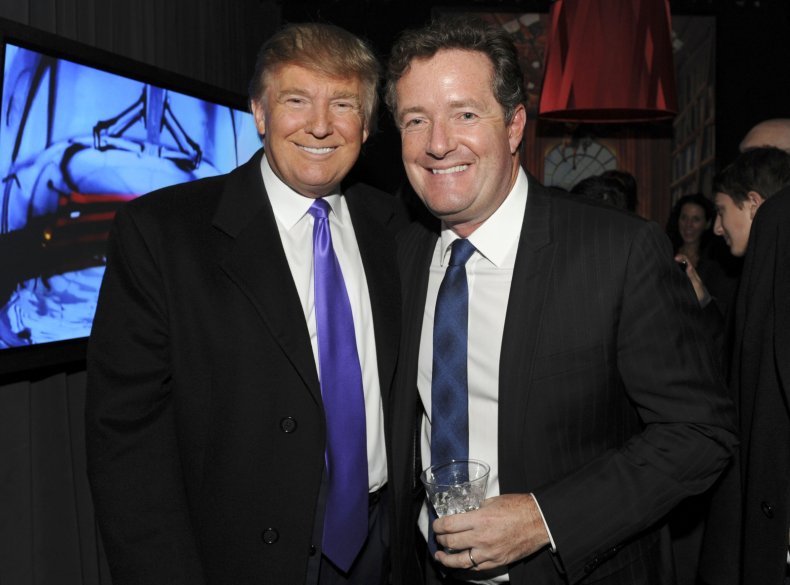 But the president said that the problem doesn't lie with the U.S. and instead blamed countries like Russia, India and China for polluting the air and water sources. The U.S., said the president, has one of the "the cleanest climates there are."
According to the 2018 Environmental Performance Index, the U.S. actually ranks 27th out of 180 countries for environmental health and ecosystem vitality. The U.S. ranked 10th in air quality and 29th in water and sanitation.
Since taking office, the president has rolled back or proposed rolling back more than 80 environmental regulations intended to keep air and waterways unpolluted.
This week, Environmental Protection Agency Secretary Andrew Wheeler told members of the press that instead of focusing on scary climate catastrophe situations, they should focus on how the EPA has improved the environment since the 1970s. "The media does a disservice to the American public, and sound policymaking, by not informing the public of the progress this nation has made," he said.